I am a boutique hotel owner who has been living in Quepos for the past two-and-a-half years.  Originally Canadian, I did the hike to learn more about the country I have come to love, Costa Rica.  In the past, I have hiked more than 600 kms on the Camino de Santiago through Portugal and Spain, and have trekked the Incan trail to Machu Picchu in Peru twice and a multi-day trek in Central Myanmar. Obviously, I love walking.
6 Fun facts about Camino de Costa Rica
El Camino is two weeks and 280 kms long.
During the hike, you climb and descend 17,000 ft.
For every one degree of climb from the horizontal, walking becomes 5% more difficult.
It is the only Camino that crosses a continent.
More people have summited Mount Everest than have hiked the entire Camino de Costa Rica.
El Camino crosses through seven of Costa Rica's 11 microclimates.
Caribbean origins as el Camino de Costa Rica begins
I woke up on first morning of El Camino excited but nervous.
Excited for the opportunity to know my adopted country in a way few get to experience. A chance to travel through Costa Rica in the best way possible: at a walking pace. To interact with the people, walk through the different environments, taste the local foods, take in the sights and spot the animals.
Nervous that I was up to the challenge, nervous that my feet wouldn't carry me the distance, nervous that the mountains would beat me.
Our group on Day 1 symbolically touched the Caribbean Sea, under a scorching sun.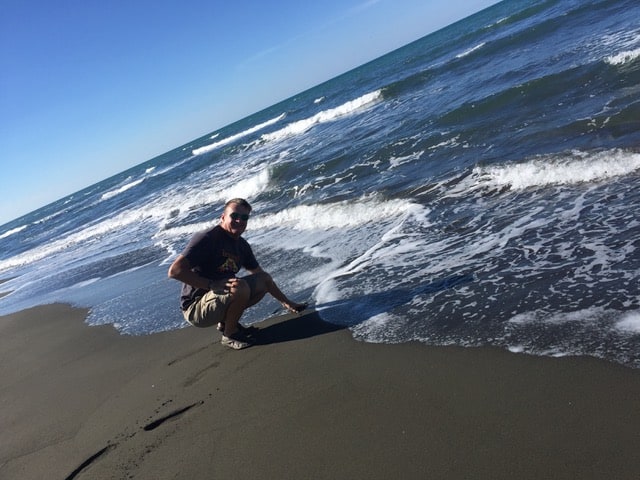 Then we hiked through the Pecuare Reserve, a protected preserve that offered many bird sightings, including watching a Agami Heron nesting area from a blind, just yards away. Dozens of Herons preened, tended their nests and fed their young. It was incredible.
Getting to our lodgings for the night meant a boat transfer across one of the many canals along this part of the coast. It was an exciting ride where we spotted crocodiles, and many bird species.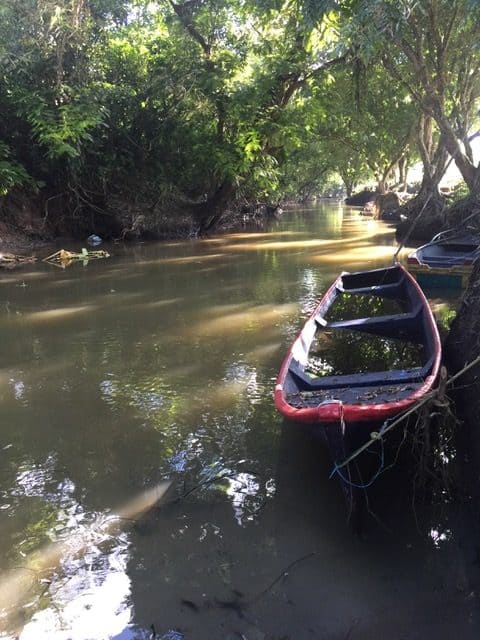 A relatively easy day with a peaceful sleep at a lodge made for a great first experience. Falling asleep was easy to the night music of the jungle.
The next two days passed quickly. Wonderful people, Caribbean houses unchanged for the last century, and great, spicy Caribe food.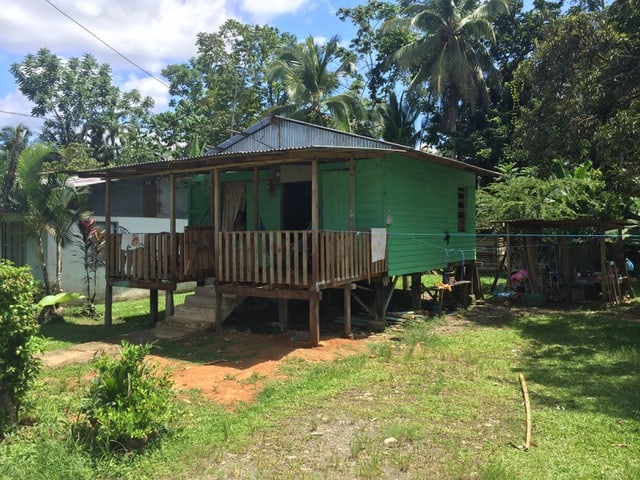 As we moved farther into volcano country, climbing ever higher over Siquirres, my feet began to protest the distances we were piling up. Two toenails became painfully infected, but fortunately, our hiking group had two medical professionals who advised me on proper care — which saved my Camino, but sadly, not the toenails.
As our group pushed further west toward the Pacific, we visited indigenous villages (more on that later), saw incredible vistas from the heights, spotted nature at ease (away from urban centers), slept at home-stays and rustic cabanas, took in a butterfly garden and ate delicious local cuisines every day.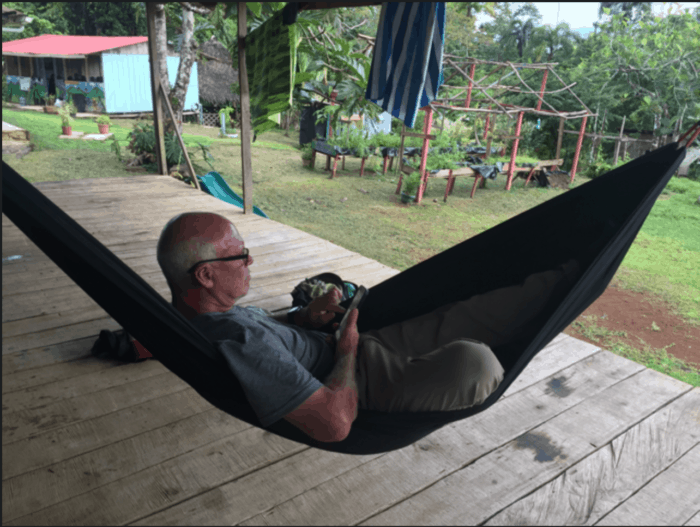 We were definitely getting in the groove and climbing ever higher.
Got to Part 2 of hiking the Camino de Costa Rica
Earlier this year, we told you about Camino de Costa Rica, a 280-km hike from Costa Rica's Atlantic to its Pacific coast.
Garry Wallace is a managing partner at Serenity Boutique Hotel in Quepos, Puntarenas. Learn more at www.serenityhotelcostarica.com.