Edwin Castro said he was sitting at his desk Monday morning when he received a call every parent dreads: His son was in danger.
As Edwin learned on the phone call, Mairon Castro had been the first officer on a private flight that had crashed by the Alfredo González Flores bridge, which spans the Virilla River near Tobías Bolaños International Airport.
Edwin, who works as the Chief of Operations of Metropolitan Police in San José, received permission from his bosses to join rescue efforts at the scene of the accident, he said in a statement issued by the the Public Security Ministry (MSP).
There, he says he personally helped remove Mairon from the wreckage — and travelled with him to the hospital, where doctors said he had escaped the crash with nothing more than cuts and bruises.
Eladio Salazar, the other pilot and the flight's only other occupant, also survived the crash, MSP said.
"When I arrived, they had just removed one pilot from the plane, and my son was still in the plane," Edwin Castro said. "We were able to rescue him — I personally helped with the rescue — and removed him from the crash site."
"We were flown to Mexico Hospital, where he was immediately taken to the trauma floor. There, they verified that all he had suffered were cuts and bruises."
The Air Surveillance Service and National Police had been dispatched in response to the Monday morning crash of a Piper PA-34-200T Seneca II owned by Prestige Wings, a company that offers charter flights in Costa Rica.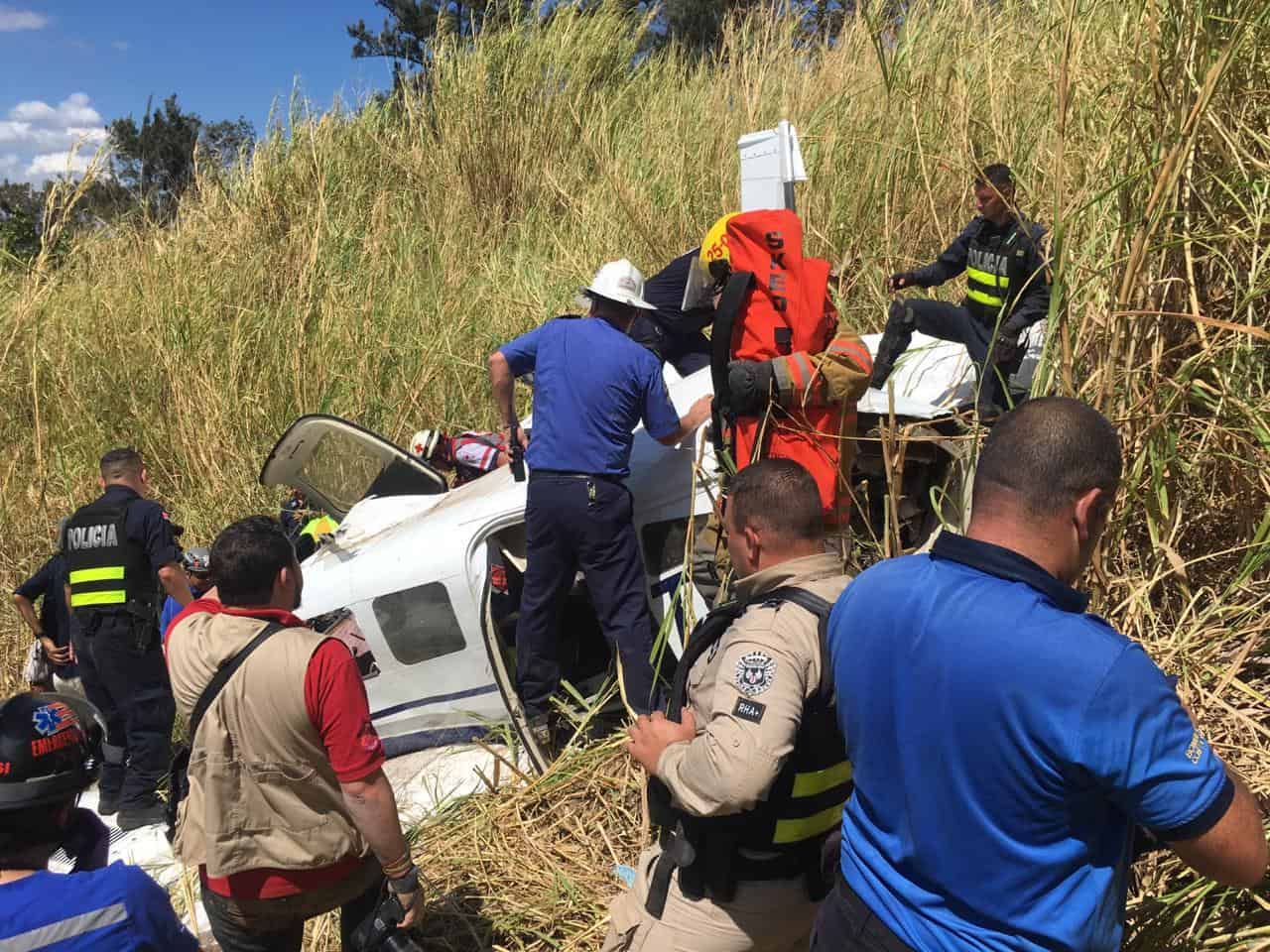 Prestige Wings could not immediately be reached for comment.
Edwin Castro said his son remains under observation at the hospital, but that he may be released later Monday afternoon.
"Thank God it was just a scare, and that nothing more happened," he said.
---
This story was made possible thanks to The Tico Times 5 % Club. If only 5 percent our readers donated at least $2 a month, we'd have our operating costs covered and could focus on bringing you more original reporting from around Costa Rica. We work hard to keep our reporting independent and groundbreaking, but we can only do it with your help. Join The Tico Times 5% Club and help make stories like this one possible.
Support the Tico Times