The day M.M. traded his books for mortars and joined the masses in protesting against Nicaragua's president, he knew he would have to leave home.
"If I go to my house I'm a dead man," he says from the Managua campus of the National Autonomous University of Nicaragua (UNAN), now occupied by hundreds of students organizing against leftist leader Daniel Ortega.
"My father is a Sandinista; he's a fan of that ideology. We have broken all contact," the 25-year-old says, referencing Ortega's party which took power in 1979 in the guerrilla uprising that unseated US-backed dictator Anastasio Somoza.
"We are many here at the university; we are safer here than on the street," M.M. says, a black bandanna masking the exhaustion evident in his voice.
For six weeks and counting, M.M., who uses a pseudonym for security reasons, has lived at the university, one of several student protest camps in Managua where empty bottles, old food and used mortar rounds litter the grounds.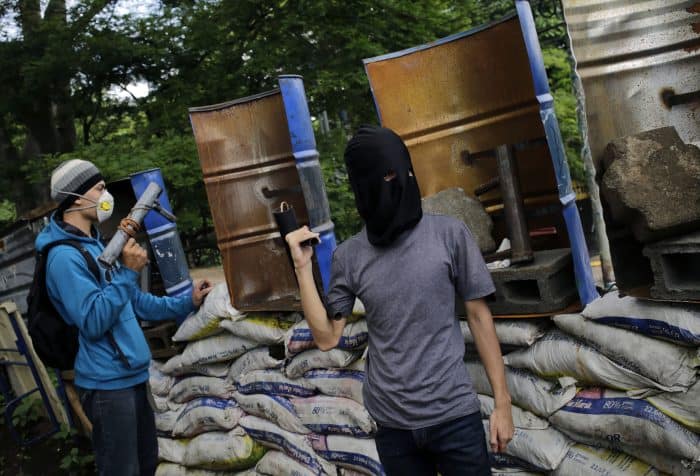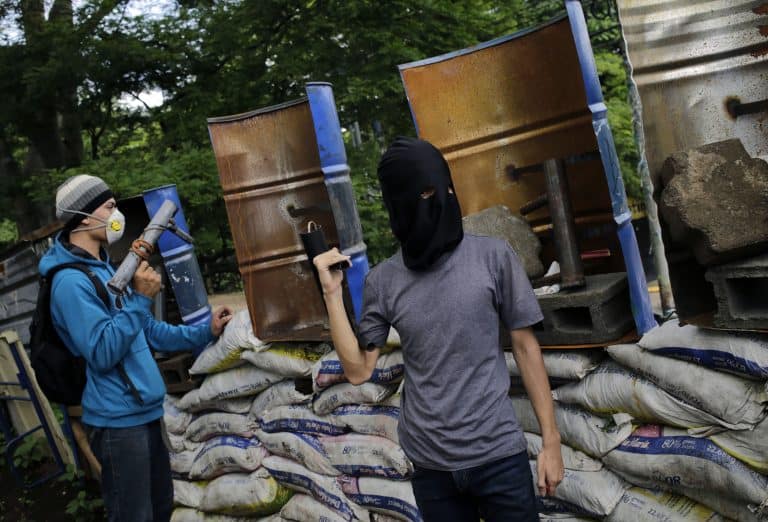 As the tropical Central American country's muggy rainy season gets underway, the approximately 450 students living there have built plastic tarp tents that shelter beds built from wood pallets, thin sleeping pads and hammocks strung between lush trees, while some find refuge in class buildings.
By about 9 a.m. many are still sleeping following a chaotic night that saw Nicaragua's capital plunged once again into violence, with gunfire and mortar blasts echoing throughout.
But M.M. is awake, sipping instant coffee and guarding one of the several padlocked entry gates to prevent anyone loyal to Ortega from infiltrating.
'Law of the jungle'
The student recalls when Managua's streets were alive with people sharing meals, going for walks, shopping, or frequenting clubs that now mostly stay closed.
Since April 18 when small protests against pension reform erupted into vehement, student-led calls for Ortega's ouster, he doesn't recognize his home city.
"It's a complete desert," he says of Managua, where a virtual curfew is in place when the sun sets around 6 p.m. due to armed paramilitary gangs roving the streets and launching indiscriminate attacks.
The capital essentially lives under "the law of the jungle; the law of the strongest," M.M. says.
Protests, calls for attention in Costa Rica as Nicaragua crisis worsens
'Sham' negotiations
But his country is experiencing "a historic moment," he emphasizes. Nicaragua appears to be teetering on the brink of utter chaos as Ortega shows few signs of loosening his fist despite the unrest, which has killed at least 152 people.
M.M. scoffs at the prospect of what he calls "sham" negotiations, which the country's Catholic clergy hopes to move towards reviving at a round table on Friday with government and activist representatives.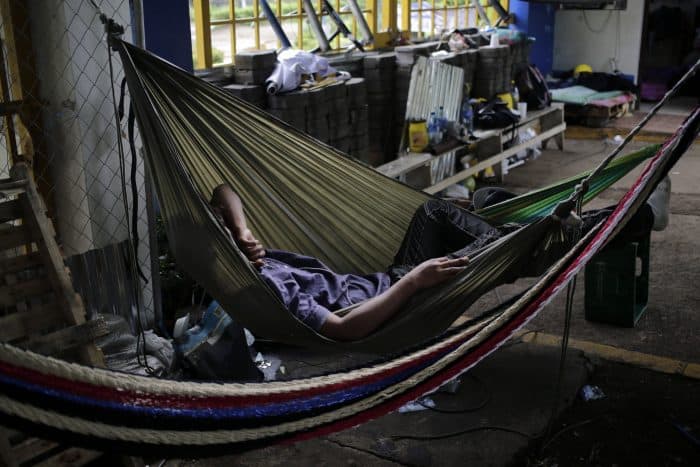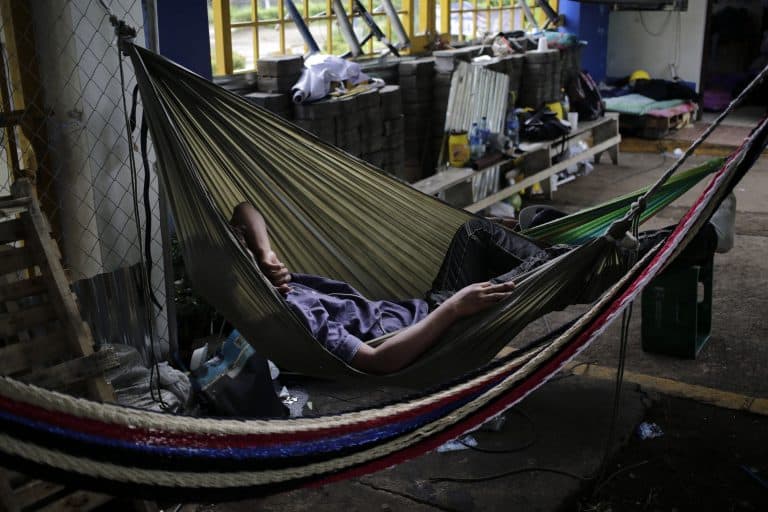 "This government does not want to negotiate; they don't want peace," he says, as a raven nearby picks at a spilled portion of rice and beans, some of the provisions students get from donors supporting their cause.
The president and his supporters "talk about peace; what they deal out are bullets," M.M. says, striking a tone of finality. "They've practically destroyed the country. They destroyed in 40 days what it cost us [decades] to recover."
Ortega, 72, took power as leader of a communist junta installed following the revolution. Reelected in 2007, he is now serving his third consecutive term, due to end in 2022.
'Rebuild history'
Many of those opposing him demand moving up the next presidential vote, but M.M. says that's a losing battle.
"Daniel Ortega is never going to expedite the election," he says. "You may not admire him, but recognize this: he's a good political strategist. I think we're going to the point…where it will be necessary to take up arms, and if possible overthrow the government."
He, like many Nicaraguans, doesn't have a particular political alternative in mind: "We're fighting for a just cause. We aren't fighting for any political party. We are fighting because we are fed up with Ortega."
The other students begin to rise, wiping bleary eyes and stumbling to gather at a central tent to scramble some eggs on a hot plate. One young woman holds up a handful of bullet shells, which the students say paramilitary forces have fired into the campus-turned-bunker, attempting to force students out.
But they will not relent, M.M. vows.
Not until the students can "rebuild history," he says. "To create a party with new bases that are not so distorted. To move this country forward."