With New Year's Eve upon us, we're taking a look at some of the most memorable stories we reported in 2017: from the massive impact of the #Cementazo, to the president's close encounter with a wasp, to a former U.S. ambassador taking to the dance floor.
We're also remembering the moment when the First Lady of Costa Rica acquired her citizenship; the day we spent with Lama Thubten Wangchen; how we learned there's no such thing as a pure Costa Rican; and a sad and momentous year for The Tico Times.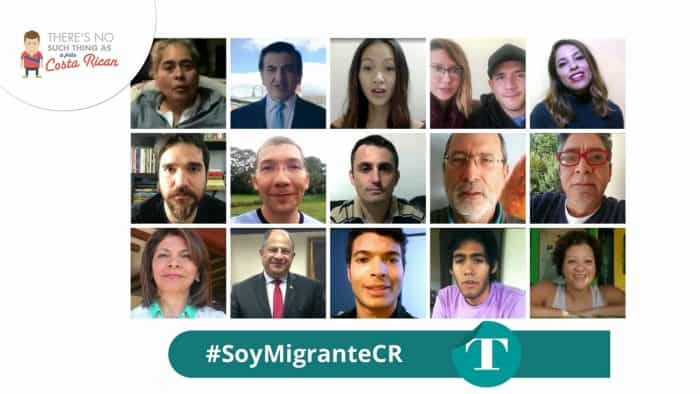 There's no such thing as a pure Costa Rican
The Tico Times was proud to participate in the journalism education project Punto y Aparte. Our editor, Katherine Stanley, and award-winning journalist Any Pérez served as the mentors to student Gloriana Pacheco, who developed  an in-depth investigation of how the diverse flows of migrants into Costa Rica throughout the country's history have shaped our genetic and cultural heritage. Along the way, she interviewed presidents, professors and more. We published the feature in January.
Read Gloriana's feature here: There's no such thing as a pure Costa Rican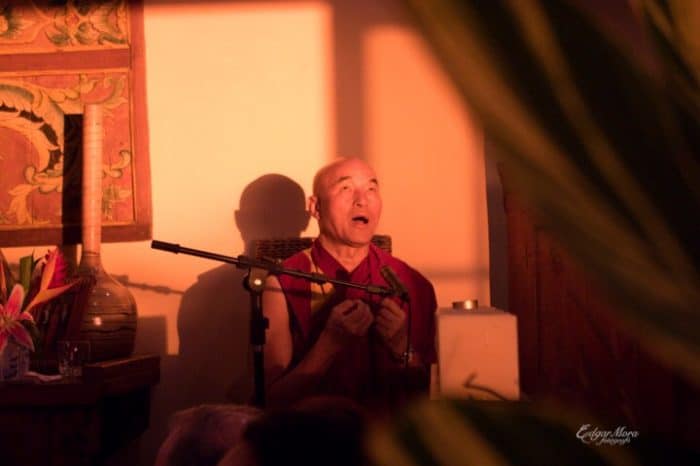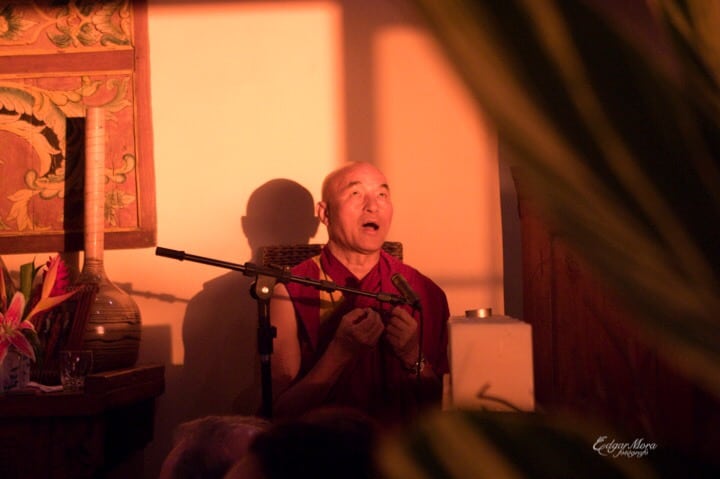 Our day with Lama Thubten Wangchen
In February, one of the Dalai Lama's disciples, Lama Thubten Wangchen, visited our country to share his knowledge and visit universities and other organizations. The Tico Times spent a full day with him and learned about his spiritual views.
Read our story and interview with Lama Thubten Wangchen: A day with Lama Thubten Wangchen  and Meet Lama Thubten Wangchen: 'We are citizens of the world'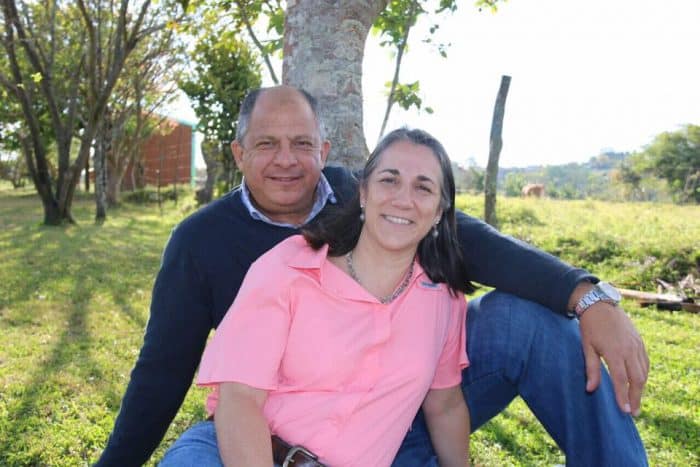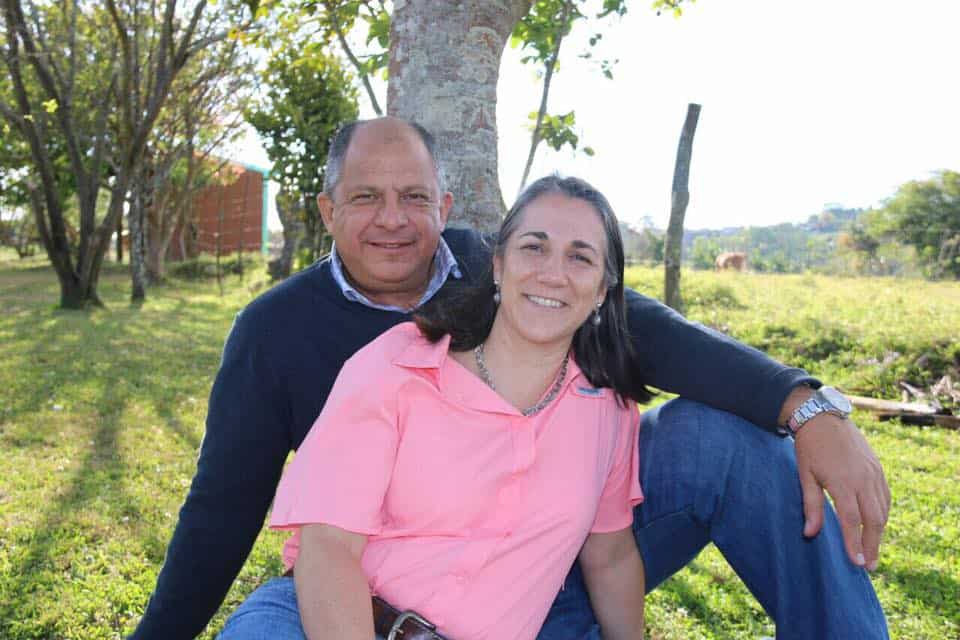 The First Lady puts herself to the test
After living in Costa Rica for 27 years, First Lady Mercedes Peñas Domingo obtained her Costa Rican citizenship after taking her exams in March. In September, she spoke with The Tico Times about the experience and her love of Costa Rica.
Read the story here: First Lady seeks a new role: Costa Rican citizen 
https://www.youtube.com/watch?v=fED0km3n9bM
The wasp seen 'round the world
When President Luis Guillermo Solís was speaking to reporters in Pérez Zeledón in June, a wasp flew into his mouth. To the surprise of everyone, he ate it, claiming afterwards that "it's pure protein." The video went viral around the world and was featured in news stories across the Americas, Europe and Asia. It even made an appearance on The Tonight Show with Jimmy Fallon.
Read the story here: Video of President Solís swallowing a wasp continues to circle the globe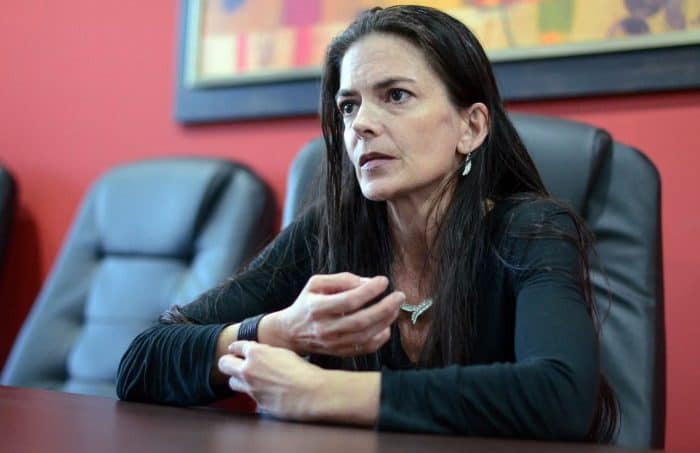 A new chapter in an ongoing saga
2017 brought the news that for the fourth time in seven years, Ann Patton Bender, the widow of U.S. financier John Felix Bender, would face prosecutors trying to prove that she killed her husband in 2010. The Prosecutor's Office announced in a news release that on June 23 that an Appellate Court "annulled the second acquittal of Anne Maxine Patton, 46, and ordered a new trial."
Read the story here: U.S. expat Ann Patton to face fourth murder trial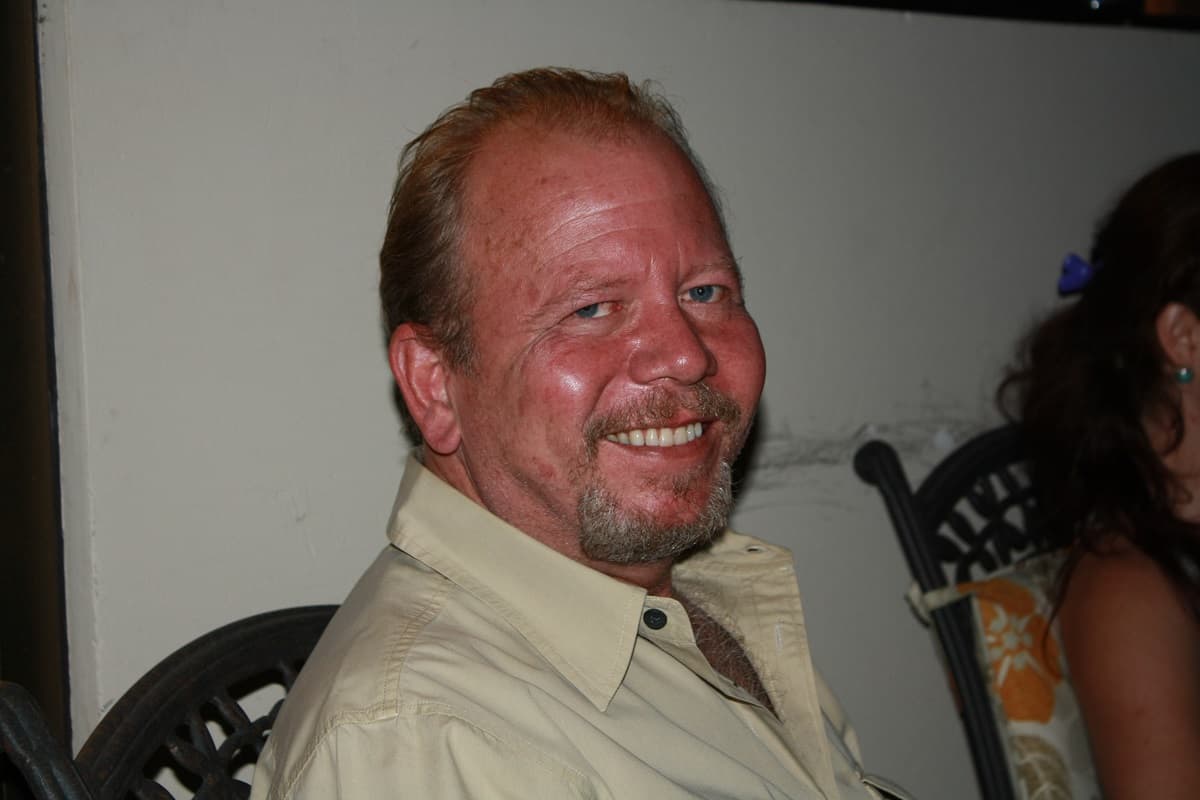 A sad farewell
The Tico Times family mourned the death of our owner and publisher, Jonathan Harris, on June 29. A feature about his life and work included reflections from a number of past reporters, editors and contributors.
Read more here: Remembering Jonathan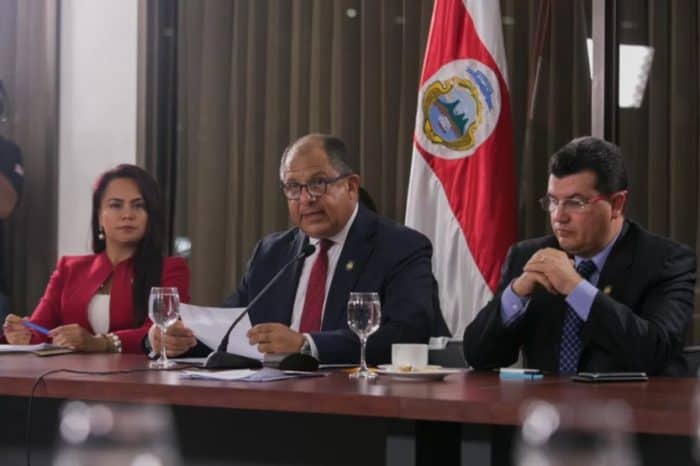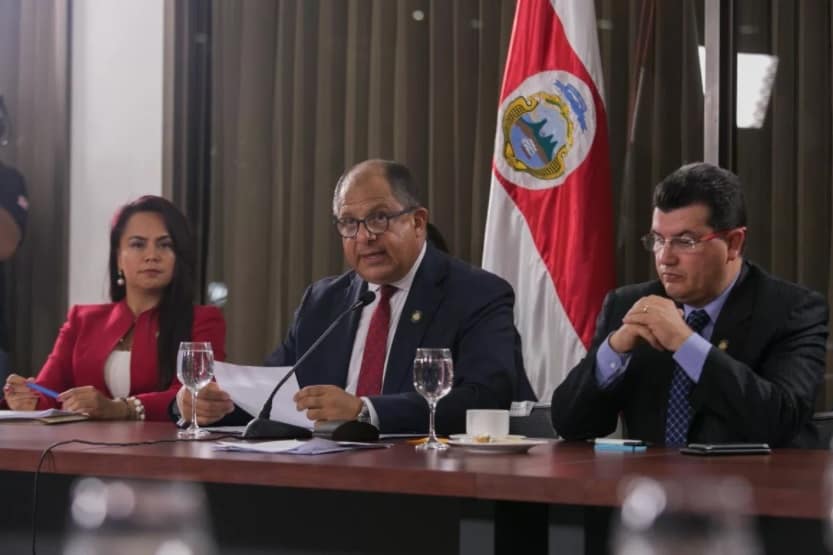 The #Cementazo 
This ongoing corruption case has become a topic of daily conversation for most all Ticos and Costa Rica-watchers. A series of Tico Times columns by Alvaro Murillo explored how the connections developed between government leaders, a public bank and a Costa Rican importer of Chinese cement, becoming the subject of daily media scrutiny and a legislative investigation. The year ends with some of the case's protagonists behind bars in preventive detention, and all onlookers trying to predict how the case will affect voter turnout and behavior in the upcoming presidential elections in February 2018.
Read more here: How Costa Rica's cement market became a hotbed of intrigue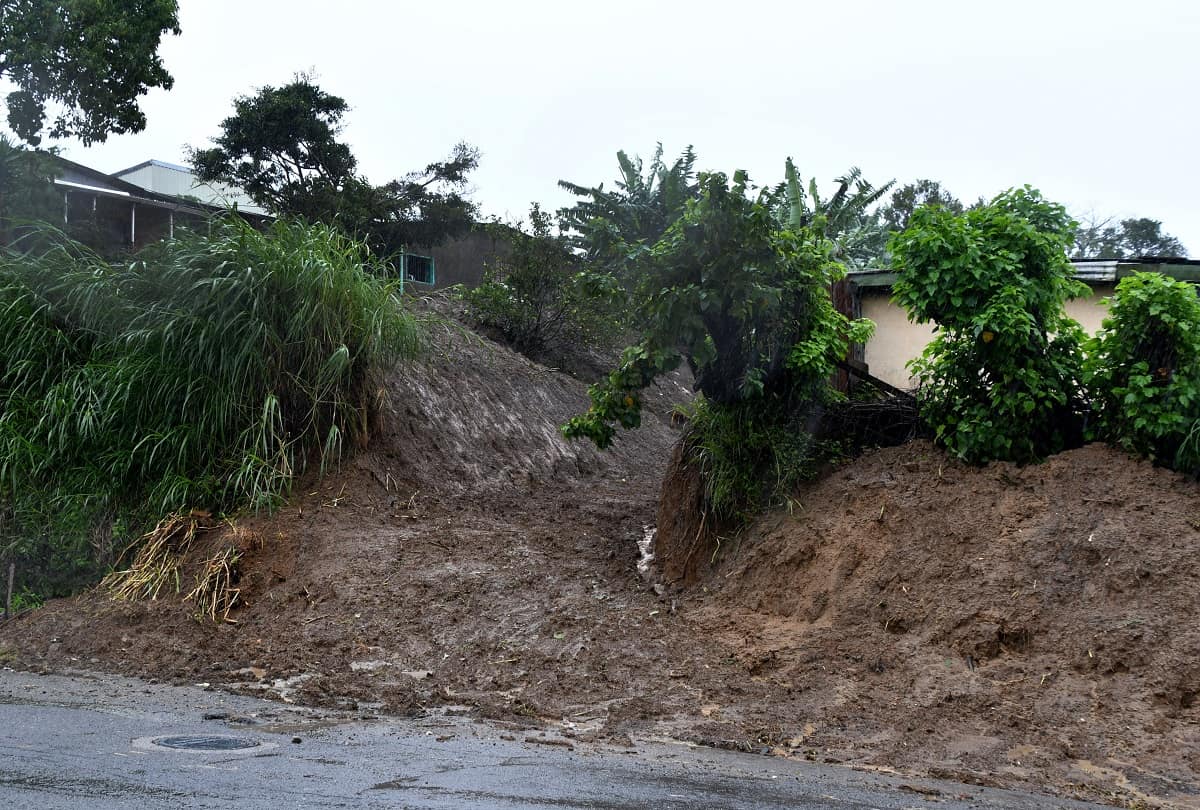 A tropical storm devastates – and unites
Tropical Storm Nate caused destruction nationwide in early October. Floods not only of water and mud, but also of goodwill and inspiring stories of aid and donations, filled Costa Rica. The Tico Times was proud to share stories from communities around the country.
Read more: Voices of Nate – 5 first-hand accounts of Costa Rica's devastating storm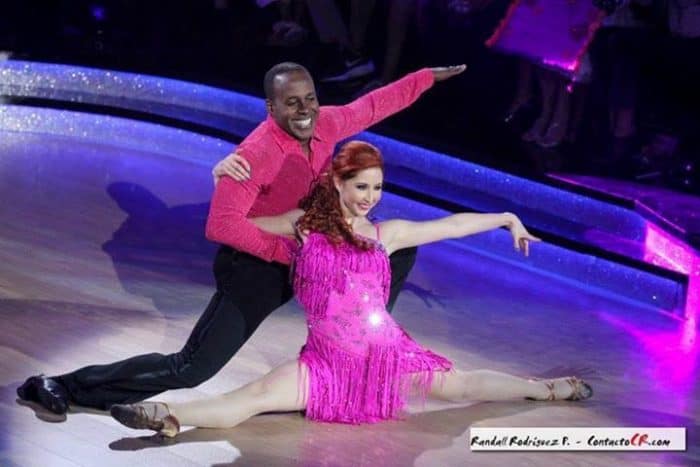 Former U.S. ambassador joins Dancing with the Stars
That's right: former U.S. ambassador S. Fitzgerald Haney showed Costa Ricans he had a hidden talent in the ballroom, ending the season in second place. The Tico Times spoke with him about the experience and his plans to use the competition to help raise funds to support cancer patients.
Read the story here: Former U.S. ambassador launches campaign for cancer awareness, funding in Costa Rica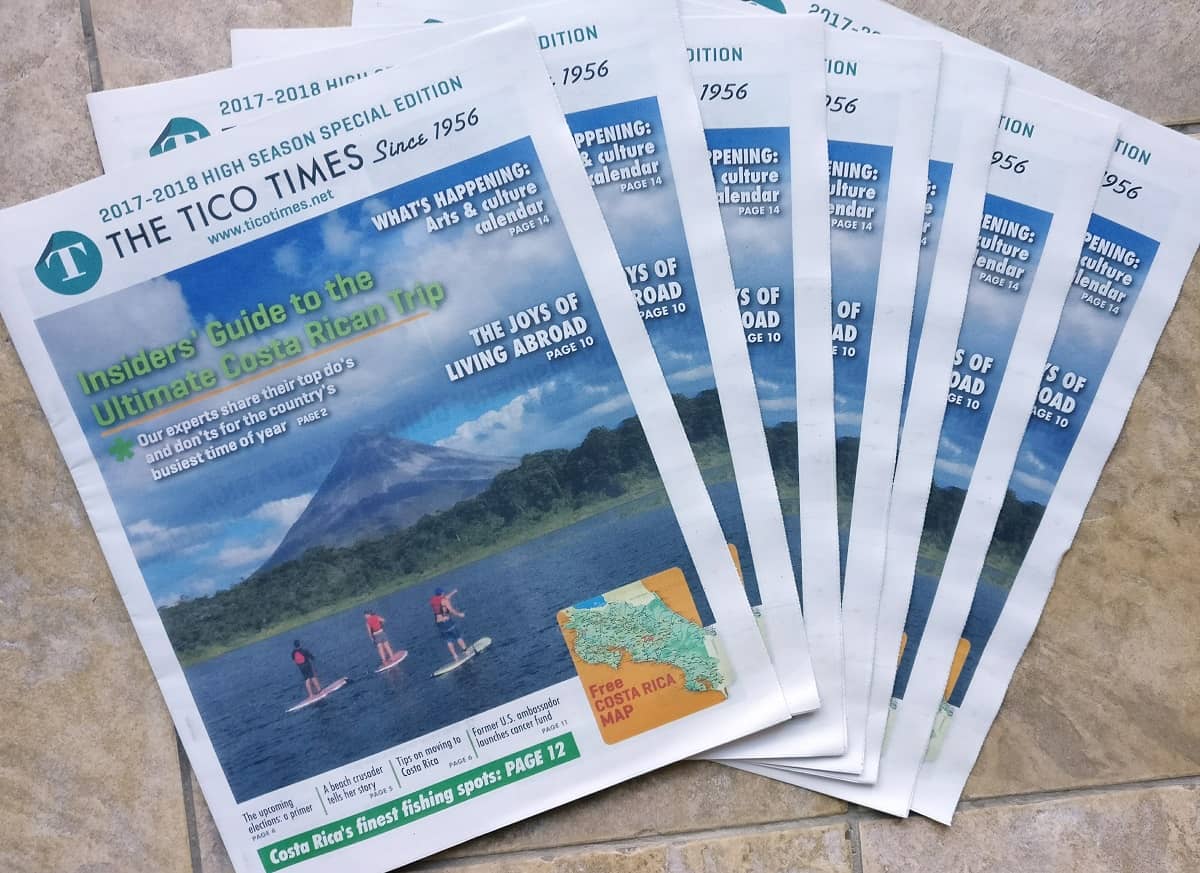 The Tico Times returns
After uncertain months, we were proud to return to our site on Sept. 1 and to print on Dec. 1 in a special High Season edition. We are grateful to all of our loyal readers and new friends during this transition, and hope to continue being part of your lives in 2018.
Read more: Our High Season print edition is here!