With New Year's Eve upon us, we're taking a look at the oddest stories reported in 2016: from a toucan becoming a rock star to a crocodile becoming a fugitive.
Around the globe, 2016 will most immediately be remembered for its seemingly high rate of celebrity deaths and for major countries taking a sharp turn to populist politics. In Costa Rica, however, we'll remember a sex tourist who received an unprecedented prison sentence, a cop that was locked up in his own station by thieves, and a possible ghost sighting at a haunted hospital. Read on.
Toucan becomes television star
With a famed prosthetic beak made from a 3D printer, Grecia the toucan became a documentary star on the Animal Planet channel in June when filmmakers released a TV special on the brave bird recovering from a vicious attack that destroyed the top part of its beak.
Grecia's harrowing story was narrated by caretakers and workers at Zoo Ave in Alajuela, where the bird remains today. The 40-minute feature was promoted by Animal Planet as "a small cry for help that inspired a global movement."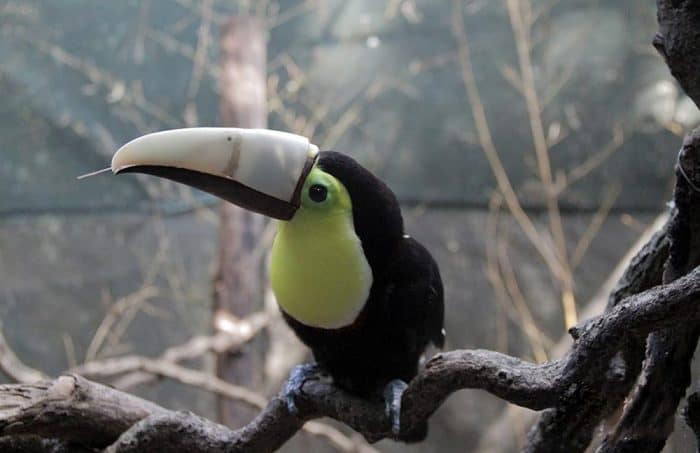 Cop locked up
An tourism police officer was locked up in Santa Teresa earlier this month when two armed bandits raided the station to steal three pistols. According to the unit's director, the cop was tricked by the two men when they asked for help repairing a motorcycle before pulling guns on him and locking him in a room. All other officers working at the time were out on patrol as the men successfully fled.
There have been no reports yet as to whether of not the two men have been captured.
Crocodile arrested
Not only did a cop get locked up in 2016, but a crocodile also become a wanted fugitive in Tamarindo. In July, the crocodile attacked 59-year-old U.S. surfer Jon Becker, leading to the amputation of the surfer's right leg. An area activist and lawyer petitioned for the crocodile's removal from Tamarindo's Playa Grande Estuary before a local judge approved the request.
Officials from the National System of Conservation Areas (SINAC) posted a video of the capture and claimed that it was the same crocodile that bit Becker.
Cuba Dave sentenced for sex tourism
The world's most notorious sex tourist, David "Cuba Dave" Strecker, was sentenced to five years in prison during a November trial in which judges concluded that he "promoted the country as a sex tourism destination." Following a lengthy pretrial prison sentence that lasted more than a year, Strecker became the first person in Costa Rican history to be found guilty of the Sex Tourism Law that is part of the broader 2012 Human Trafficking Law.
Cuba Dave's drawn-out saga is set to continue: his lawyers filed an appeal Monday and expect to know the results of said appeal by February 2017.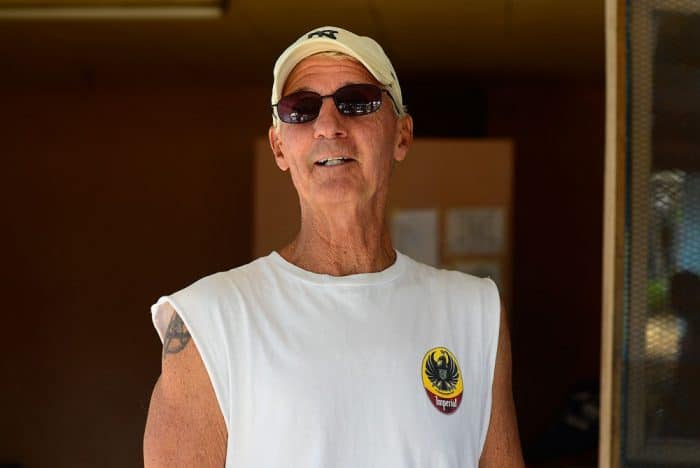 Otto Guevara praises Trump
Costa Rica's political scene took a turn for the weird in 2016 when Libertarian lawmaker Otto Guevara gushed over polemic U.S. presidential-elect Donald Trump. Guevara, who unsuccessfully ran for president in 2014 and several previous elections, said his party should emulate some of Trump's polarizing tactics as Guevara eyes a 2018 presidential bid.
"He forgot about being politically correct and was sincere about his thoughts on issues that he intends to change. That is exactly what a liberal party like ours should do," Guevara said when writing about Trump.
A visit to a haunted hospital
An old hospital in Cartago set the scene for a creepy visit for Tico Times Travel Editor Karl Kahler, who got to tour the one-time tuberculosis treatment facility. A friend accompanying him on the tour claimed she caught a picture of a ghost on her camera after she noticed a shadowy figure in the background of a photo she swore had no people in it. A nocturnal stakeout might be on the ticket for our reporting staff in 2017.