David Strecker, known more widely by his Internet moniker "Cuba Dave," earned the unenviable distinction of being the first person convicted under Costa Rica's relatively new Sex Tourism Law on Wednesday. A trio of San José judges unanimously declared the 66-year-old U.S. man guilty of promoting the country as a place where foreigners can enjoy the benefits of legal prostitution, in violation of the previously untested 2012 law.
Giving a summary of the verdict, Judge Vivian Obando said that Strecker's various web postings about the sex tourism scene in Costa Rica have done "societal harm" and negatively affected the country's commercial image.
"There is no doubt that this person acted with a final plan in place of promoting the country as a destination for sex tourism," Obando said.
Though Strecker's defense attorney Luís Diego Chacón told The Tico Times after the historic trial that an appeal would be made as soon as possible, judges gave Strecker a five-year sentence for the single count of Sex Tourism. In his summation Wednesday, Chacón pleaded with judges to dismiss the three charges against his client, in part because the particular law contained under the broader Human Trafficking Law had never been applied before.
At one point holding up a copy of La Teja newspaper, which famously shows pictures of scantily-clad women, the attorney asked the judges if there was any difference in what the local newspaper does and what Strecker did under his Cuba Dave moniker.
"I just don't think that this particular situation was…the first," Chacón told The Tico Times after the conviction was handed down. "I don't think we're talking about a criminal element. We're defintely not talking about organized crime. It's just a carpenter from Key West, Florida who likes girls and likes to travel."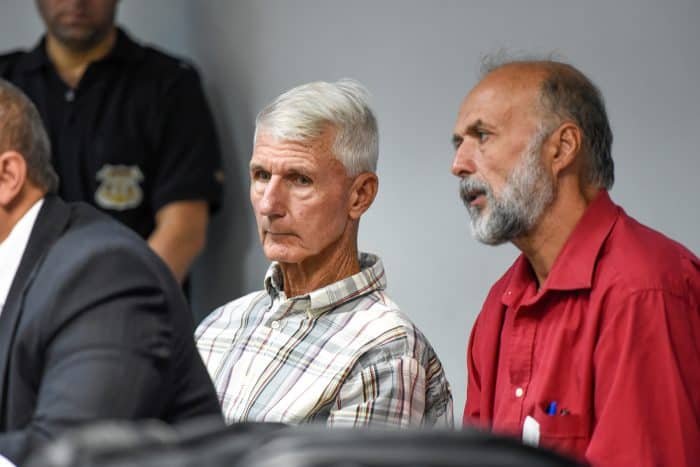 The second and final day of trial also included words from Public Ministry prosecutor María Quesada, testimony from Strecker himself, and the presentation of Strecker's since-deleted YouTube videos where he discusses the San José sex tourism scene.
Quesada requested that Strecker serve 15 years of prison time, offering up three counts of sex tourism – one each for a YouTube channel, Facebook page, and Cuba Dave postings on the sex tourism blog Ticaland.com.
The prosecutor said that Strecker should have known better than to promote the country as a place to be taken advantage of by fellow sex tourists. Quesada argued that even though Strecker saw himself as a sort of "journalist" who was informing his followers about traveling to San José, his actions in publishing these informational videos, photos, and blog posts had far-reaching and negative consequences for Costa Rican society.
"Although prostitution isn't a crime here, it often coincides with psychological and physical violence," Quesada said. "Women are treated like sexual and commercial objects, used as instruments for unhealthy pleasure."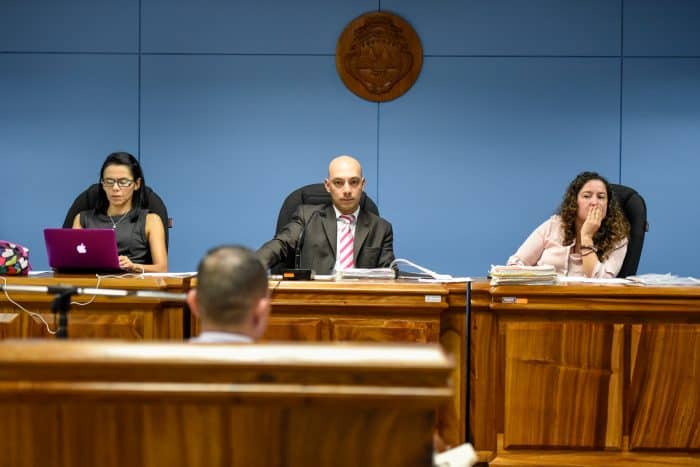 Strecker has been in preventive prison since Sept. 4, 2015; he told judges Wednesday in his last opportunity to speak before the court that the Cuba Dave brand died on the day his imprisonment began. In August of that year it was the Rahab Foundation – a local NGO committed to combating human trafficking – that opened the case against Strecker with a formal complaint to the Judicial Investigation Police (OIJ), according to lawyers and an OIJ agent who was called to the witness stand at the trial's opening day last week.
Earlier this year, The Tico Times met with Rahab Foundation's lawyers, who denied that the organization put in the official complaint or even had any knowledge of the case.
The Tico Times called Rahab founder Mariliana Morales Tuesday to inquire about the official complaint, informing her that an OIJ official said in sworn testimony during the trial that the accusation came from Rahab. Before hanging up the phone abruptly, Morales said she would not comment on the case.
In a long statement on the stand Wednesday, Strecker told judges that he has always had a passion for photography, which is why he started taking pictures of local women with their consent. He said the Cuba Dave network grew as more and more of his male followers began requesting info about where to stay in San José and what to watch out for. Saying he made no financial gain from any of his posts, Strecker told judges that he just liked being the guy who updated people on his travels in Costa Rica.
"I've been in jail for 438 days and this is the first time I've been able to tell my side," Strecker said. "I just want you to know I had no intention of doing anything to harm the country of Costa Rica."