At first glance, the First Lady of the Republic, a writer from Tennessee, an Australian small-business owner, a Honduran student, and an eight-month-old baby girl living in cold Alaska have absolutely nothing in common.
But that's only at first glance. Their link? During the past twelve months, all five have gone through the process of becoming a Costa Rican citizen.
Today, on the 196th anniversary of Costa Rica's Independencia, we want to share their stories and their excitement with you. Because, just like other Ticos and Ticas, they celebrate Independence Day with pride and lots of love. (Why only women? Just a coincidence: of the new Costa Ricans we reached out to, all those who responded by press time were women. We hope to tell more stories from new Ticos in 2018!)
First Lady Mercedes Peñas Domingo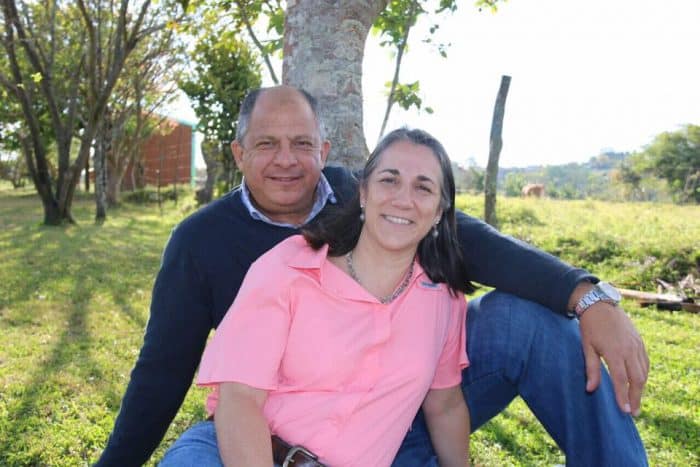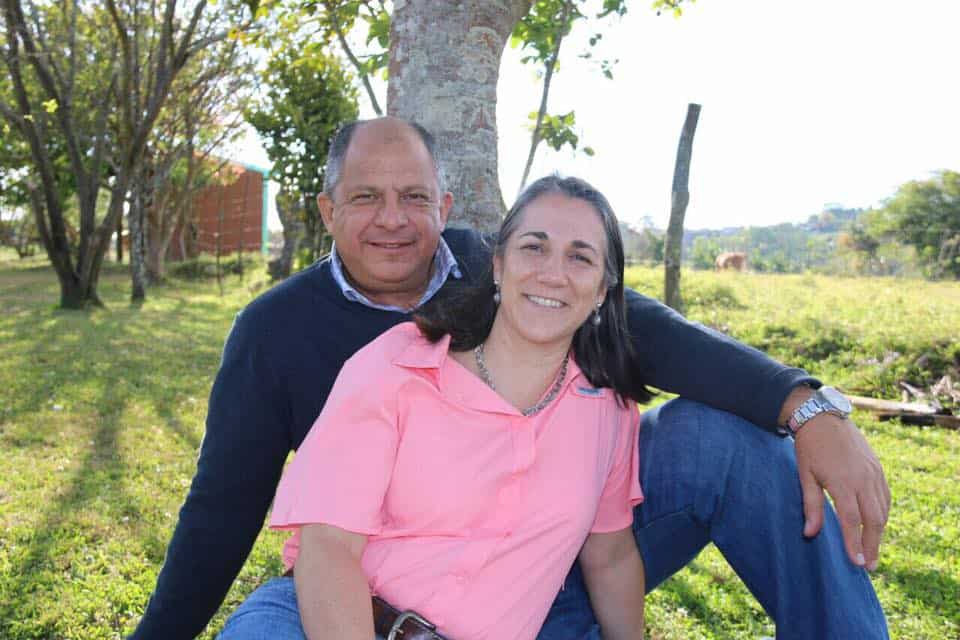 She's lived here for 27 years, has a Costa Rican daughter and is the long-time partner of President Luis Guillermo Solís, but it wasn't until this year that Mercedes Peñas finally took the naturalization exam.
"I was really nervous," Peñas, who hails from Spain, told The Tico Times this week. "I knew everything, but I was scared to mess up."
The exam has two parts, one focused on Spanish proficiency and one focused on social studies, which are administered on different days. That weekend, the President posted on social media to express his pride.
"Those of us who are Costa Ricans and love Costa Rica are proud to call ourselves its daughters and sons," he wrote on Facebook. "But those who choose this country as their homeland of their own free will deserve twice the credit, because they do it consciously, not just because of the call of their blood or their land."
Watch President Solís tell The Tico Times about his own family history of immigration.
Even though her whole family was supportive, Peñas says that Inés, her daughter, born in 2006, was the one who helped her calm down.
"She kept telling me what I always tell her: 'Ya sabes lo que sabes – you know what you know – now just do your thing,'" Peñas recalled. (She passed.)
Peñas Domingo holds degrees in political science and international relations and is a rural development specialist.
When reminiscing about what made her fall in love with Costa Rica, she said it was mostly the people. She says she also liked the fact that she could walk around peacefully, just as in her hometown of Madrid, and that beautiful tourism destinations are easy to get to when she wants to catch her breath and escape the city.
As for today, September 15, she has a jam-packed government agenda to attend to. After that, she and her family will get together at their home and celebrate, as they do every year.
While the First Lady says she hasn't yet received her cédula, or national identity card, she feels really proud to have become a citizen – and that she'll let us know as soon as it arrives. Keep us posted, doña Mercedes.
See also: The Alabama woman who became Costa Rica's first lady
Marie Elena Hawkins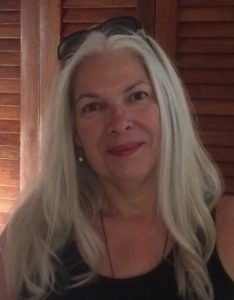 Marie Hawkins is a writer who was born in Kingsport, Tennessee to a U.S. father and a Costa Rican mother. When she turned 18, she married a Tico and moved to Costa Rica, where she had two daughters and worked as a teacher.
After 23 years, she moved back to Tennessee for personal reasons, but she wasn't done with Costa Rica. In June 2016, she decided to move back.
When asked what she loves most about this little piece of Earth, she says it's a mix.
"The warmth of the Ticos, the weather, the landscape, the coffee, the pejibayes!" she raved. (Ahhh… pejibayes. Qué rico. We're with you, Marie.)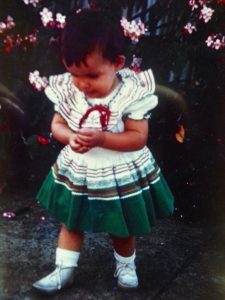 "I knew when I decided to return that I wanted to be a citizen this time," Hawkins told The Tico Times. And that's exactly what she did. She applied for citizenship through familial ties, which meant she didn't have to take the exam, making the process easier.
Before leaving the United States, she made sure to get all the documents she needed and applied shortly after her return to Costa Rica.
"The woman who took my application was very helpful and pleasant," she recalls.
Six months after she applied, she was approved and got her cédula – an achievement she celebrated over a glass of wine with her Costa Rican family members.
When speaking to us, she still wasn't sure how she was going to celebrate el Día de la Independencia, but she did say she'll have a special feeling in her heart this year.
Karla Calderón Castillo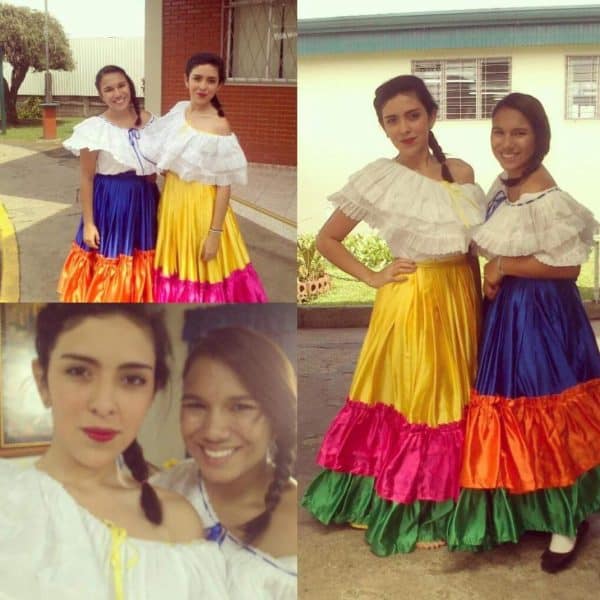 Karla Calderón and her family came to Costa Rica 17 years ago, when she was three years old, seeking better economic conditions. For a girl who has lived here for most of her life and was already a resident, becoming an official Tica was a must-do.
Her told The Tico Times that her favorite thing about Tiquicia is how safe it is, without the profound grip that maras, or gangs, exert in northern Central America. She also loves the way Costa Rica takes care of its environment.
Calderón didn't have to take the naturalization exam because her whole education was here (to learn more about citizenship procedures, visit the Supreme Elections Tribunal website). Her application was approved on June 23. As a good Tica, she went out with friends to celebrate.
"I've never felt Honduran. I've always been Costa Rican," Karla said when asked how she feels about her first Independence Day as a Tica. But this year, she'll celebrate it more than ever.
Pip Kelly Varela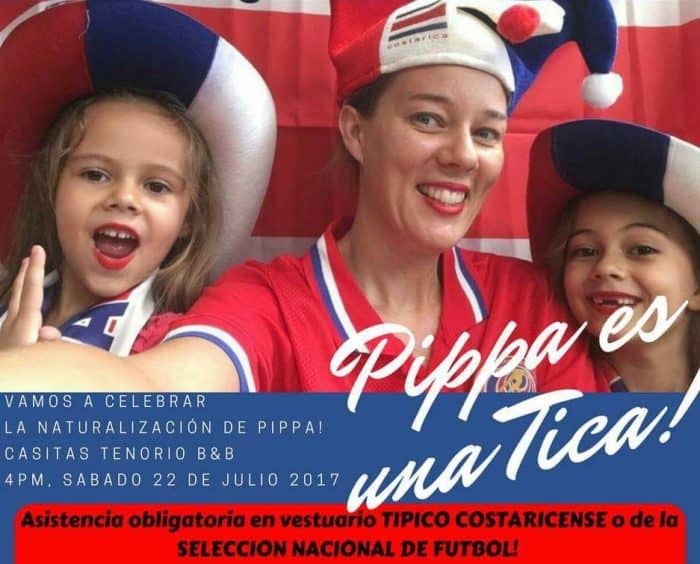 Pip (short for Pippa) Kelly is an Australian entrepreneur who radiates enthusiasm – especially when talking about Costa Rica and her journey to become a Tica.
When Kelly first came to the country as a 19-year-old college student to volunteer in the small northern town of Bijagua, little did she know that town would become her home.
She fell in love with a local, the "bijagueño" Donald Varela Soto; the two were married, and as they say, the rest is history. The couple has two bilingual little girls who look very Australian but talk just like the Ticas they are. Pip and Donald run a bed-and-breakfast, Casitas Tenorio.
"Costa Rica gets into your blood!  It's an incredibly unique place and I can't think of a better country to call my home and raise our family," Kelly said. She added that she admires the approach the country has taken toward protecting natural resources, and loves the monkeys, toucans, and sloths she can find in her backyard.
Since Kelly is married to a Tico and has lived in the country for more than two years, she wasn't required to take the naturalization exam, even though she really wanted to. She even downloaded the book and studied it, because she felt it was her duty as a new citizen who will vote soon in the 2018 presidential election.
She took all her documents to the National Registry, waited until she was told they were good to go, and got the required stamps, eager to carry out each part of the process. She received an email in May this year that said her application was approved, so she "brushed her hair and went off to Cañas," the closest place to pick up her new documents.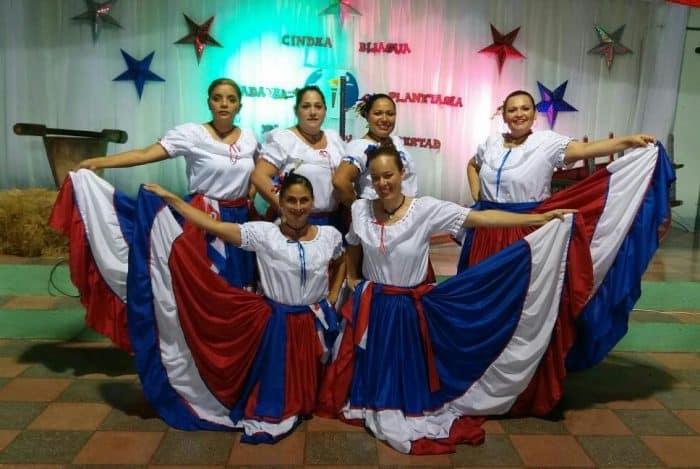 To her surprise, her name didn't appear in the system, so she had to wait until July 2 to get her long awaited cédula – or her "wonderful piece of plastic," as she calls it.
After officially becoming a Tica, Kelly wanted to celebrate and somehow thank all the people that helped her in her journey, so, as you might expect, she threw her house out the window. (All right, that one might sound better in Spanish: tiró la casa por la ventana is a Costa Rican dicho for going all out.)
"At first it was going to just be a small thank-you BBQ. But then then the fiesta grew into a full-blown event, with a complete formal Acto Cívico, the National anthem and formal civic procedures."
And just like that, she made us jealous that we hadn't met her in time for the party.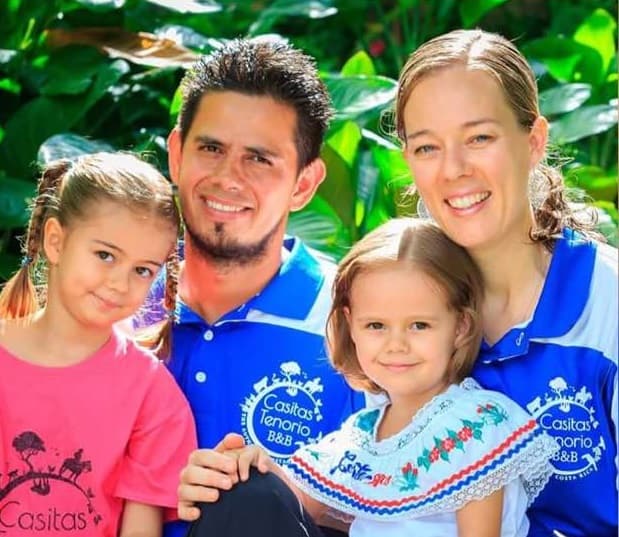 This Independence Day, Kelly will accompany her daughters in Bijagua parade, where Casitas Tenorio will have a float. She's also had a few dancing presentations this week with her traditional dance group. She told us celebrations are in full swing in Bijagua. With Pip there, how could they not?
Rebecca de López and her daughter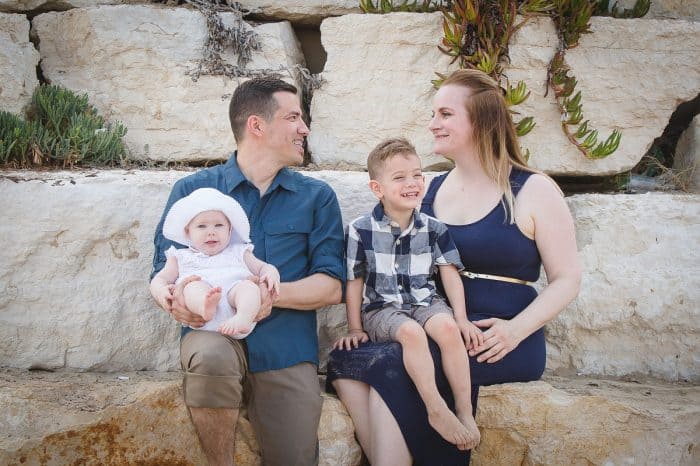 This story is not like the rest, but it's so good we couldn't leave it out.
There's no way (yet!) that we can interview an eight-month-old baby. Fortunately for us, her mother Rebecca de López was kind enough to tell us exactly why she decided to fly to Costa Rica so her daughter could be born a Tica.
De López came to Costa Rica in 1999 as a student for a short period of time. She met her Tico husband Drew; they married in 2002 and moved to the United States in 2004. They now have two kids, a boy and a girl.
The couple lives in the northernmost city of the United States: Barrow, Alaska. Medical facilities are limited, and when de López was pregnant with her second child, their daughter, the birth was classified as high-risk, which led her to look for another birth locations.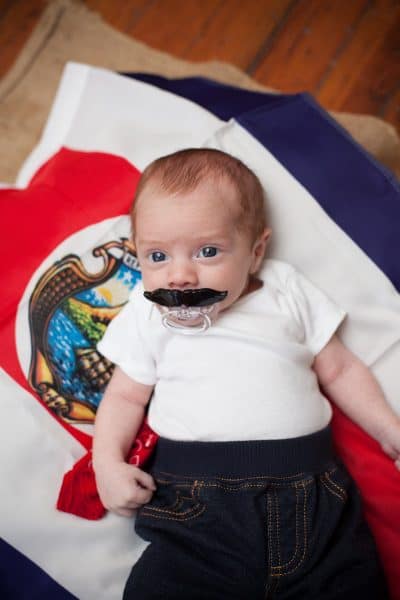 For their first child, they had gone to de López's mother's in Missouri, so for their second, they decided that the Costa Rican side of the family should also have the opportunity to experience the child close up. Also, while their daughter would have been eligible for Costa Rican citizenship through her father, they wanted her to be Tica from birth.
"We could stay in Alaska and freeze, or go to Costa Rica and enjoy mama's home cooking for three months," de López quipped.
The experience was completely different from the birth of their first child, but also deeply rewarding.
"Our daughter got gold earrings a week after the birth just like a Tica that she is, and we registered her at the airport with Immigration," said de López. "It really does mean a lot to us to have her born in Costa Rica. It was also incredible seeing our son's Spanish improve dramatically in three months, and he fell in love with natilla and platanitos, which really warmed our hearts."
While the family is now back home, de López doesn't rule out someday moving to Costa Rica. She says she'd love to be close to family.
For this Independence Day, she told us gallo pinto is a must and that they will be making a farol, or paper lantern, with her three-year-old son. Baby girl is still too young to make one, but she'll sure watch!
These stories truly show how blessed we are to be part of a group others go to great lengths to join: Costa Rican citizens. We hope you enjoyed reading these stories as much as we enjoyed bringing them to you.
Whether or not you were born here or have your own "wonderful piece of plastic," if you consider yourself a Tico, there's a big place in your heart for el Día de la Independencia. We are all brothers and sisters, and don't deny it: you tear up during the anthems, too.
Now go ahead, grab your flag and pañuelos, go watch a desfile and eat some delicious gallitos.
¡Viva Costa Rica! ¡Pura vida!
Read more stories of immigration to Costa Rica here.