National Geographic and Lindblad Expeditions touched down for the first time on Costa Rica's renowned Osa Peninsula this week for a visit to the Caminos de Osa rural tourism project.
The cruise ship, which can carry up to 100 passengers, arrived at Playa Blanca, Puerto Jiménez, for a 12-hour stay. Tourists were greeted by traditional Costa Rican dancers and artisans before visiting the Caminos de Osa trails and other area attractions.
"This cruise ship's arrival is the product of very hard work to consolidate Caminos de Osa as a high-quality international tourist destination. This will promote job generation in an area that, while home to huge biodiversity, also has the country's lowest social development indicators," Michelle Coffey, executive delegate of the Costa Rica USA Foundation for Cooperation (CRUSA), said in a statement.
Brought to you by the Costa Rica USA Foundation for Cooperation.

CRUSA was one of the organizations that developed the Caminos de Osa community tourism project, alongside the Inter-American Development Bank, the government initiative Tejiendo Desarrollo, and Stanford University's Osa and Golfito Initiative (INOGO). The project is now run by the local Caminos de Osa Association, made up of community members, and has helped build capacity in more than 40 local tourism microbusinesses so that they can offer high-quality products and connect with national and international tour operators.
"We're interested in… supporting local communities, seeking real connections and authentic experiences for our guests," said Michelle Graves of Lindblad Expeditions in the statement.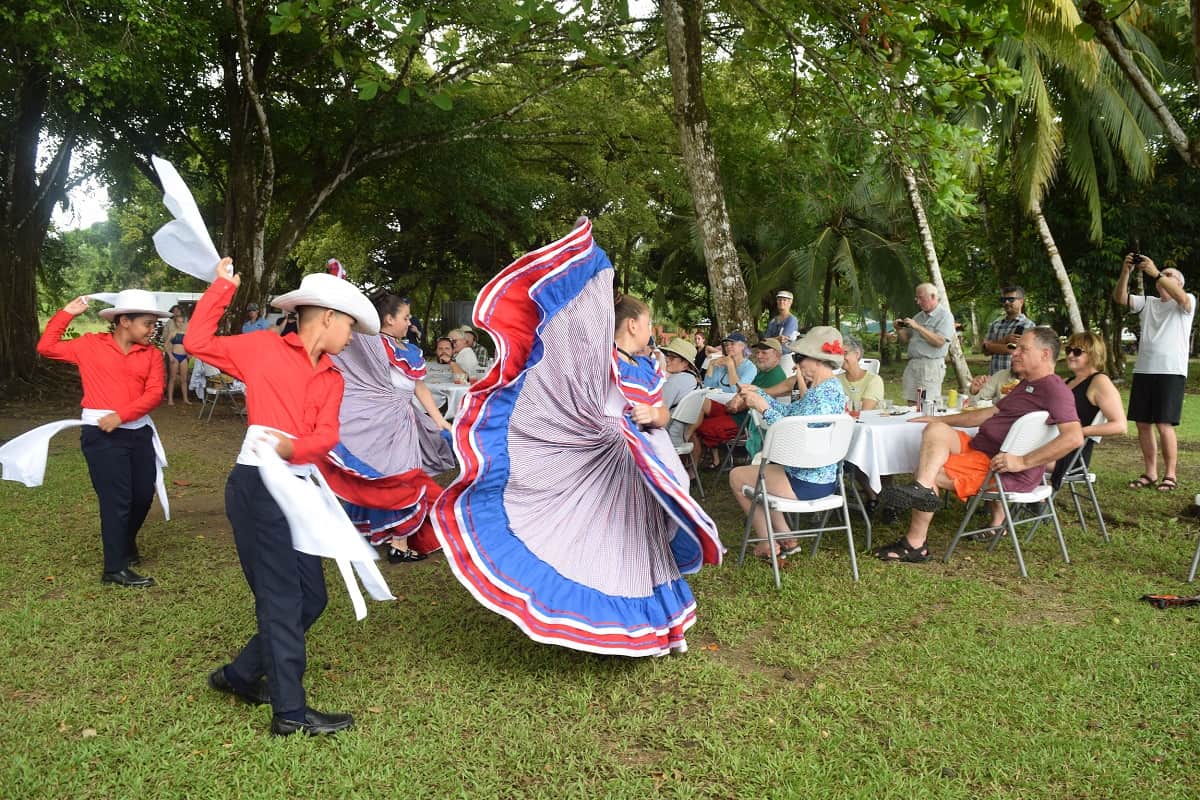 The cruise will visit the Osa Peninsula three times in December, five times in January and once more in March (more information here).
Caminos de Osa offers three rural community tourism trails through the Golfo Dulce Forest Reserve, at the threshold of Corcovado National Park: the Gold Trail, the Forest Trail and the Water Trail. Each one features various tourism microenterprises that allow visitors to learn how heart-of-palm is grown, how sugarcane is processed in a trapiche, or even how gold miners once worked in the area.
"The arrival of these cruise ships is very important because it consolidates our community initiatives and the work of CRUSA through the Reaching for Scale project and other institutions, which have come together to improve our tourism entrepreneurs' capacity so we can offer a world-class project," said José Pablo Marín of the Caminos de Osa Association.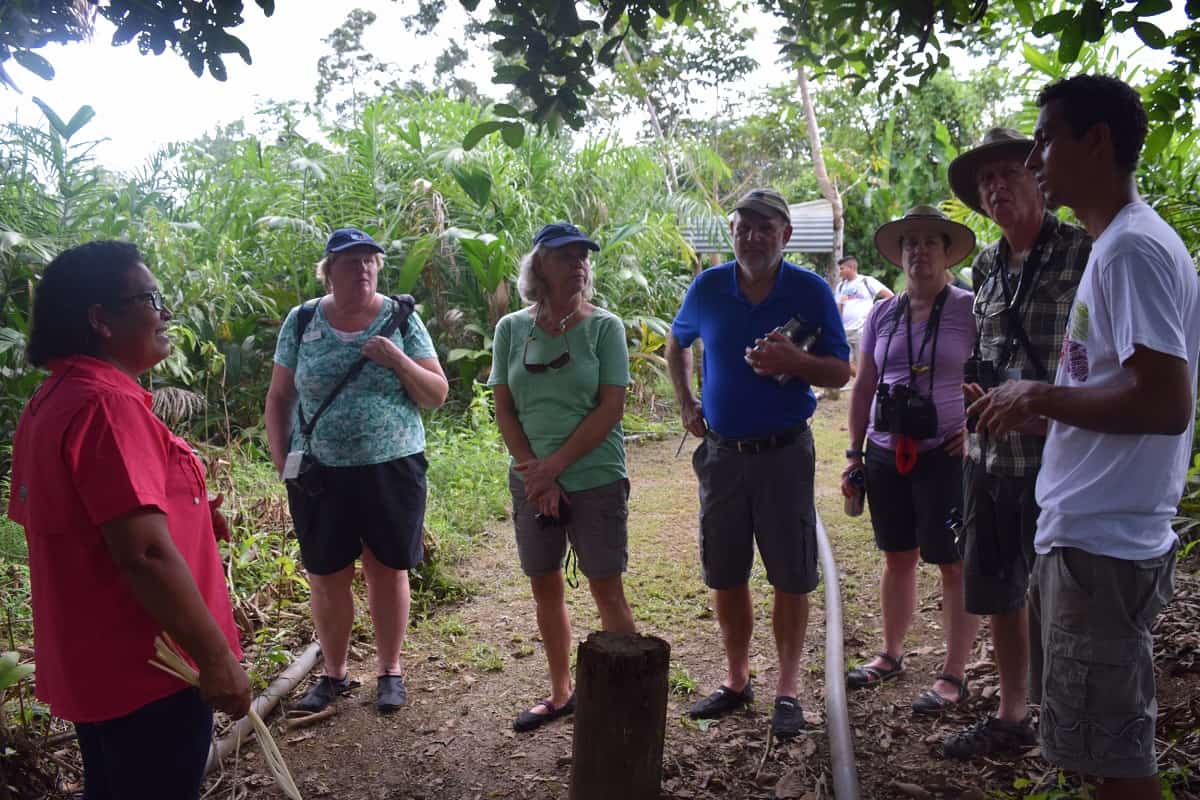 Eida Fletes, who owns the farm where the palmito tour takes place, said that the tourists' visit was "like a dream come true, because we want Caminos de Osa to make it. It's something that belongs to us that allows us to create jobs while promoting sustainable tourism, tourism that's responsible not only to the planet but also to society."
Cruise ship passenger Blanca Sibert said that the trip was a great experience.
"Costa Rica is beautiful. The weather, ambiance, people, food, water – everything has been fabulous," she said. "On the tours, everything was delicious and well-prepared."
https://ticotimes.net/travel/caminos-de-osa