Chilean designer and innovator Stiven Kerestegian is on a mission to create experiences and products that'll have a positive impact on society.
Born in Chile, Kerestegian moved to the United States at the age of seven, then back to Chile at 20 to study architecture at the Finis Terrae University in Santiago. While studying architecture he discovered the career of industrial design.
After finding this new love, he went on to study industrial design at the Academy of Art University in San Francisco, California. This led him to work at Microsoft designing hardware, computer mouse, keyboards and reference design, which is the technical or blueprint design of a system for companies to understand an operative system's new version.
Since that time, Kerestegian has worked with the Chilean nonprofit Techo para Mi Pais, Lego, and now the Copenhagen Institute of Interaction Design (CIID) as the Head of Innovation and Strategy.
On a recent visit to Costa Rica to announce the CIID's Summer School program in our country, to be held next year, Kerestegian sat down and spoke with The Tico Times on a lovely, warm night at El Steinvorth in downtown San José. Excerpts follow.
What was you experience like when you worked at Microsoft?
When I went to work at Microsoft I had also been accepted at the Art Center College of Design, which is one of the world's best design schools, but I had to decide between getting a master's degree or working. What I learned at Microsoft by interacting with Stanford and MIT MBAs was the best teaching that I'll ever have.
I was very lucky to meet Bill Gates on my first day of work. He told me, "If you're here, it's because you're good at what you do. Don't ask questions. Don't be shy. Just fly."
That was an experience that empowered me and gave me a belief in dreaming. I've been very fortunate. In life you get opportunities and you've got to take advantage of them. In that sense I've been very lucky.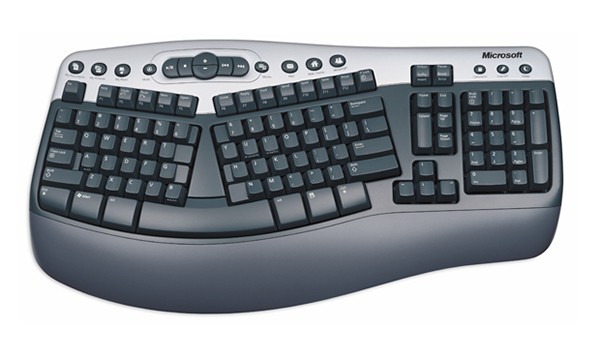 How did you get your job at Lego?
I had returned to Chile after this Microsoft technological phase. I wanted to go back to nature and day-to-day things. I went back to my roots and went to Chilean Patagonia; that's where I started my social work.
I became a social entrepreneur and began working with an NGO called Techo para Mi País (A Roof for My Country). I set out to develop a digital collaborative platform to be able to connect people so that they could share the solutions they had invented after a horrible earthquake in Chile.
At the time, Lego was looking for a person who had experience in creating these types of platforms. I was brought to Denmark to lead the development of open innovation capacity for Lego. I was there for four years. I developed the Lego Ideas platform, which is a platform where any person can propose ideas for a Lego product, as well as an intern platform where employees can collaborate and present ideas.
With these experiences I understood that as designers we have a tremendous responsibility to use our creative capacity to humanize technology to generate a positive impact.
How did you end up working at the CIID?
When I was at Lego I realized that there was this special place [CIID] that had students, investigation, consultancy and incubation. I hired them for a Lego project to investigate how Lego can participate in the maker movement.
I became friends with them and saw tremendous potential… I became very good friends with Simona [Maschi], whom you met here, and joined them a year and a half ago. CIID is a place that inspires you a lot every day.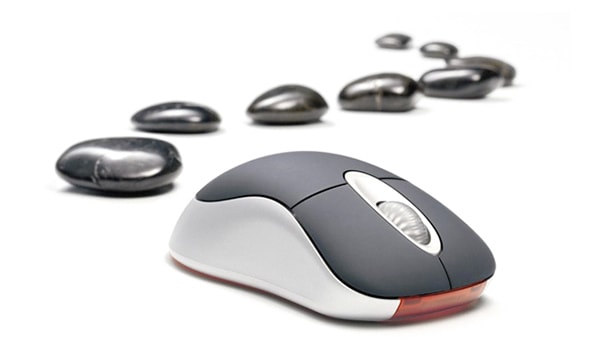 What do you like the most about problem-solving?
The more complex the problem is and the more global impact it has, the more interested I am, because it's the way you pay yourself. It's a way you look at yourself in the mirror at the end of the day and know that you're using your time, talent, enthusiasm and energy on something that'll have a positive impact.
When I look at my children I feel I'm a better person because I can inspire them. I can educate them in a way in which they'll have that same way of thinking to generate a positive impact. It's not only about oneself or just thinking about the economic part to which you have access. It's about leaving a positive footprint within the most finite thing we have, the most valuable resource we have: the time we are alive on this planet.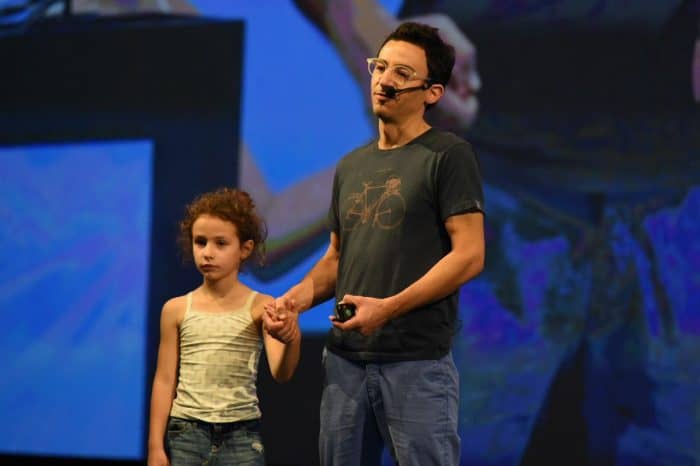 What do you enjoy the most about designing experiences?
Designing a transformational experience is a tremendously powerful tool, and design is a way to be able to manage the senses to generate an experience that has a powerful impact on people. It's about making it better always and thinking about sustainable, inclusive and long-term development.
It's not about thinking on the benefits that I'll obtain, but thinking about what the planet will be like for my children, my grandchildren and all the society that comes after me.
Stiven Kerestegian visited San José this week to speak about design and innovation at Memorias del Futuro, a series of conferences produced by Barrio and held at the Steinvorth building in downtown San José. 
Our "Weekend Arts Spotlight" presents Sunday interviews with artists who are from, working in, or inspired by Costa Rica, ranging from writers and actors to dancers and musicians. Do you know of an artist we should consider, whether a long-time favorite or an up-and-comer? Email us at kstanley@ticotimes.net.