Today is International Women's Day, a day on which we call for respect for women's rights and celebrate women's continual efforts to improve our world.
At a time when our bodies are still seen, far too often, as a sexual object that belongs to others, we must rise to create the equal society we desire: a society in which men, women and LGBTQI people are treated as equals in the workplace and beyond.
During the past year, The Tico Times has interviewed women leaders of various nationalities and professions who never cease to stop working to create a better society. On this Women's Day, we take a look back at just a few of these women – and their secret superpowers.
Cynthia Castro – psychologist fighting for gender equality
Castro, 31, is a Costa Rican psychologist who has devoted herself to the struggle for gender inequality by reducing gender gaps in politics, economic factors, education, and health. Her secret power: defying the established stereotypes by presenting Pope Francis in 2014 a document about gender inequality from behalf of the World Economic Forum.
See also: Cynthia Castro: the Costa Rican psychologist fighting for global gender equality
"…If we know that women distribute wealth better and solve social exclusion problems better, then how are we going to achieve that from an institution where only men have the power to represent God? … From those international and national institutions… that's where you teach girls that they can aspire to those positions. We cannot be what we don't see."

(Courtesy of Cynthia Castro)
Alicia Avilés – leader and inspirer from La Carpio
Avilés, 51, is a Nicaraguan leader and inspirer who immigrated to Costa Rica from Nicaragua twenty years ago in search of a better life. In 2011, along with Maris Stella Fernández, she founded the Integrated System of Art Education for Social Inclusion (SIFAIS) in the shantytown of La Carpio. Her secret power: inspire an entire community to create a cultural rebellion for the improvement of Costa Rica.
See also: Meet Alicia Avilés, the perseverant immigrant leader of La Carpio's cultural growth
"Citizens have to take responsibility for their actions. The fact that they live in an illegal slum doesn't mean that they can do whatever they like. You've got to respect the norms and laws that our country has and give our best as the citizens that we are."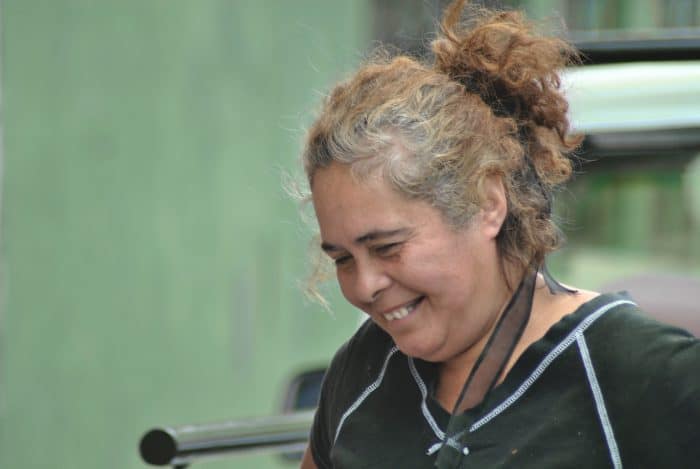 Maris Stella Fernández – activist and communicator
Fernández, 52, is a Costa Rican activist and communicator who sees no impossibilities in life, and is the president of SIFAIS, the organization she created with Alicia Avilés in 2011. Her secret power: helping others without expecting something in exchange.
See also: Rebuilding the community of La Carpio through cultural education
"…What makes people happy is not having material things, beauty or power: it's being able to serve others. When you see so many people in need, you're not uncomfortable with providing others with [what they need]."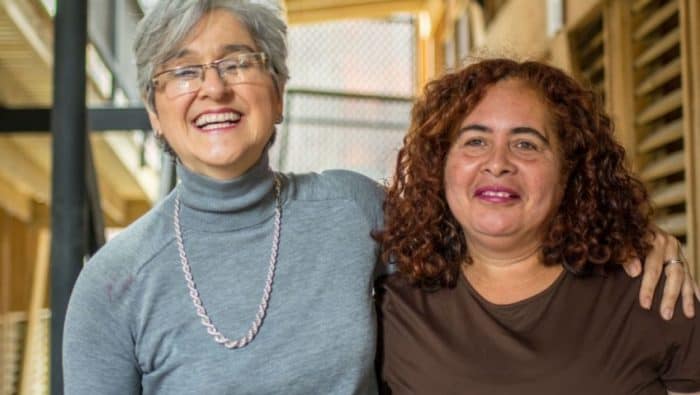 Gloriana Villalobos – soccer player
Villalobos, 17, is Costa Rican soccer player whose passion led her to play for the Saprissa club when she was twelve and the Costa Rican Women's National Soccer Team at the age of fifteen. Her discipline has driven her to astonishing heights. Her secret power: defying stereotypes through passion and discipline by playing a sport that's "only for men."
See also: Rising soccer star Gloriana Villalobos: 'Boys don't like it when a girl is better'
"Boys don't like it when a girl is better than they are. I had to struggle a lot with that, because in more than one match there were boys who would pull my hair, kick me and call me things. That helps you to build character."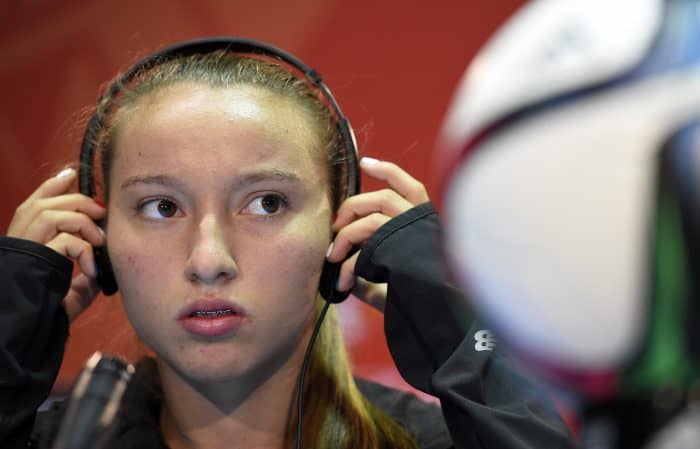 Ximena Esquivel – designer and entrepreneur
Esquivel, 27, is a Costa Rican jewelry designer and entrepreneur who created her own jewelry brand about five years ago and last year opened her own store. The passion for semiprecious stones and creation of unique silver jewels enabled her to become her own boss. Her secret power: pushing her limits to create a unique jewelery line inspired by nature.
See also: 5 questions for a Costa Rican jewelry designer – 'Nature is my inspiration'
"With jewelry… you imagine something and everything is possible. You begin by envisioning an idea creatively, and then you create the physical version of it."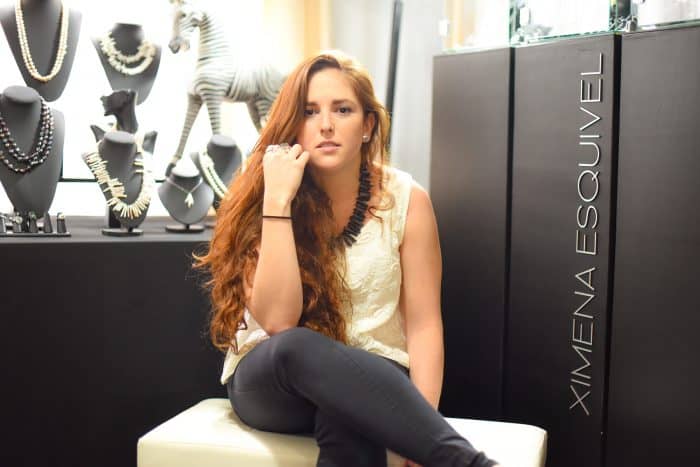 Stephanie Chaves – artist and activist
Chaves, 26, is a Costa Rican artist and activist whose vibrant work addresses sexual education, sexual harassment, abortion, violence, and sexual diversity. Chaves's vibrant spirit and continual fight for the recognition of women's human rights have taken her to various art exhibitions around the world. Her secret power: openly addressing taboo topics through simple, colorful, graphic language.
See also: 5 questions for Costa Rican illustrator Stephanie Chaves
"I wanted to teach about sexuality, eroticism, human rights and sexual diversity. When you allow yourself to constantly see the penis, vaginas, vulvas, breasts and the buttocks on a graphic and visual level, you'll not only begin to accept it, but you'll also begin to speak about it as something normal and as a human need."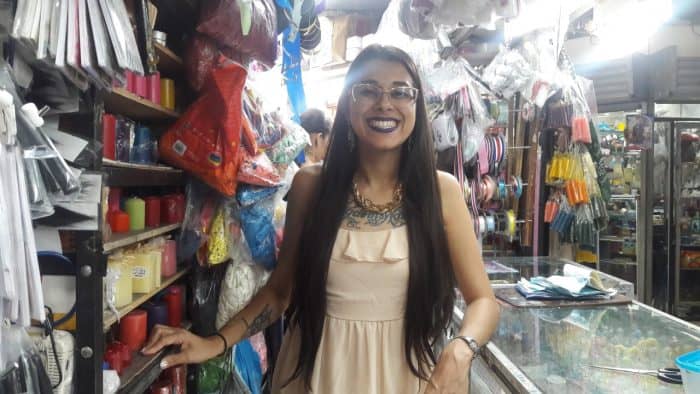 Mariana Santos – journalist
Santos, 34, is a Portuguese journalist who seeks to empower women in digital journalism. In 2013 she created Chicas Poderosas, starting in Costa Rica but quickly spreading throughout Latin America and the world, with the purpose of allowing women to tell their stories online with cutting-edge digital tools. Her secret power: gathering large groups of people with the mission of creating quality investigative journalism.
See also: A message to women: 'Don't be the one clipping your own wings'
"Don't be the one clipping your own wings. Allow yourself to change your own chips. There's never been a better time to be an investigative journalist, a digital journalist, a community journalist. It's essential."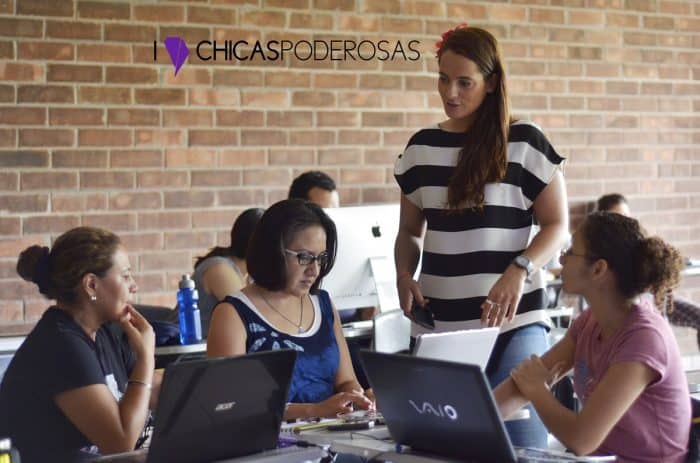 Today we celebrate those who have fought, are fighting and will fight for equality. For all of the women out there in the world, we must rise up together along with men to create a better society. We're on a long road to achieve gender equality, and that's why we mustn't give up on the fight.