Throughout history, gender inequality has been an elusive dream for many societies. Cynthia Castro, 31, is an empowered Costa Rica woman who has devoted herself to fighting against this inequality by reducing gender gaps in politics, economic factors, education, and health; defying stereotypes; and providing businesses with strategies to integrate more women into the workforce.
Castro obtained an undergraduate degree in Psychology at the University of Costa Rica (UCR) and is currently working on her master's in Human Development at FLACSO University in Argentina. During the past five years she has been part of the World Economic Forum's (WEF) Global Shapers program, which in 2014 resulted a meeting with Pope Francis and Vatican representatives; Castro discussed ways to overcome social and economic exclusion, and she delivered a document to the Pope with conclusions regarding gender equality.
Castro now works as the social development director at Reinventing Business for All (RBA) and serves on the Costa Rican government's Social Innovation Board. This year she was chosen as one of the fifty speakers at the WEF's Annual Meeting in Davos-Klosters, Switzerland, which kicks off today and runs through Jan. 20. There, she'll speak about the current certification that the National Women's Institute (INAMU) has developed to address the gender gaps within organizations and businesses. Costa Rica is the first country in Central America to be addressing this issue in this manner.
The Tico Times spoke with Castro via Skykpe about the current issues that Costa Rica is facing regarding gender inequality. Excerpts follow.
How is gender inequality being quantified in Costa Rica?
There's a report by the WEF called the Gender Gap Report that's published every year. Costa Rica is doing very well in education: many women have access to education, and in recent years more women have been graduating from universities. However, we're not doing well on the employment and economic integration of women. Even though there are more women with degrees, there's a greater unemployment rate with women – and with political participation, we regressed. During the last elections the number of women in the Legislative Assembly decreased.
We do have maternity leave of 16 weeks. The International Labour Organization (ILO) recommends 18 weeks. We're not there yet and there's no legislation for paternity leave, so gender equality is not being promoted. Currently, Costa Rica is ranked 32nd out of 144 countries regarding gender equality.
Which are the biggest challenges that Costa Rica faces in this area?
The economic incorporation of women. Many women still have work as informal laborers. The wage gaps that exist between men and women with the same job and degrees are another issue. Women are more likely to be unemployed, and there's an unequal division of housework. Due to this, women have to work a double shift [one at work and one at home]. According to a survey carried out in 2011 that measured the time spent on housework by women and men in Costa Rica, women are investing 37 weekly hours and men are investing between 15 and 17 weekly hours. This doesn't allow women to grow within the professional environment.
In order to change this we must transform the culture in a big way. In our legislation, the family code for the marriage certificate says that the man must be the provider and be responsible for the home, so we're still promoting traditional roles, as a culture and within our public policies. This has consequences for both men and women… because it does not allow gaps [either women or men] to pursue roles other than the traditional ones.
When we have an education system where the teachers have not been sensitized about gender, and mass media do not manage these gender topics, what they're doing is replicating and reinforcing the traditional stereotypes about existing roles instead of changing the culture and education.
Regarding the education system and mass media, how could this conception be changed?
The curricula for those studying communication and education should include gender courses. Sources of education and communication are the entities that form our culture, besides what you learn from your family, and today, neither communication nor education professionals receive courses that allow them to obtain the knowledge with which they can address the topic in an adequate manner.
A study carried out by the Central American Gender and Media Observatory (GEMA) shows that media Costa Rica portray men as economic, financial and political experts. Women continue to appear as experts on traditional topics such as beauty, fashion, the home and caretaking.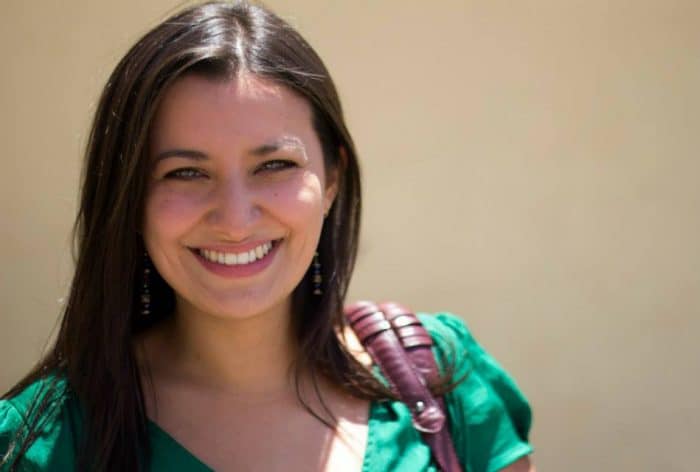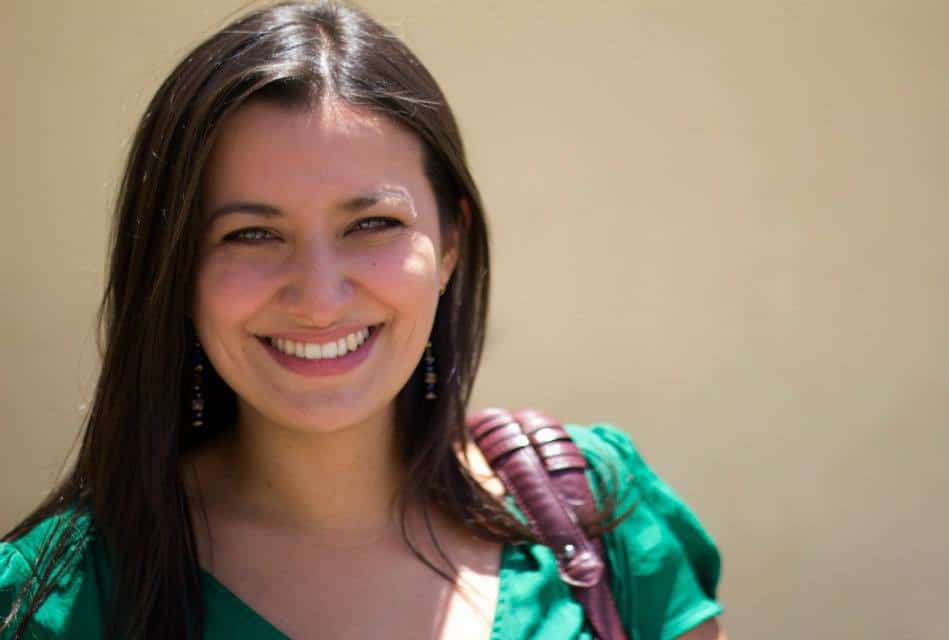 What changes do you expect to see in Costa Rica?
With the certification process on gender equality in businesses and organizations, we hope that these entities take action rather than waiting for legislation to make it a requirement. Businesses are creating their own politics on paternity leave. Travel Excellence is one of the first businesses to work on this. They have given paternity leave of two or four weeks to spend with their children.
We're also working on the gender wage gap so that the businesses create wage bands to avoid a gender bias when assigning a wage. With all of this we want promote gender equality in business.
According to the World Bank, women reinvest 90 percent of their income in education, health, family and the community. Men, however, tend to reinvest between 30 and 40 percenet of their income. Women should be given economic power to reduce social gaps in order to distribute wealth. The current problem is that 70 percent of the world's poverty is affecting women.
How is Costa Rica acting positively to address these issues?
The INAMU is working hard on topics such as violence and gender equality incorporation, both in the public and private sector. In the public sector they're working with municipalities so that they obtain the certification. NGOs are supporting women to ascend towards [leadership roles]. Business chambers also have programs to support women entrepreneurs, and some banks and universities are also incorporating the topic.
However, there's a lot that must be done. The WEF study shows that on a global level, we need 118 years to reach complete gender equality. In Costa Rica we often forget that women got the right to vote in 1949. It has not been so long since that happened.
One of the things I discussed with the Vatican was that if we know that women distribute wealth better and solve social exclusion problems better, then how are we going to achieve that from an institution where only men have the power to represent God? At the beginning they didn't like that, but then they did listen to what I had to say. If we don't equality in the power symbols for men and women, the culture won't change.
From those international and national institutions… that's where you teach girls that they can aspire to those positions. We cannot be what we don't see. That's why we need symbols, and if we don't have women in those jobs it's very difficult to reach that.
What are Costa Rica's most persistent stereotypes?
The man must be the provider, the strong man who fears nothing, who doesn't cry, who doesn't speak about his emotions and can only speak from anger. It's the man who has to demonstrate his manliness with his sexual achievements. It's the man who's protective and has the responsibility of protecting others. Men's concept of success is completely linked to the economic power and work.
As for women, a successful woman is one who gets married, has children and completely dedicates herself to family and caring for others. There's also the stereotype that all women should want to become mothers. It's seen as mandatory and not a decision. There's also the stereotype of women valued for their physical aspect rather than their intellectual capacity, or their success in other environments. We also know of women used as sexual objects and being commercialized.
We also learn that gender is something learned from our culture. It's not something natural or biological. When we're able to recognize that, we become flexible in order to understand that there's not only one gender: there are many genders and different forms of femininity and masculinity. There are transgender people, and that teaches us that men and women are capable of liking people with other sexual identities rather than the only ones established by society.
When we're able to recognize diversity and our own freedom to choose who we want to be, we become more tolerant and empathetic towards others. Working on the topic of gender equality is directly related to working with LGBTI people's human rights.
Who are Costa Rica's empowered women?
We've got very valuable women. There's Alicia Chong who's at the Massachusetts in the United States developing a bra that measures women's heartbeats to prevent heart attacks. We've also got Christiana Figueres who led the United Nation's process at the COP21 regarding climate change. Melania Guerra has been working in Antarctica studying the effect of climate change on glaciers. We've got impressive women who have broken the barriers that still exist in our country.