It's a beautiful, warm morning at the Mercado Central in downtown San José. The characteristic noisy environment of the city market is infused with a delicious coffee smell, and Costa Rican illustrator Stephanie Chaves is talking quite happily about her lively and colorful art.
This vibrancy has accompanied Chaves throughout her life. Her parents have always worked at the Mercado Central, and she was raised within this energetic and noisy ambiance. Her love for both the arts and for San José bear the direct influence of her parents. Within her works she has constantly implemented these passions through the use of a bright color palette combined with thick black lines and dots.
Chaves, 26, discovered her talent as an artist at the age of five.
"I think I owe everything to a novice. I had made a drawing and she noticed I had potential [as an artist], so she told my mother to take me to art classes. From then on I went to art classes and workshops at La Casa del Artista, the Calderón Guardia Museum and other places," Chaves remembered.
She went on to study graphic design at the University of Costa Rica (UCR) and began her career as an illustrator with an ambitious project focused on sexual education. Chaves is the first erotic illustrator in Costa Rica and has participated in various art exhibits in Spain, El Salvador, Peru, Chile, Bolivia, Mexico and Italy. She has also collaborated with businesses such as Nature Air – her illustratoin based on regional flora and fauna can be seen on one of the company's planes – and Cosechas, as well as painting a mural in San José near the Legislative Assembly.
The Tico Times sat down and spoke with Chaves about her social concerns represented through colors and vibrant illustrations. Excerpts follow.
How do you choose your color palette?
Graduating from graphic design at the UCR gave me a lot of the bases I now have. I learned how to create the color palette, the color scheme, textures, tension and rhythm in a composition. That helped me to do it now in an intuitive manner. Now I don't think about it and it just flows.
The color palette is a constant experimentation for each new piece. I do it based on what I'm feeling in the moment… [although] since I started studying, people always said that when I'd graduate they would know it was my work because of the colors.
For me, colors are life… What I want with colors is to capture people's attention so that they're more open to the concept of sexual education.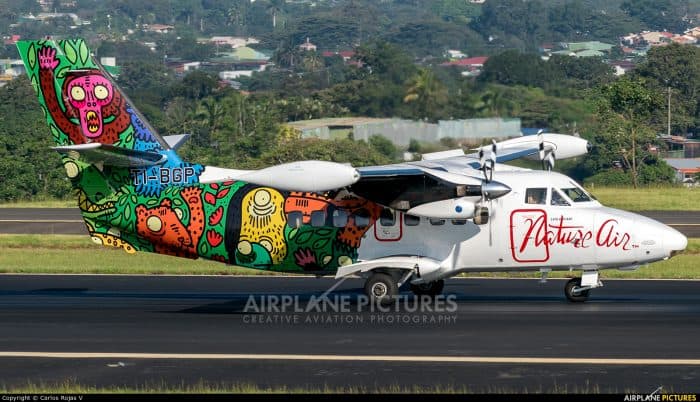 What is your creative process?
My process is very influenced by my context. I can't keep aside or avoid being influenced by it. Right now we might be speaking about something super fun and I'll need to illustrate it or, maybe, I'll hear something ironic.
There other times when I get angry about something and I want people to notice that that action is wrong. These past few days I've been working on a calligraphic line for shirts with the message: "No more hatred between women." I've got to tell people about it because it really makes me angry and people are used to seeing women as docile and calm. You simply can't go down the streets pointing out people and mocking them… Other women mock me, I get angry, I don't want this to happen and then I conceptualize it.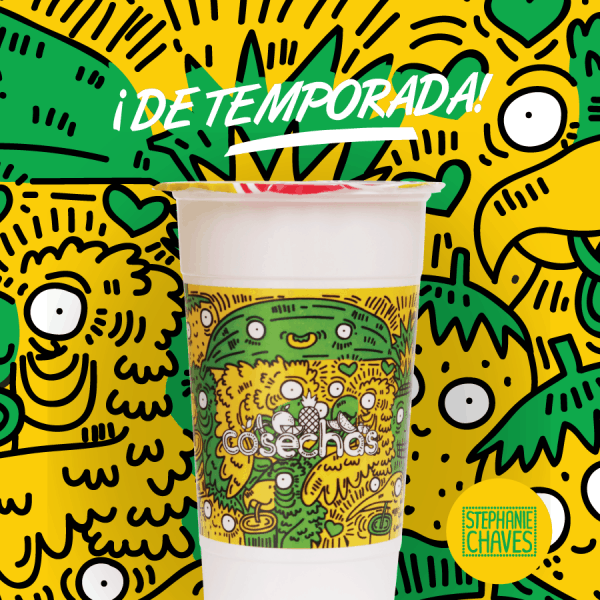 What is your research process when you choose a topic for a piece? 
If it's a topic I know a lot about I research on the internet, check out books from the UCR and get really acquainted with the subject. For example, with abortion I haven't done any illustrations yet because I've got to do much more research.
If there's an earthquake and you see that everything is falling, you'd get the children out first because they're people and you wouldn't want them to die. However, if the same thing happened and there are in vitro fertilization test tube babies, would people [rescue them]? No. No one would say, "Save the in vitro fertilization test tube babies!" Why is it that when a fertilized embryo is inside a woman's body it's considered abortion and murder, but when it's in vitro fertilization no one cares about it? I find it fascinating to research this because you've got to expand your panorama. You've got to read in favor and against the cause from reliable sources.
Why did you choose sexual education as your main topic?
Sometimes I say it's because of my parents and the church. I was really never taught about these things, but then I realized that it's because nothing very strongly related with this has ever happened to me. I was never abused or assaulted. I feel I can speak on behalf of those who have suffered, and it really makes me angry that these things happen. It makes me angry that they've suffered and can't speak about it because they feel helpless. It's not fair. I feel no one is addressing this and someone should do it.
I always felt this necessity to educate about sexuality. It was a task that was easy for me to do and I love doing it. I've also got the humor you need to address this topic. Men sometimes tell me that I'm weird for addressing it, and ask me why I do it. I then ask them if they'd like for people to whisper in their ear that they have a nice ass… Their reaction is the same as mine: they get scared.
I also used graphic design to educate rather than to sell. I wanted to teach about sexuality, eroticism, human rights and sexual diversity. When you allow yourself to constantly see the penis, vaginas, vulvas, breasts and the buttocks on a graphic and visual level, you'll not only begin to accept it, but you'll also begin to speak about it as something normal and as a human need.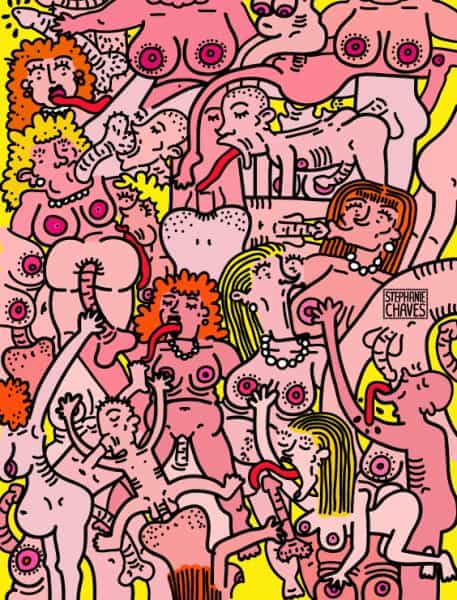 How do you think that your art can cause an impact on the country and the world?
I believe that artists, illustrators and graphic designers have the advantage that an image is something instantaneous. It can reach any part of the world within seconds. In an ideal world, I'd like all artists to identify with some social cause and create a project whose main purpose is to educate people, whether it is transgenics, indigenous peoples, teaching people about the Bribri language or speaking about gender wage gaps… there are many things that can be spoken about.
Images are very powerful. If all those of us who create visual art used it to educate, the social burden would be lessened for all of us. Images can create great changes, but it's all up to you.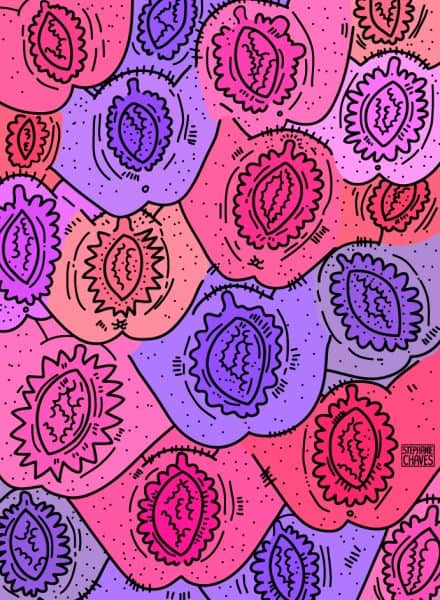 Our "Weekend Arts Spotlight" presents Sunday interviews with artists who are from, working in, or inspired by Costa Rica, ranging from writers and actors to dancers and musicians. Do you know of an artist we should consider, whether a long-time favorite or an up-and-comer? Email us at kstanley@ticotimes.net.