A few months after competing in his second Olympic Games, Costa Rican triathlete Leonardo Chacón put on a gutsy performance at the Xterra World Championship in Maui, Hawaii. The 32-year-old from Liberia finished sixth in the men's category Sunday with a total time of 2 hours 57 minutes and 14 seconds.
The Xterra World Championship – a triathlon for qualified participants only that combines swimming, cycling, and trail running – hosted more than 800 athletes from around the world.
Identifying itself as the "world's premier off-road triathlon," the grueling race leads participants through 20 miles of mountain biking and another 6.5 miles of trail running through Maui.
The race seems to have taken its toll on Chacón, who posted a Facebook photo of himself clearly exhausted after the race Sunday.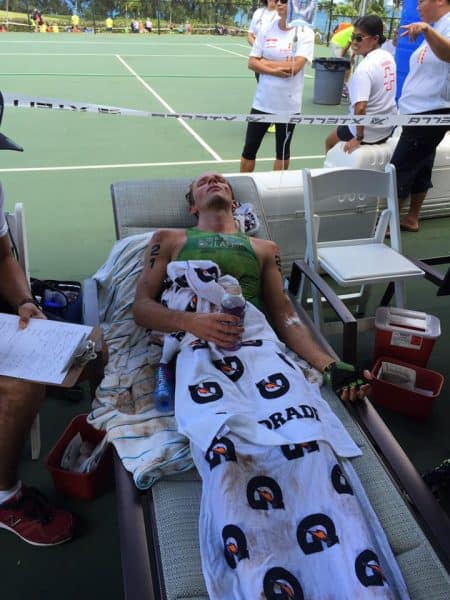 "I gave everything I had," he wrote in the Facebook post. "The rains here in Maui made the bike route one of the most brutal ones that I've ever done. I fell seven times and was dehydrated but I couldn't take myself out of the race. Far from excusing myself, I'm taking this as a learning experience and will look to keep getting better."
Chacón's hard-fought finish earned him a $1,500 prize. In 2012, Chacón finished fourth in the Xterra World Championship in Maui, according to the Costa Rican Olympic Committee.
The next few weeks won't provide much recovery time for the triathlete, who is expected to compete in the famous Ruta de Los Conquistadores mountain bike race here in Costa Rica. The multi-day race begins Nov. 3 in Jacó before concluding in Limón two days later.
The winners of the 2016 Xterra World Championship were Mexico's Mauricio Méndez (men's) and Bermuda's Flora Duffy (women's).