LEÓN, Nicaragua – Nicaragua's iconic stratovolcano Momotombo seems to have taken a break from the hundreds of explosions it unleashed in recent weeks after remaining quiet for over a century.
While life seems to be back to relative normality for residents near the volcano, located about 100 kilometers northwest of Managua on the other side of Lake Managua (also known as Lago Xolotlán), scientists remain vigilant and continue studying its activity, which this week included the glowing of possible lava in Momotombo's crater.
The Tico Times visited Momotombo at the height of the recent explosions, from Feb. 29 to March 1. We encountered no security restrictions at the perimeter and were able to bring back the photos you see below.
We arrived at the village of Papalonal, about three hours by car from the capital, and 15 km northeast of Momotombo. Here locals said they were adapting to what then were daily eruptions. Few said they were afraid of living in the volcano's shadow, but they did admit to jitters when the ground begins to shake ahead of explosions.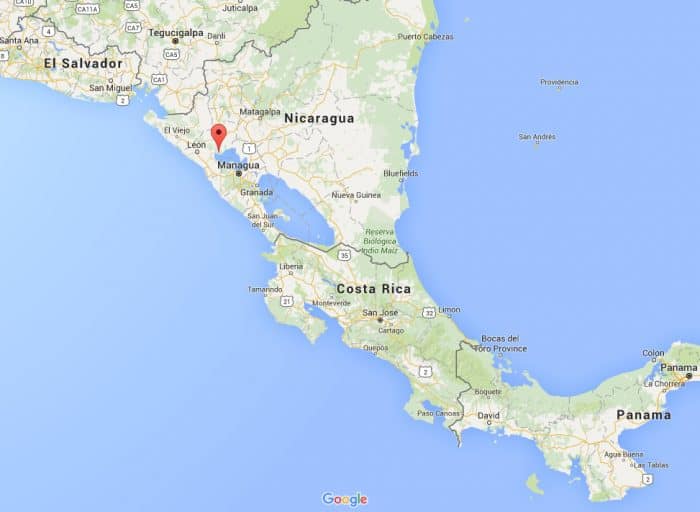 We got there on Feb. 29, a couple of hours after a series of eruptions occurred, starting at 6 a.m. We were able to catch a glimpse of this activity over the next few days, and witnessed nature's powerful volcanic and seismic behavior in this region of the world.
Ash columns driven by incandescent bursts lifted more than half a kilometer in the sky. That would happen three more times within just a half hour, and 27 similar eruptions had been reported since Dec. 5, 2015.
Accompanying us were a Nicaraguan park ranger and Costa Rican volcanologist Gino González. After a two-hour walk, we arrived near recent lava flows, marked by large, sharp rocks that made hiking difficult. Some areas obviously were extremely hot.
According to González, much of the material around us was considered geologically young, and consisted of lava that upon cooling turned into jagged rock.
Keep an eye on Momotombo, which means "Big Boiling Summit," because chances are there's more to come.