SANTA CATARINA PINULA, Guatemala – At least 131 people were killed in mudslides that smashed into a village outside Guatemala City, officials said Sunday, three days after the disaster struck the Central American nation.
"Unfortunately, a new count shows that there are 131 confirmed dead and recovered," and still about 300 people missing and unaccounted for, said volunteer fire brigade spokesman Julio Sánchez.
He told reporters that several young children, including newborn babies, were among the dead in Santa Catarina Pinula.
On Thursday night, following heavy rain, waterlogged earth and debris tore through the village of El Cambray II, in the municipality of Santa Catarina Pinula, destroying or damaging at least 125 homes.
Relatives of the missing checked in at a makeshift morgue set up next to the buried homes.
Municipal authorities had urged the community, about 15 kilometers (10 miles) east of the capital Guatemala City, to relocate several times, most recently in November of last year. But many families have refused, saying that they have nowhere to go.
"We can't live here any more," Carlos Hernández, an electrician who survived the landslide, lamented as he stepped between rescuers with his few remaining belongings on his shoulder.
Late Sunday, rescue workers had to suspend their work when rain resumed, making things too dangerous to continue before Monday. The bad news came as, with every passing hour, hopes for finding survivors fade a bit further.
The best hope for rescuing victims in landslides, cave-ins and earthquakes is within 72 hours of the tragedy. That critical window lapsed at 0400 GMT Monday.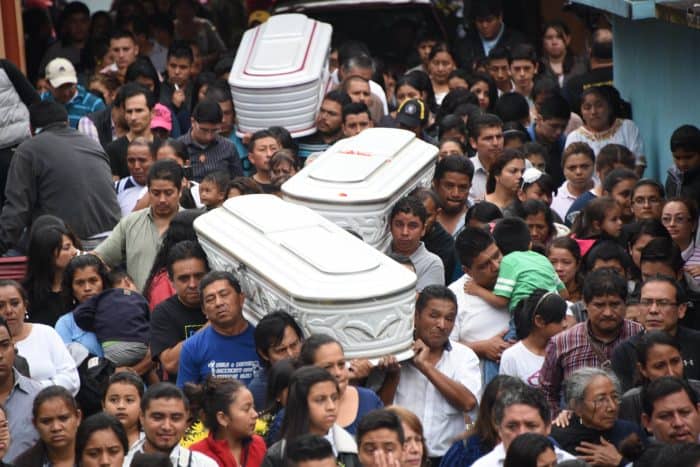 'There was nothing'
The destruction was sudden and decisive.
"I went on an errand for my mother and when I returned there was nothing," said Carlos Ac, 17. He was still waiting for word about his missing mother and seven siblings.
In gray denim trousers and a black coat — now the only clothes he has — Ac said his family had come from the city of Quetzaltenango, approximately 200 kilometers to the west of the capital, to sell tortillas.
Alex López, 44, called his ex-wife and daughters as soon as he heard of the landslide. "It rang. But there was no answer," he told AFP.
Desperate families have reported receiving text messages from people they believed to still be trapped.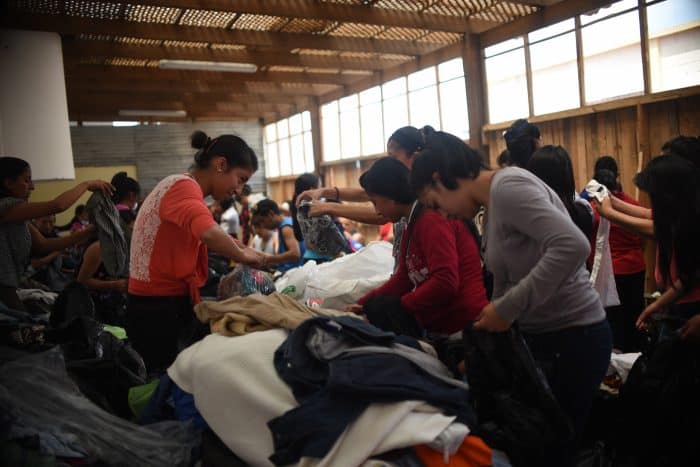 Officials said the impact of the heavy rain was exacerbated by a nearby river, and that municipal authorities had recommended the community relocate last year.
Eight people had already died in previous weather-related events tied to Guatemala's rainy season, which lasts from May to November, according to government data.
Last year's rainy season was tied to 29 deaths and damage to more than 9,000 homes.
More than 53 percent Guatemala's population of 16 million lives in poverty. And the scars from a 36-year civil war that ended in 1996 are still fresh.
Besides grinding poverty and corruption, Guatemalans endure horrific crime rates and powerful, vicious street gangs blamed for giving their country one of the world's highest murder rates.