NEW YORK – Macy's became the latest company to sever ties with a defiant Donald Trump on Wednesday, saying it would end the Trump clothing line following the mogul's controversial remarks about Mexican immigrants.
The move comes on the heels of announcements by Univision and NBC to cut relations with Trump after the voluble billionaire offended many Latinos during his speech announcing his presidential campaign in June.
"Macy's is a company that stands for diversity and inclusion," the department store said. "We have no tolerance for discrimination in any form.
"In light of statements made by Donald Trump, which are inconsistent with Macy's values, we have decided to discontinue our business relationship with Mr. Trump and will phase out the Trump menswear collection, which has been sold at Macy's since 2004."
Trump, 69, identifies as a Republican and has supported Republican candidates in the past. But in his speech he did not explicitly say if he was running for the party's nomination or as an independent.
"When Mexico sends its people, they're not sending their best," Trump said June 16.
He added: "They're sending people that have lots of problems, and they're bringing those problems with us. They're bringing drugs. They're bringing crime. They're rapists. And some, I assume, are good people."
Latino advocates lambasted Trump's comments as irresponsible and bigoted.
An online petition from the progressive group MoveOn had called on Macy's to "Dump Trump" for his "unpleasant, nasty, and despicable behavior." The petition has drawn more than 730,000 signatures.
The Macy's Trump line includes cufflinks and money clips, in addition to pinstripe suits and French Cuff shirts. Macy's website lists 88 items under the line, most of which were on sale Wednesday.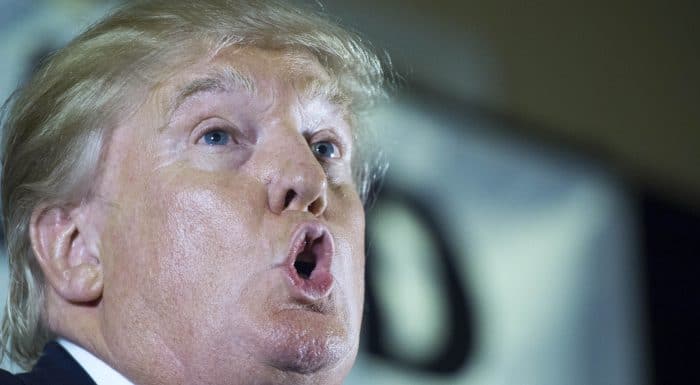 Trump defiant
Trump, who has stood by his statements on Mexican immigrants, accused his former business partners of pandering to special interests.
"I have decided to terminate my relationship with Macy's because of the pressure being put on them by outside sources," Trump said.
"Both Macy's and NBC totally caved at the first sight of potential difficulty with special interest groups who are nothing more than professional agitators, who are not looking out for the people they purport to represent, but only for themselves."
Trump also said he was "never satisfied" with the Macy's deal because the shirts and ties are made in China.
"Should I start a new product line somewhere in the future, I would insist that they are made in America," he said.
The stampede away from Trump has called into question the Miss USA and Miss Universe pageants, which are co-owned by the tycoon.
The rapper Flo Rida and Natalie La Rose, the Dutch-born singer and dancer who often collaborates with him, have dropped plans to perform at the Miss USA pageant scheduled on July 12 in Baton Rouge, Louisiana, a representative for the artists said Wednesday.
The scheduled co-hosts of the pageant — Cheryl Burke, who is best known for the show "Dancing with the Stars," and television journalist Thomas Roberts — have also quit.
On Tuesday, Bogotá canceled its candidacy to host the Miss Universe show and Mexico withdrew from the contest, which is popular in Latin America.
Miss Mexico, Wendolly Esparza — a brunette who studied journalism in the United States — said that when she felt that going to Miss Universe would "affect my values and the values of Mexicans, the best decision was not to participate."
"The biggest crown for Mexico is its dignity," she told Radio Formula.
Univision, the top Spanish-language network in the United States, earlier said it would not broadcast Miss USA or Miss Universe.