When you hear the name "Cirque du Soleil," you probably don't think "funeral." But that is exactly what "Corteo" is about – a funeral. Except that this funeral is for a clown. And the clown is somehow able to watch his own last rites. And it takes place in a carnival tent. And there are lots and lots of acrobats.
What does that look like? You'll have to see the show, which arrived in Alajuela last weekend and plays through Feb. 8.
The Montreal-based theater company has produced 19 different shows, and each production loosely tells a story through dance, slapstick, multimedia effects, and superhuman gymnastics. Founded in 1984, Cirque du Soleil is one of the most successful theatrical franchises of all time. The name is a permanent fixture in Las Vegas and its touring companies travel all over the world – and now its latest production has arrived in Costa Rica.
"Corteo" is an Italian word that means "procession," in this case a reference to funeral marches, but the avant-garde nature of Cirque du Soleil remains decidedly French. Take the show's politely erotic, gravity-defying "chandelier" sequence:
Known locally as "Circo del Sol," this company is no stranger to Costa Rica: The Cirque performed its show "Varekai" here in 2013. "Corteo" has earned mixed reviews in various countries, yet the show broke the record for most-attended Cirque production in Montreal. Tickets aren't cheap, but the spectacle is world-renowned; the talent of Cirque performers can't be overstated. See whether the clown gets a last laugh.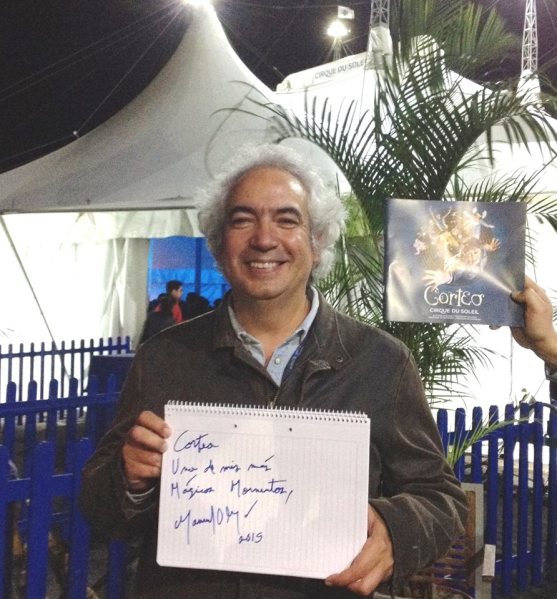 "Cirque du Soleil: Corteo" continues through Feb. 8 at Hacienda Espinal, Alajuela. Tue.-Fri., 8 p.m.; Sat., 4 & 8 p.m.; Sun., 12 & 4 p.m. 38,000-140,000 ($74-280). Info: eTicket.