Related: Will Cuba rejoin the IMF?
One of the first things the State Department would like to do when diplomatic relations are reestablished with Cuba is to renovate the once and future U.S. Embassy building — a six-story, 1950s-era structure on the Havana waterfront that is in desperate need of a new roof.
That will be the easy part of U.S.-Cuba normalization talks scheduled to begin Jan. 21, barely a month after President Barack Obama's surprise announcement of renewed diplomatic ties.
Administration officials are fairly clear about what they want the talks to achieve, including agreement to increase the number of U.S. diplomats allowed in Cuba, currently set at 51. Most of those are consular officials handling U.S. immigration and tourist visas for Cubans, which last year totaled more than 56,000.
The "normal" embassy that the administration has said it wants to establish in Havana would include officials attached to other departments beyond State, such as Commerce, Treasury, Justice and an intelligence contingent. Existing restrictions on official travel around the island would be eliminated, with reciprocal lifting of limits for Cuba's diplomats and other officials here, currently limited to 26.
New parameters for U.S. trade and other exchanges under the remaining embargo are expected to be published by the Treasury and Commerce departments as early as this coming week. They will focus heavily on the U.S. export of telecommunications equipment to Cuba, a part of the sanctions and supplementary laws that are more loosely constructed than other prohibitions.
But what Cuba wants out of normalization, beyond the reestablishment of its longtime embassy on 16th Street NW in Washington, is less clear. Although the 18 months of secret, Vatican-blessed talks eventually led to diplomatic agreement, many details must be worked out.
And even assuming the best of Cuban intentions, two significant factors could limit a bustling new relationship.
Recommended: Rodrigo Carreras, Costa Rica's envoy to Israel, gets ready for his next challenge: Cuba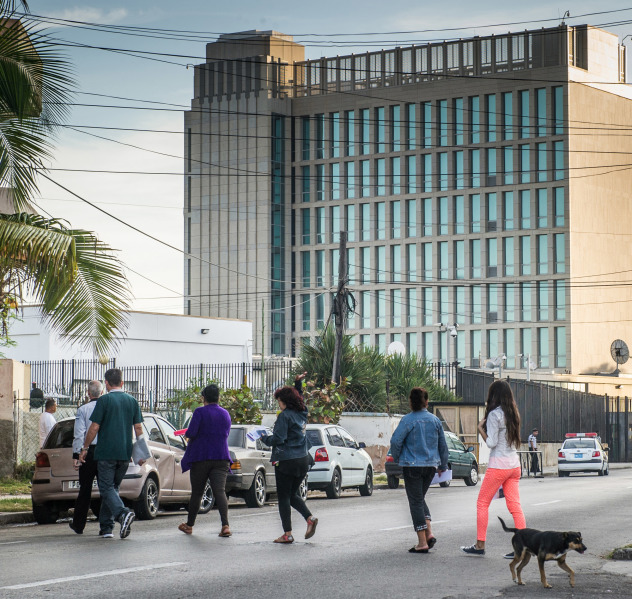 The wording of anti-Cuba legislation leaves substantial wiggle room for easing existing trade, travel and financial regulations. But the laws insist that full economic relations cannot be established until Cuba allows freedom of political and other expression and moves toward a democratically elected government, something the ruling Communist Party has shown no interest in.
U.S. offers to construct a modern telecommunications infrastructure could provide not only vastly improved Internet and cellphone capabilities for Cuban citizens but also a potential new revenue stream for the government. If Cuba decides not to avail itself of the opportunity, it will be largely because its communist leaders have decided they don't want their citizens to have more open contact with each other and the world.
The administration, which so far has little indication of what direction the Cuban government will move, will be looking for hints in the upcoming talks. At the same time, however, no matter how eager the U.S. government and companies are to trade with Cuba, the island has little to sell and little money to buy U.S. goods.
There is little manufacturing and its agricultural produce is unlikely to significantly break into a hemispheric market that is glutted with similar products or, as with sugar in the United States, heavily regulated to give the advantage to domestic players.
What Cuba does have is the makings of a strong service economy fueled by tourism and an exceptionally well-educated population. The question to which U.S. officials have few answers is whether the government is prepared to utilize those resources in ways that are bound to undercut its tight grip on the Cuban people and their access to the rest of the world.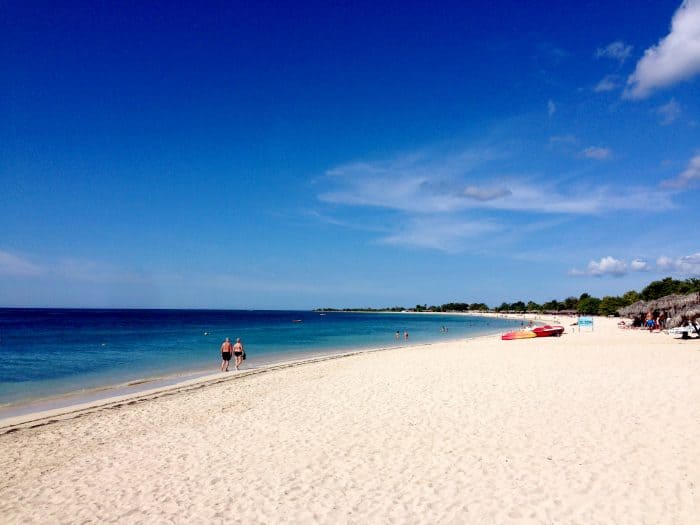 As Obama and other U.S. officials have said repeatedly since the opening was announced, they view normalization as a step-by-step process that will not be completed overnight. They have made clear that the goal of allowing more U.S. citizens, and more U.S. products, to travel to Cuba is to gradually pry open island society and politics. With more opportunities to talk directly to the Cuban government, officials have said, they will talk more about human rights and other problems they see.
Already, some U.S. lawmakers and interest groups have indicated they see problems with what Cuba has offered on the front end of the deal and want faster evidence of change on the island. In a letter sent to Obama on Thursday, the top Republican and Democratic members of the House Foreign Affairs Committee insisted that he publicly release the names and current status of 53 political prisoners Havana has pledged to release.
"We think you will agree that the United States-Cuba relationship cannot near its considerable potential until the fundamental human rights of the Cuban people are respected by their government," wrote Rep. Edward Royce, R-Calif., the committee chairman, and ranking member Rep. Eliot Engel, D-N.Y.
So far, the administration has resisted pressure to release the names, out of concern it would target specific detainees and irritate Havana. But officials were noticeably relieved when more than three dozen detainees had exited Cuban jails by Friday.
"I'm not going to confirm numbers or names at this point in time," State Department spokesman Jen Psaki said Friday. "But these releases are certainly consistent with the cases that we raised with the Cuban government."
© 2015, The Washington Post