WASHINGTON, D.C. – About 100 people, nearly a third of Costa Rica's small expatriate community in Israel, gathered Saturday at a kibbutz near Jerusalem in an emotional farewell party for their ambassador, Rodrigo X. Carreras.
The veteran diplomat, who's represented Costa Rica's interests in the Jewish state for most of the past 14 years, has been named the country's next ambassador to Cuba. By coincidence, the Foreign Ministry's Dec. 17 announcement came the same day U.S. President Barack Obama stunned the world with his declaration that Washington and Havana would restore diplomatic ties after more than half a century of hostilities.
"I was ambassador to Brazil during its transition from dictatorship to democracy. I was ambassador to Nicaragua during the Bolaños years," Carreras told The Tico Times Saturday by phone from Tel Aviv. "Life has given me the opportunity to be in interesting countries when interesting things were happening. And Cuba won't be an exception."
Carreras, 67, replaces Hubert Méndez as ambassador in Havana, but doesn't plan on relocating to the Caribbean until a replacement can be named for him in Israel. During this weekend's party, held at Kibbutz Harel, officials of the Jewish organization Keren Kayemet L'Israel presented him with a certificate of appreciation for promoting years of friendship between Costa Rica and Israel.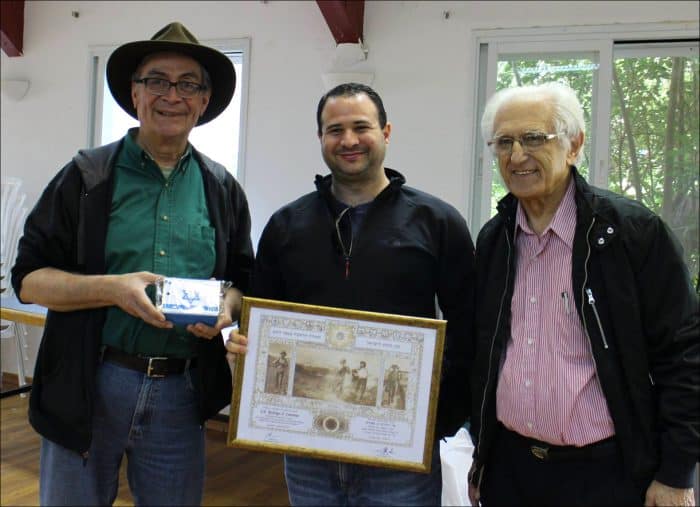 Ticos living in the Jewish state are especially fond of the ambassador, whose father, Benjamín Núñez, was considered one of Latin America's leading Catholic Zionists. In 1947, he cast the deciding vote at the United Nations General Assembly on the "partition plan" that led to the establishment of Israel. He later served as Costa Rica's ambassador to Israel, and in 1982, convinced then-President Luis Alberto Monge to move the embassy from Tel Aviv to Jerusalem.
"Having Don Rodrigo representing Costa Rica in Israel has been amazing," said Eddie Israelsky, 31, a software developer who was born and raised in San José but resettled in Tel Aviv three years ago. "He has an enthusiastic, fun and professional spirit which will be missed, and I'm sure he is the best choice to represent Costa Rica in Cuba. We wish him the best of luck."
Dayan Webb, a Costa Rican-born mother of three who manages international sales for a packaging company, first came to Israel in 2000. In September, she organized a party for local Ticos in honor of Costa Rica's 193rd anniversary of independence.
"Don Rodrigo has been a part of my life in Israel since I was a volunteer on Kibbutz Nachshon," she told us. "No matter where he goes, he is beloved for his humility and human qualities. I remember in 2001, when we went with his [late] wife Marta and my family to plant trees in a section of the Canada Forest dedicated to José Figueres Ferrer. Hearing him speak made me so proud to have a diplomat like him as my friend."
As Costa Rica's envoy to the Jewish state, Carreras didn't always enjoy smooth sailing. While serving as director of Costa Rica's diplomatic school, the Instituto del Servicio Exterior Manuel María de Peralta in San José, Óscar Arias returned as president. Soon after that, in 2006, he ordered Costa Rica's Embassy in Israel to be relocated from Jerusalem back to Tel Aviv, in a show of solidarity with the Palestinian cause. That left El Salvador as the world's only country that still had an embassy in Jerusalem.
"Personally, I was very sad, because it created confusion," Carreras recalled in a recent interview at the Costa Rican Embassy in Ramat Gan, a suburb of Tel Aviv. Nevertheless, he represented his country as ambassador while encouraging promoting Israeli investment in Costa Rica.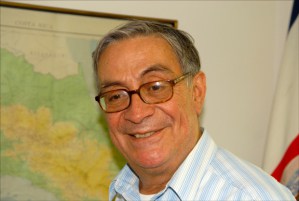 Earlier this year, during Israel's air and ground invasion of the Gaza Strip – launched in response to continuous rocket fire from Hamas militants – several leftist politicians in Costa Rica pressured the administration of Luis Guillermo Solís to recall Carreras, or to simply break off relations with Israel. Neither happened, though several other Latin American countries, including Brazil, Chile, Peru and El Salvador, did withdraw their ambassadors from Tel Aviv in protest.
The intricacies of Middle East politics have prepared Carreras well for his new assignment to a communist country in the Caribbean that, officially at least, has had nothing to do with the Jewish state for more than 40 years.
"Cuba broke relations with Israel in 1973 because of the Yom Kippur War," he said. "But even without diplomatic relations, there have always been Israeli tourists going to Cuba. Many of them also travel to Costa Rica. There's also a lot of Israeli investment in the Cuban citrus and construction industries. It's also very interesting to see Israeli and Cuban doctors struggling together against Ebola in Africa."
Carreras said he's been to the Caribbean island three times, including once as part of a government mission to sign a series of accords, even in the absence of official diplomatic relations, which were restored by Arias in 2009 after a 47-year rupture. Next month, when Carreras presents his credentials to Cuban President Raúl Castro, he'll be Costa Rica's fourth envoy in Havana since the restoration of those relations.
"I would have liked to be the first ambassador, but life turned out differently," said Carreras, noting that he has Cuban relatives in both Miami and Havana and that he's looking forward to his next assignment.
Asked how Costa Rica's relationship with Cuba might be affected as a result of Obama's announced relaxation of U.S. travel regulations or even a possible lifting of the 54-year-old embargo, Carreras said things probably wouldn't change all that much.
"We will continue the work we've been doing in pursuing development projects, tourism, economic and social objectives," the ambassador told us. "Costa Rica's foreign policy is not linked to that of the United States or any other country, though obviously we can take advantage of this new synergy."