TEL AVIV, Israel – Costa Rica abolished its army in 1948, the same year Israel declared independence. Sixty-six years later, Costa Rica remains one of the few countries without a standing military, while Israel – whose invasion of Gaza this summer following repeated Hamas rocket attacks drew angry reactions from across Latin America – ranks as one of the world's most militarized societies.
Even so, Israel and Costa Rica have much in common and are working hard to repair the warm bilateral ties that existed until 2006, when then-President Óscar Arias announced he'd relocate his country's embassy in Israel from Jerusalem to Tel Aviv in a show of solidarity with Palestine. The move – which Arias said would "rectify an historic error" – left El Salvador as the world's only country with an embassy in Jerusalem.
"Personally, I was very sad, because it created confusion," recalled Rodrigo X. Carreras, Costa Rica's veteran ambassador to Israel.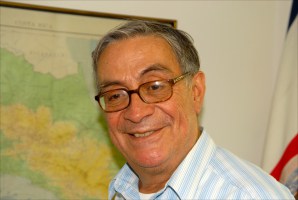 "In fact, I have not read anything that says West Jerusalem is not the capital of Israel," Carreras told The Tico Times, noting that the capital of any future Palestinian state would comprise only the city's eastern half. "All ambassadors – including the Egyptians and Jordanians – present our credentials in Jerusalem. On Rosh Hashana [the New Year, which Jews celebrated on Sept. 25], we went to the official residence, in Jerusalem, to greet President Reuven Rivlin. And at his swearing-in last July, all the ambassadors went to the Knesset, in Jerusalem."
The only major Israeli government entity not located in Jerusalem is the Ministry of Defense in Tel Aviv, he said, "but we don't have anything to do with them because we don't have an army."
Carreras, 67, was interviewed at his sixth-floor embassy in Ramat Gan, a bustling suburb of Tel Aviv. On the wall of his tiny, sparsely furnished office is an official map of Costa Rica, a black-and-white photo of the ancient Roman fortress at Masada, and a painting of Jerusalem's "Kotel" or Western Wall – the holiest site in the world for Jews.
When it comes to knowledge of Israel, the ambassador's credentials are impeccable. His father, Benjamín Núñez, was considered one of Latin America's leading Catholic Zionists. In 1947, he cast the deciding vote at the United Nations General Assembly on the famous "partition plan" that led to the establishment of Israel. He later served as Costa Rica's ambassador to Israel, and in 1982, convinced then-President Luís Alberto Monge to move the embassy from Tel Aviv to Jerusalem.
Shortly after Núñez died in 1994, officials in the Jerusalem suburb of Qiryat Yovel named a street after him. The famous Catholic diplomat is buried in the Costa Rican mountain town of Coronado, northeast of the capital.
The last time Carreras spoke to us was in 2000, when Costa Rica's embassy was still in Jerusalem. In 2001, the emissary – who's also served as his nation's ambassador to Brazil and Nicaragua – moved back to San José and became the director of Costa Rica's diplomatic school, the Instituto del Servicio Exterior Manuel María de Peralta.
"While I was there, Óscar Arias won the elections, and I requested a leave of absence from the Foreign Service, because my wife was very ill, and I wanted to spend more time with her," said Carreras, whose wife, doña Marta Eugenia Mora de Carreras, died in 2006.
Four years later, Carreras resumed his diplomatic career, and the rumor at the Foreign Ministry was that he'd be appointed Costa Rica's next ambassador to Colombia.
"However, when I went to speak with the new foreign minister, he told me, 'You're going back to Israel, and your mission is to try to improve relations with Israel to the level we had before. The only thing you're not allowed to do is move the embassy back to Jerusalem.'"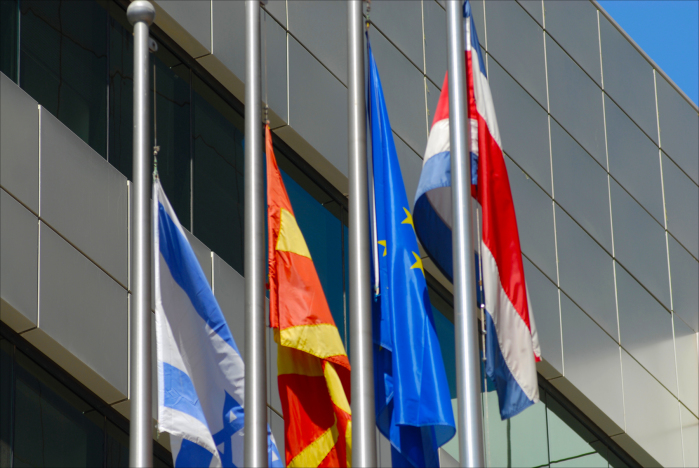 Carreras lives in Mevasseret Zion, a bedroom suburb of Jerusalem. It takes him up to 2.5 hours every morning to drive to Ramat Gan, a 55-kilometer trip along Israel's Highway 1.
It wasn't always that way. During Arias' first term in office, from 1986 to 1990, the former president raised no objections about Costa Rica's embassy being located in Jerusalem.
"But when he [Arias] came back as president, he had declared himself more sympathetic to the Palestinian cause," Carreras said of the Nobel Peace Prize winner. "He not only announced in articles and speeches his intention of moving the embassy from Jerusalem to Tel Aviv, but he also recognized Palestine as a state and established diplomatic relations."
The irony is that the move didn't generate any Arab business for Costa Rica – which Arias had declared as one of his objectives, according to the ambassador.
"Even before we moved our embassy, we used to sell to the Arabs through third countries. When I was ambassador here last time, we did not have diplomatic relations with the Palestinian Authority," he said. "In the old days, I used to be accredited [to the Palestinians] without having relations. Now we have diplomatic relations, but I am not accredited there."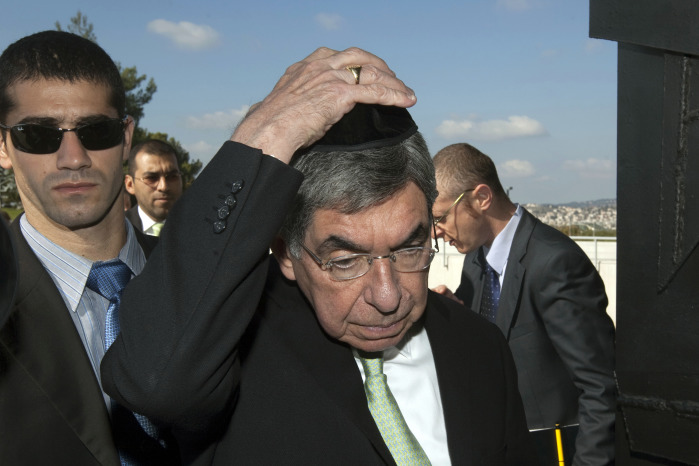 Carreras has visited the crowded, impoverished Gaza Strip many times in the past; once he took Arias there for an official tour. Technically, he can still cross the border into Gaza, but he says he's afraid – especially since last summer's war between Israel and Hamas, which left 72 Israelis and 2,143 Palestinians dead, and much of Gaza's infrastructure in ruins.
"During Operation Protective Edge [as Israel called its air and ground invasion of Gaza], a lot of people in Costa Rica – especially from the left – were pressuring the government to recall me or fire me," Carreras said. "Others simply wanted to break off relations with Israel."
None of that happened, although in late July, Costa Rican Foreign Minister Manuel González met with Israel's ambassador in San José, Avraham Haddad, to express outrage at the violence in Gaza and call for an immediate ceasefire.
"Costa Rica cannot remain a silent witness to what is happening," González said at the time, though the foreign minister also condemned Hamas for its "extreme and fundamentalist" policies. Carreras said his country's official position during the war was that "we deplore the indiscriminate rocket attacks against Israel coming from Gaza [as well as] the deaths of civilians" in Gaza.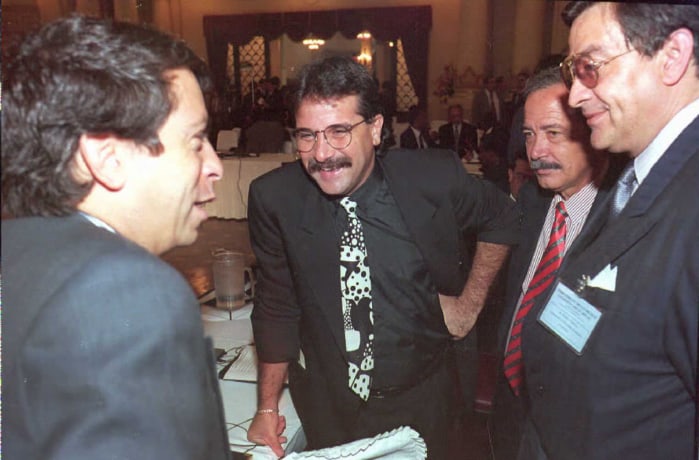 Several Latin American countries including Brazil, Chile, Peru and El Salvador did withdraw their ambassadors from Israel in protest; Carreras returned briefly to Costa Rica, but he insisted it was a personal visit that had nothing to do with politics.
About 300 Costa Ricans live in Israel. Some are employees of circuit-board manufacturer Intel; others are non-Jews who married Israelis. But the vast majority of them are Costa Rican Jews who "made aliyah," or immigrated to the Jewish state. Once in a while, they get together – most recently on Sept. 15, Costa Rica's Independence Day, when the embassy sponsored a picnic at Kibbutz Nachshon, west of Jerusalem.
Commerce between the two nations is relatively small. The biggest component of bilateral trade is Intel, Carreras said.
He added: "The wafers are made here in Israel and then sent to Costa Rica, where they're turned into chips, and from there, exported to the rest of the world. But Intel is closing its manufacturing plant in Costa Rica and moving to Vietnam."