TEL AVIV, Israel – From the frenetic, traffic-choked streets of Tel Aviv to the lonely northern mountain town of Qiryat Shemona – only a few miles from the Lebanese and Syrian borders – some 300 Costa Ricans have built a home away from home in Israel, lured here by family ties, high-tech jobs and a lifelong dream of living in the Jewish state.
One of them is Eddie Israelsky, who "made aliyah" (a Hebrew expression meaning to immigrate to Israel) three years ago and has never looked back.
"All my life, I was raised with a Jewish upbringing, surrounded by Jewish people and traditions. But I was rebellious. After graduating from high school, I didn't fit into this closed society," said the 31-year-old software whiz, who attended San José's Instituto Dr. Jaim Weizman and later Universidad Veritas. "I came to Israel with a religious group, and in the middle of the trip, I decided I should stay for a couple of months and see if I could get a job. It wasn't the typical aliyah."
Israelsky ended up as manager of customer service at EyeClick, an Israeli video-game developer. He got the job thanks to his expertise in computer science and 3-D animation.
"I have two nephews from Guatemala here, and my niece Ariela is serving in the Israeli Army. The rest of my family lives in Costa Rica," said Israelsky, whose father owns a clothing store in San José. "They think it's a blessing that I have so many opportunities here."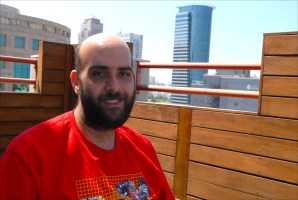 The aspiring executive spoke to us from the rooftop garden of his sleek office in the Tel Aviv suburb of Ramat Gan – only a few blocks from the Costa Rican Embassy (it was moved here in 2006 from Jerusalem on orders of then-President Óscar Arias).
Rodrigo X. Carreras, Costa Rica's ambassador here, estimated that about 300 fellow citizens – most, though not all of them Jews – reside in the Jewish state. Some of these non-Jews are employees of computer giant Intel Corp., which has manufacturing operations in both countries, while others married Israelis who were vacationing in Costa Rica and decided to join their spouses here.
Once in a while, everyone gets together. During the recent World Cup, Israelsky was in charge of rounding up as many Costa Ricans as possible to watch the semifinal against Holland. On July 5, about 250 of them converged on Shalvata, a restaurant overlooking Tel Aviv's waterfront – only to watch La Sele – Costa Rica's beloved national football team – lose to the Dutch in a penalty shootout after a scoreless game.
The most recent gathering of Ticos in Israel took place on Sept. 15, Costa Rica's Independence Day. About 40 people enjoyed a picnic organized by Dayan Webb of Kibbutz Nachshon, a rural community of 500 people west of Jerusalem.
"I really like it here," said Webb, who first came to Israel in 2000 as a volunteer. During her year and a half at Nachshon, she met an Israeli man named Nimrod and eventually married him. The newlyweds moved to San José, but by 2007 they had enough of Costa Rica's crime and insecurity, and decided to settle in Israel permanently.
Today, the 40-year-old mother of three manages Latin American, European and Asian sales for a kibbutz-owned company that manufactures aseptic bags for the liquid packaging industry. Her husband is a pastry chef at a restaurant near Tel Aviv.
"Even with the wars, I feel more secure here than in Costa Rica. I know that no one will break into my house," she said. "My kids can play outside and I'm not worried about someone stealing them. This is my home now. I would never think about moving back to Costa Rica."
Neither would Frida Grynspan, vice president of research and development and site manager for Stem Cell Medicine, an Israeli biotech company that focuses on personalized medical treatments based on cell therapy.
"There are lots of similarities between Israel and Costa Rica," said Grynspan, who – like Ambassador Carreras – lives in the Jerusalem suburb of Mevasseret Zion. "Israel has a very large, middle-class, educated population, and in Costa Rica, it's the same. Both countries have great universities, and large extended families."
Grynspan, a descendant of Polish Holocaust survivors who settled in Costa Rica after World War II, grew up in the Caribbean slope town of Turrialba, where there were only three Jewish families. At 17, she moved to Israel, earning a degree in chemistry from Hebrew University. Grynspan later received a doctorate in chemistry from the University of Illinois at Chicago and a post-doctoral degree from Harvard Medical School.
She eventually married José Gottlieb, who became Yosef Gottlieb upon their return to Israel in late 1996.
"When I was in Costa Rica, I was associated with being Jewish. You come here and you're Latina. But in my heart, I never left Costa Rica," said the lifelong Zionist. "Remember, I came here to study science, and the education I got in Costa Rica was at a very high level, sufficient to compete against people who came from Russia. My kids love Costa Rica and we go there every chance we can."
The biologist comes from a politically prominent family back home. Her sister, Rebecca Grynspan – vice president of Costa Rica from 1994 to 1998 – was the first Jew ever to occupy that position; she now heads the Madrid-based Secretaría General Iberoamericana. And her brother-in-law, Saul Weisleder, was president of Costa Rica's Legislative Assembly from 1997 to 1998.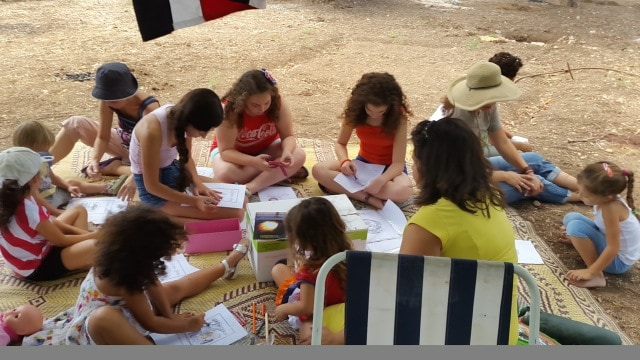 As much as she loves Israel, life here isn't easy – especially during a war. Her 23-year-old daughter Tali recently finished army service, and her 22-year-old son Amihai is an officer in the Israel Defense Forces (IDF).
Grynspan said the situation took a turn for the worse in 2005, when the late Ariel Sharon unilaterally withdrew Israeli military forces from the Gaza Strip – and Hamas wrested control of Gaza and its 1.7 million inhabitants. Soon the terrorist group began showering nearby Israeli towns and settlements with rockets – effectively souring the Israeli public on the idea of further territorial compromise with the Palestinians.
"That disengagement from Gaza destroyed the peace movement for a while. It was difficult and painful, and I expected that afterwards, it would be reciprocated with goodwill from the Palestinians," said Grynspan.
The most recent war, fought this summer, left 72 Israelis and 2,143 Palestinians dead, and much of Gaza's infrastructure in ruins. At an international donor conference earlier this week in Cairo, 50 nations pledged $5.4 billion to rebuild Gaza, with much of that money coming from Qatar, Kuwait, Turkey and the United Arab Emirates.
While physical damage to Israel was minimal, the war had a psychological impact on thousands of people here, especially those like Grynspan with sons on the front lines.
In addition, she often heard air-raid sirens warning of incoming rockets while driving to her job in nearby Rehovot.
"We'd have to stop the car and lay on the ground," she recalled. "I'm a very liberal person and I'm in the peace movement, but regardless of our politics, we didn't initiate this war. My son had three good friends in Gaza. One of them was kidnapped and two of them died, and his officer was killed. So he lost four very good friends in a period of one week."
She added: "The peace movement has been hit hard, but it will come back. I think we should have a Palestinian state. I believe in a two-state solution. We have to be strong, but if we don't talk, there will never be peace."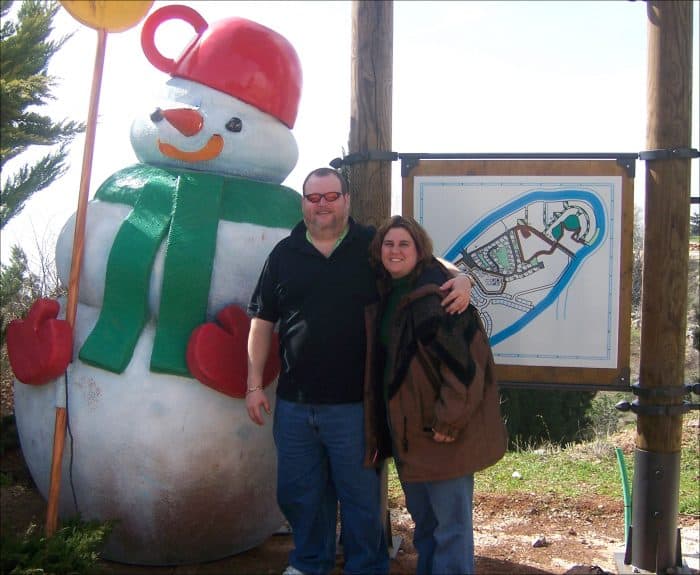 Up in Qiryat Shemona, Catia and Hary Pinchanski live a stone's throw from two of Israel's sworn enemies: Lebanon and Syria. Nevertheless, they're about to celebrate seven years since Nov. 12, 2007 – the day they and their three sons arrived in Israel.
"It was a family decision," said Catia, 45, who like her husband grew up in the San José suburb of Rohrmoser. "We sat down with the kids and told them we were going to Israel. They knew they'd have to join the army. It was something we thought a lot about. But seven years later, we see that it was the best decision we could have ever taken in our lives."
The Pichanski family originally settled in Kfar Giladi – a kibbutz in Israel's northern Galilee – through an Israeli government-subsidized program for new immigrants called Bayit Rishon Bamoledet (Hebrew for "first home in the homeland").
"We thought it would be better for the kids to be in a kibbutz than in the middle of a city," said Catia, who teaches English and Spanish to local residents, among other things. Shortly after their arrival, they relocated to Qiryat Shemona, an outpost of 25,000 located one mile east of Israel's border with Lebanon, and a few miles south of the Golan Heights, which Israel captured from Syria in 1967 and officially annexed in 1981.
"It's a beautiful town," she said. "We don't lock our doors. My neighbors don't either. There are no robberies here. It's like how Costa Rica was years ago."
Each time the family visits Central America, it requires a trip to Tel Aviv's Ben-Gurion International Airport, three hours south. But in 2016, a high-speed train will link Tel Aviv with the northern town of Karmiel, only 40 minutes away – lessening the feeling of isolation that's long been associated with living in Qiryat Shemona.
The Pichanskis have three sons: Samuel, 22, Avi, 21, and Joshua, 17. All have either served or will serve in the IDF – a duty that may seem jarring to those from a country that abolished its military in 1948, the same year Israel declared independence.
"A lot of Jews in Costa Rica don't make aliyah because they're afraid of the army," said Pichanski. "But my experience is that the army is the best thing that can happen to someone. I know it's hard, but the army makes kids grow up."