Costa Rica's top 5 environmental stories of 2014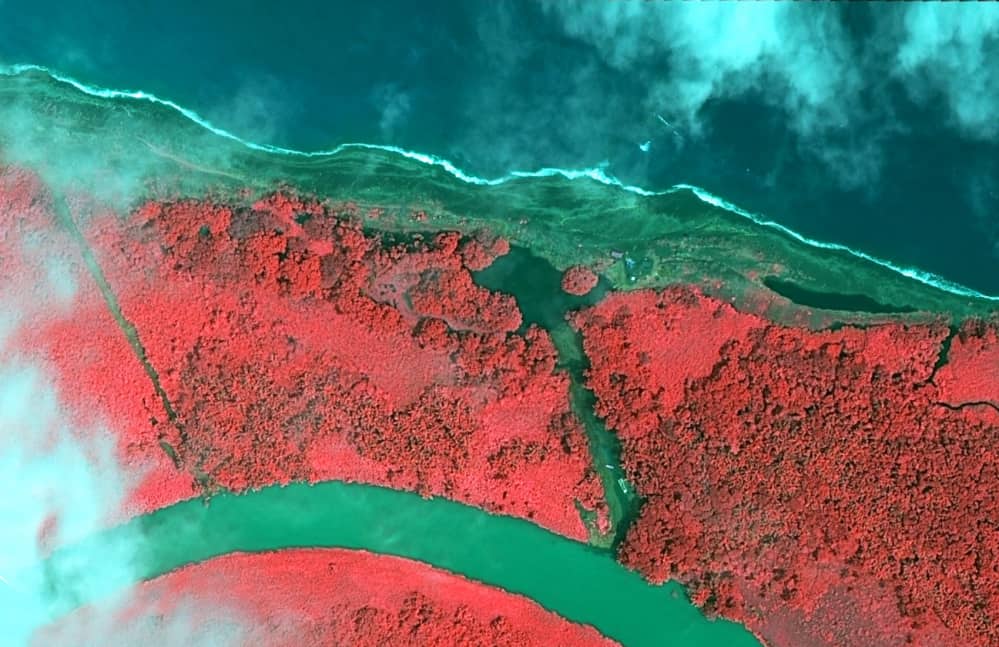 Known worldwide for its pristine green image, Costa Rica's environmental record is often seen as almost flawless by outsiders. Still, environmental problems exist in Costa Rica, and this year's headlines showed that the country has a lot of work to do to truly earn that reputation.
1) Nicaragua border dispute
Feuding as always
, Costa Rica and Nicaragua continued their
battle
over the Isla Calero wetlands along Costa Rica's northeastern border. The conflict began in 2010 when Nicaragua started dredging along the San Juan River on their side of the border and allegedly dumped sediment into Costa Rica's Isla Calero wetlands. While the political ramifications of the dispute are still playing out in international court, international experts have already concluded the extent of the environmental damage in Isla Calero.
In March, experts from the 
Convention on Wetlands of International Importance, or Ramsar,
conducted inspections
of the wetland, concluding that some areas were so severely damaged that they will never be able to be restored.
2) Drought
The 2014 rainy season wasn't so rainy in Costa Rica's northwestern province of Guanacaste. The province went through its worst drought in 50 years, prompting President Luis Guillermo Solís to
declare
a national emergency. According to the Agriculture and Livestock Ministry, the drought caused an estimated $26.1 million in the region's farming sector.
The rainy season drought does not bode well for the 2015 dry season. According to the National Meteorological Institute there is a 60-65 percent chance that the next rainy season will be delayed due to the weather phenomenon El Niño, and since the aquifers did not fully recuperate during this year's rainy season it is likely that potable drinking water will be difficult to come by next year.
3) Solís reaffirms carbon neutrality goal
Just before leaving office in 2010, former President Óscar Arias publicly announced that Costa Rica would become carbon-neutral by the year 2021, becoming the world's first carbon-neutral state. Unfortunately for his successors, Arias did not lay out a roadmap to achieve this goal. Though a carbon neutrality plan is now on the books, little has been done to reduce emissions from the country's transport sector, which produces the vast majority of the country's emissions. When new President Luis Guillermo Solís took office many experts thought he would abandon the goal or set a more reasonable one.
But despite an initial
wave of doubt
about carbon neutrality from Solís' environmental adviser Patricia Madrigal,
Solís affirmed
that his administration would be moving forward with pursuing the goal during his address at the United Nation's Climate Summit in September.
4) Court ruling opens loophole for legal shark finning in Costa Rica
In 2013, Costa Rica's then-President Laura Chinchilla was named the
Shark Guardian of the Year
for her efforts to combat illegal shark finning in Costa Rican waters. Then, in 2014, a court in the Pacific fishing hub of Puntarenas,
passed down
a ruling with the potential to undo all of those efforts.
The ruling absolved Taiwanese-Costa Rican businesswoman Kathy Tseng on charges of illegally landing 652 shark fins on a Puntarenas dock. Shark finning, the practice of cutting off a shark's fins and throwing the shark's body overboard, is illegal in Costa Rica.  The ruling hinged on language in the current shark finning legislation that prohibits the unloading of finned sharks, but not finning the sharks in the ocean.
5) Trial begins for 7 men accused of murdering Costa Rican conservationist Jairo Mora
In 2013, the murder of 26-year-old sea turtle conservationist Jairo Mora dominated the headlines, but the story continued into 2014 with the
beginning
of the murder trial. 
Mora, a sea turtle researcher for the Wider Caribbean Sea Turtle Network, was found dead on the Caribbean's Moín Beach last year, where he regularly collected leatherback sea turtle nests to rebury and hide from poachers. The seven men accused of his murder are suspected poachers.
You may be interested