The moment tourists arrive at a Costa Rican airport, they see artifacts of the Boruca people: elaborately painted balsawood masks hang in the souvenir shops, sculpted like monsters, jaguars, and playful demons. Travelers stop, lean into the masks, and wonder, Now where did these come from?
But to really understand Boruca heritage, amateur anthropologists should attend the 22nd Indigenous Cultural Festival in in the deeply rural community of Rey Curré. The annual event is a comprehensive celebration of Boruca culture. (Also note that while they are commonly known as "the Boruca," the more accurate nomenclature is the "Brunca").
"These cultural spaces are very important, because they offer a place that the community needs," said Uriel Rojas, a community representative, in a press release. "The customs, traditions, traditional cuisine, games, crafts, artistic skills, oral tradition, archaeological heritage, [and] natural medicine are part of the different themes showcased at the community during these days of celebration."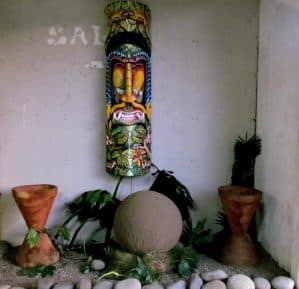 Among outsiders, the Boruca are particularly famous for their "Juego de los Diablitos," or "Game of the Little Devils." The custom began during the conquistador invasion, when Boruca warriors discovered that the Catholic Spanish were afraid of demonic imagery and crafted fearsome-looking masks. Today, Boruca descendants enact playful rituals wearing this devilish headgear, a unique mix of pre- and post-colonial ceremony.
The festival is sponsored by the National Museum, which has shown a longtime interest in the preservation of indigenous culture. The festival also celebrates the mysterious pre-Columbian spheres that have become a national symbol of Costa Rica.
Note: The drive from San José to Rey Curré takes between three and four hours, and settlement is sparse. Travelers should leave themselves an hour or two at the end of the day to backtrack and find lodging farther north.
XXII Festival Cultural Indígena Rey Curré takes place Oct. 23-25 in Rey Curré, 32 km south of Buenos Aires de Puntarenas. Thu., 8 a.m. – 5 p.m.; Fri., 9 a.m. – 6 p.m.; Sat., 8 a.m. – 2 p.m. Free. Info: Boruca community website.