Water department to suspend service to 500,000 customers Saturday
The Costa Rican Water and Sewer Institute (AyA) on Saturday will suspend water service to a large section of capital San José and the canton of La Unión, in Cartago, east of the capital. The suspension will affect some 550,000 people, who will be without water service from 8 a.m.-6 p.m.
AyA is working to improve the Orosi aqueduct, which supplies water to most of San José's population.
Hospitals and other important facilities will be supplied water by AyA tankers.
Water service will be suspended in the following locations:
| | |
| --- | --- |
| CANTON | TOWNS/NEIGHBORHOODS |
| SAN JOSÉ (Central) | San Francisco de Dos Ríos,  Zapote, Barrio Córdoba, Quesada Durán, Barrio Luján, Carit, Plaza González Víquez, Vasconia, Jardines de Cascajal, Naciones Unidas, Barrio La Cruz, Morazán, Amón, Bella Vista, Los Yoses, Escalante, Francisco Peralta, Los Ángeles and other neighborhoods in the capital. |
| CURRIDABAT | Centro, Tirrases, Hacienda Vieja, La Lía, Lomas de Ayarco, Lomas del Sol, Granadilla Norte, Altamonte, Bosques de Altamonte, Montañas Rusas, Lomas de Granadilla, Granadilla Sur, La Colina, Barrio San José, Urb. Los Tulipanes, Miramontes, La Troja, Santa Cecilia, Guayabos, Eucaliptos, Abedules, San Ángel, Condominio Puruses,  EL Dorado, José María Zeledón, El Hogar, Nopalera, Plaza del Sol, Freses, Pinares, Cipreses, La Galera, Plaza Carpintera, Pinares. |
| DESAMPARADOS | San Miguel, Los Guido, San Antonio, Fátima, Patarrá, Dos Cercas, Porvenir, Gravilias, Centro, Metropoli, San Jerónimo, Loto, Monteclaro, La Florita, Calle Fallas, San Rafael Abajo, Damas, La Constancia, Las Rotondas, Cucubres, Cartonera, El Diamante, Villanueva, El Cruce, Calle La Guaria, Calle El Bambú, San Juan de Dios, Itaipú, Sibujú. |
| MONTES DE OCA | San Pedro, Roosevelt, La Granja, Barrio Pinto, Lourdes, Calle Siles, Vargas Araya, Monterrey, Sabanilla, Málaga, La Alhambra, San Marino, La Louisiana, Residencial Sabanilla, Los Rosales, Alma Mater, Carkena, Betania, Dent, Los Yoses,San Rafael, La Begonia, Salitrillos, La Europa, La Alameda, Alfred Nobel, La Maravilla, La Españolita. |
| GOICOECHEA | Urb. Bruncas, Tepeyac, El Carmen, Las Hortensias, Yaranaba, Jardines de la Paz, Tejares, Calle La Cruz, Purral, Kurú, La Esmeralda, Mozotal, Ipís, Korobó, Río Alto, Las Violetas, La Facio, Zetillal, Nazareno. |
| MORAVIA | San Blas, Jardines, Los Girasoles, Calle Barro de Olla, Alta Moravia, Saint Clare, Llama del Bosque, La Isla Alta, Las Rosas, La Trinidad. |
| VAZQUEZ DE CORONADO | Coronado Centro, San Antonio, Patalillo, Dulce Nombre, Los Angeles, El Carmen, El Rodeo, La Y Griega, Villaflores, San Francisco. |
| LA UNION (Cartago) | Santiago del Monte, La Jeny, La Eulalia, Omega y Sofía, Montufar , Florencio del Castillo, Don Efraín,  Villas de Ayarco, La Itaba, La Mariana, Paso Real, San Marino, La Araucaria, La Flor y Llanos de Concepción, Calle La Cabuya, Condominio Hacienda Imperial, La Floresta, Barlovento, Colinas de Montealegre, Condominio Gregal. |
You may be interested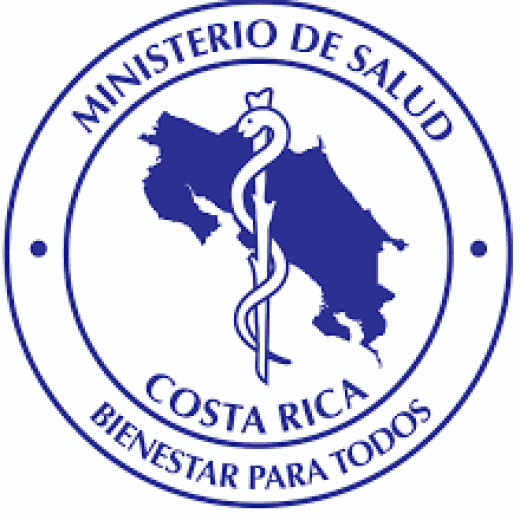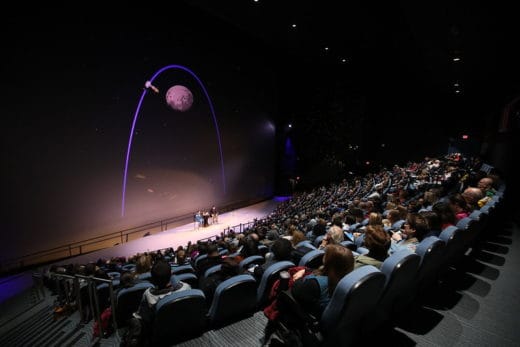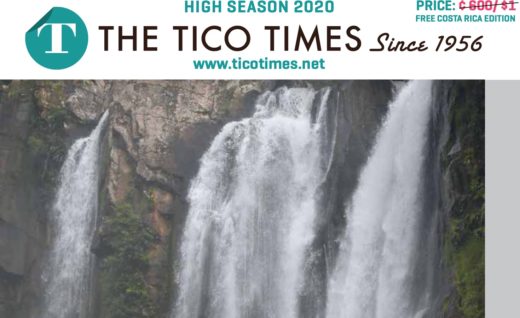 The Tico Times
5143 views
Our 2020 High Season Print Edition is here!
The Tico Times
-
February 26, 2020
The Tico Times 2020 high season print edition is here! Our latest print edition is now being distributed nationwide. Pick…