Costa Rica confirmed nine new cases of the coronavirus over the past day, totaling 1,056 cumulative known cases, the Health Ministry announced Sunday afternoon.
Eleven more people have recovered from COVID-19, leaving Costa Rica with 669 total recoveries and 377 known active cases.
Ten people have died after contracting the coronavirus. Sixteen people are hospitalized with COVID-19; four people are in intensive care.
Costa Rica has processed a total of 26,622 diagnostic tests for SARS-CoV-2 (549 more than Saturday), which corresponds to 5,208 tests per 1 million people. The country has averaged 457 daily tests over the last five days.
During Sunday's press conference, Daniel Salas quieted rumors that he was resigning as Health Minister, saying in a recorded statement that he remains committed to the role.
Costa Rica easing coronavirus measures
Costa Rica will allow more activities to resume on June 1. Below is a list of what can reopen:
All hotels at 50% capacity.
Restaurants, including on weekends, at 50% capacity.
Museums at 50% capacity. (Prior ticket purchase is required.)
Event halls with a maximum of 30 people and at 50% capacity.
Gyms and swim schools at 50% capacity (was previously 25%).
Art academies without physical contact.
The current driving restrictions will continue until June 20.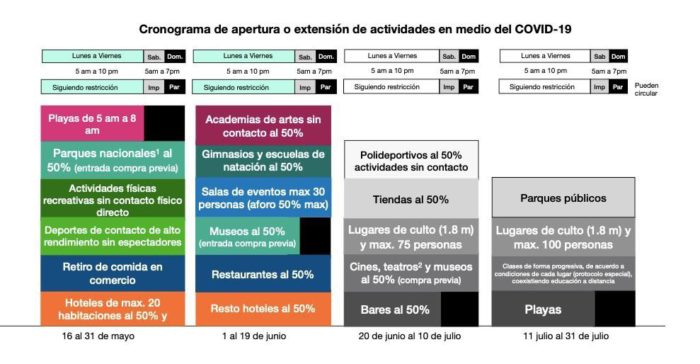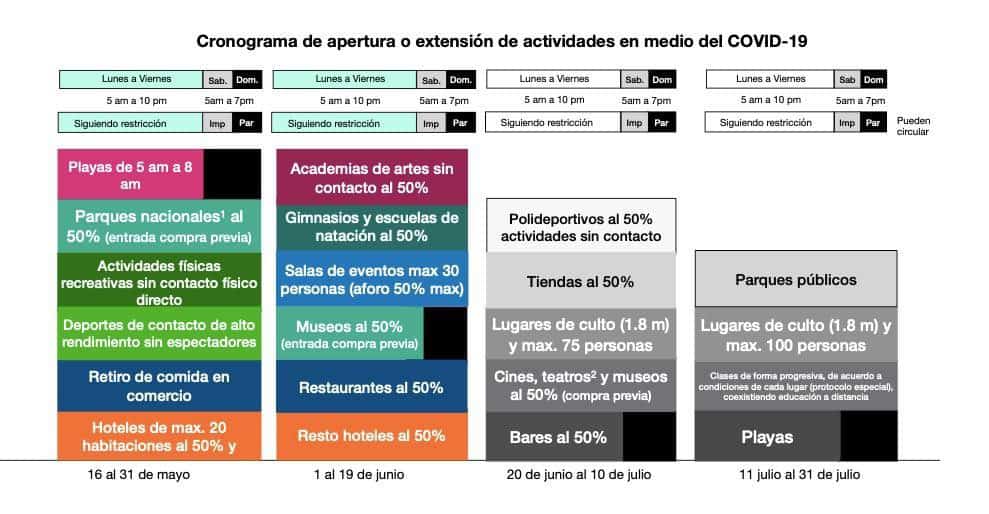 Costa Rica is enforcing border restrictions, banning foreign visitors until June 30.
Active coronavirus cases in Costa Rica
Click a blue marker for more information. This map has been updated through Saturday, May 30:

The below chart was last updated May 28: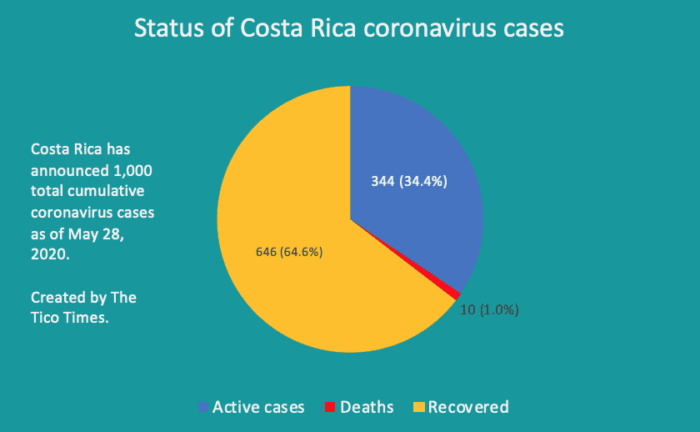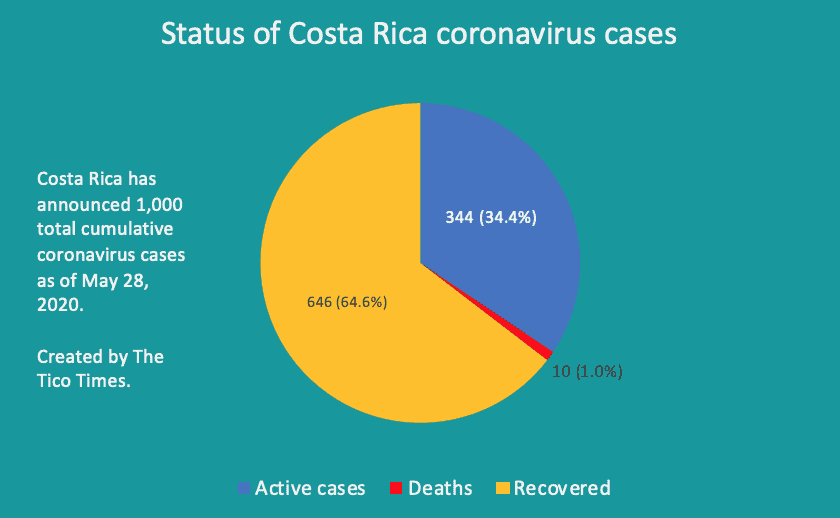 Timeline of COVID-19 in Costa Rica
Costa Rica is enforcing nationwide driving restrictions until June 20. Click here for full details.
If you believe you may have contracted the coronavirus or have questions regarding the virus, contact Costa Rican health authorities by dialing 1322.