An 80-year-old man became the seventh person to die in Costa Rica after testing positive for the coronavirus, the Health Ministry announced Sunday night.
The Alajuela resident, a foreigner whose nationality was not disclosed, had tested positive for the coronavirus on Saturday and was admitted into intensive care at Liberia's Enrique Baltodano Briceño Hospital that day.
The 80-year-old had several risk factors in addition to his age, including hypertension and chronic obstructive pulmonary disease (COPD).
He becomes Costa Rica's seventh known death related to COVID-19. Two elderly men, both 87-year-old Ticos, died in mid-March. Four more men, the youngest of them 45, died in April.
Costa Rica has confirmed 792 cumulative known cases of the coronavirus, the Health Ministry announced earlier Sunday. The number of active cases has decreased in each of the last 24 days: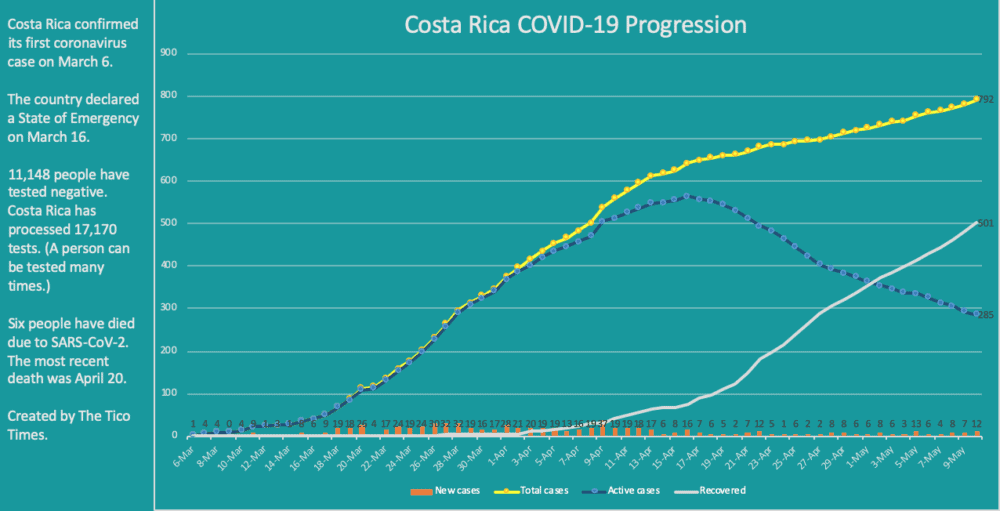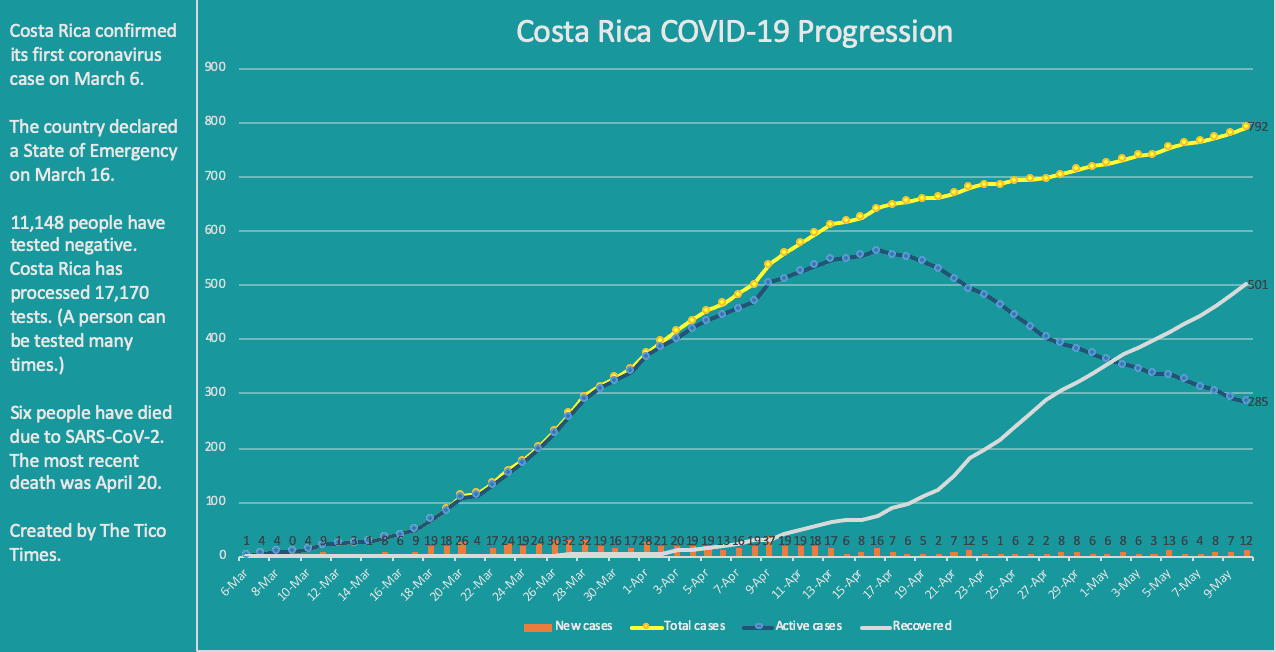 Twenty people are currently hospitalized, with five in intensive care. The Health Ministry says 501 people have recovered from COVID-19.
If you believe you may have COVID-19 or have questions regarding the coronavirus, contact Costa Rican health authorities by dialing 1322.