Hi Costa Rica! My name is Ally Chamberlin, and I am the Toucan Rescue Ranch's current Marketing Intern from Chicago, Ill. Since beginning here in May, I have been working on all things marketing: social media, events, journalism, and most especially, marketing campaigns. 
We have had an exceptional keel-billed toucan breeding season this year and are now raising FOUR juvenile toucans for release. These young, healthy toucans are building up their strength and need a larger temporary home for a life in the wild. This was the inspiration for the #TRRShareYourShot Photography Contest Fundraiser. 
The #TRRShareYourShot Contest started August 2 and was widely accepted by wildlife enthusiasts and photographers from around the world! During that time we received 60 photos from Singapore to England to Alaska, USA, with photographers ranging from 10 years to 70 years old!
From there, photographers have been raising money for their photo to earn votes ($1 = 1 vote) and to have a chance at the grand prize: a free 2-Night Experience at TRR, which includes many photo ops, a personal tour, lunch with our founder, and a visit to our Release Site in the rainforests of Sarapiquí, Costa Rica! 
Today is the last day of the fundraiser and the winners of our photography contest will be announced throughout the day today on our social media.
The #TRRShareYourShot Fundraiser ends tonight at 11:59 p.m. and we are only $300 away from our fundraising goal!
TRR is now turning to YOU, the residents of Costa Rica who share their home with these beautiful birds, to help us reach our ambitious goal! Toucans co-exist with you, they breathe the air that you breathe and share the same environment. Your lives, as with all other living things in Costa Rica, are connected. This enclosure symbolizes a great step forward for biodiversity in the Costa Rican rainforests, as it will be the last piece of the puzzle for the Toucan Rescue Ranch and its reintroduction of these toucans. All donations, big and small, are appreciated and will inevitably help us provide the perfect new and improved Pre-Release Enclosure!
——–
TRR focuses on the care, rehabilitation, and release of national wildlife. We receive and care for confiscated, sick, and injured animals from government agencies such as the Ministry of Environment and Energy of Costa Rica (MINAE), who rescues wildlife and brings them to our facility. TRR provides sanctuary while giving premier medical treatment, rehabilitation, and eventual release into its natural environment.
The Toucan Rescue Ranch is a United states 501(c)3 non-profit organization and a Costa Rican foundation. TRR does not receive any funding from the government. We depend on ecotourism, donors, and supporters around the globe (people like you!) to keep the animals healthy and happy! Every little bit helps and 100% of all funds raised will be going to the construction of the new Toucan Pre-Release Enclosure.  A break down of funds can be viewed on our MightyCause page, Please consider helping us reach our goal and become a proud member of the Toucan Rescue Ranch family today! We are forever grateful.
——–
Meet the Toucans Who Inspired this Project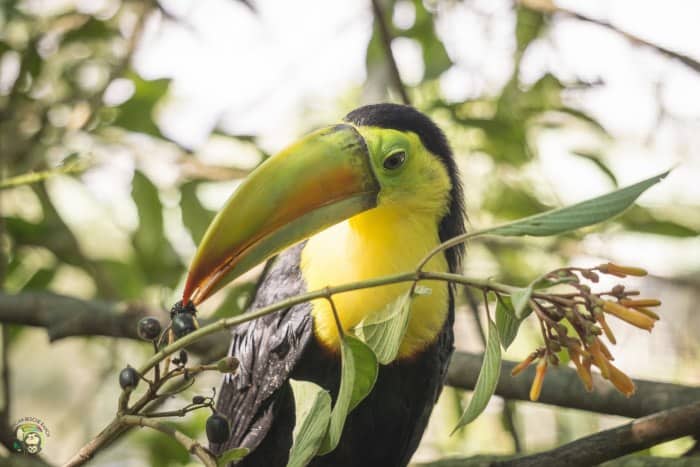 Frank: Frank is Jerry's best friend and brother! Frank is the more energetic of the two. He can always be found hopping around from branch to branch, inspecting his enclosure and his food. He is growing big and strong and excited for his training to be released back in the trees. The aim of this project is to release offspring like Jerry – so we can help declining numbers of wild Keel-Billed toucans.
Jerry: Sweet, sweet Jerry hatched in the same clutch as his brother, Frank this past breeding season at the Toucan Rescue Ranch in our captive breeding program. Jerry is a bit shyer than his brother Frank and likes to relax in the canopy of his enclosure throughout the day. I like to think of him as the 'guard' of his enclosure- always looking from below to make sure everything is running smoothly! His hope is that people who participate in the fundraiser help him and other toucans like him with a pre-release enclosure!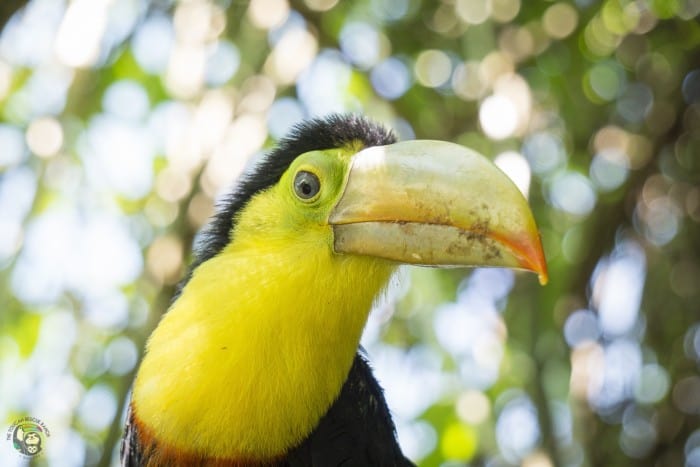 Chicle: Chicle was born a few weeks after Jerry and Frank, but they have the same parents! Chicle was incubated and raised as an only child. Although a bit younger, he is already growing handsomely and flying, hopping, and eating completely on his own! He is very independent. Everyone at Toucan Rescue Ranch knows he is very excited to be a wild and free toucan – but still needs a spacious pre-release enclosure before he and his brothers can be safely released #backinthetrees!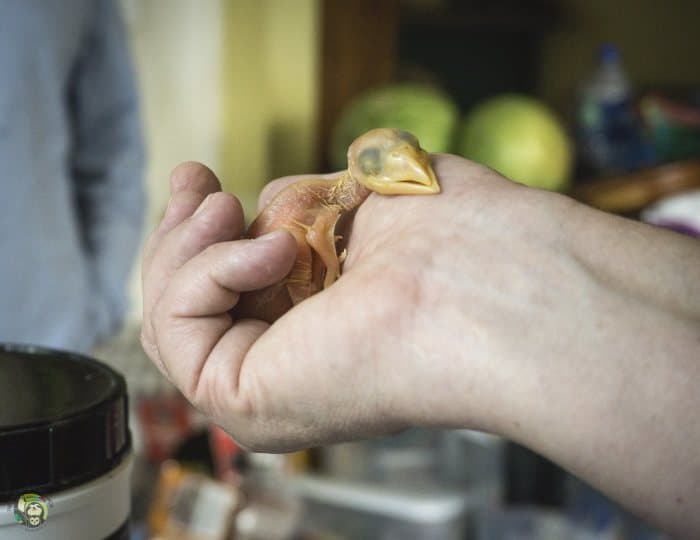 Samson: Samson is our newest addition to the toucan clan at TRR! Born a mere four days ago, he is being hand-fed by our Co-Founder, Leslie Howle, and spends most of his days inside his incubator, staying warm so he can grow up strong just like his brothers! Samson was named by donors to the #TRRShareYourShot Contest yesterday during our naming competition. Right now, his favorite things to do are sleep, eat, and shout for food!