Ten miles off the Osa Peninsula, the waters surrounding Caño Island contain one of the most extensive coral reef formations in Costa Rica.
Accessible via boat from Sierpe and Drake Bay (among other towns on Costa Rica's Pacific coast), Caño Island is widely considered the second-best snorkeling location in the country. Given the top spot is Cocos Island, some 300 miles offshore, Caño Island is as good as the casual adventurer will get.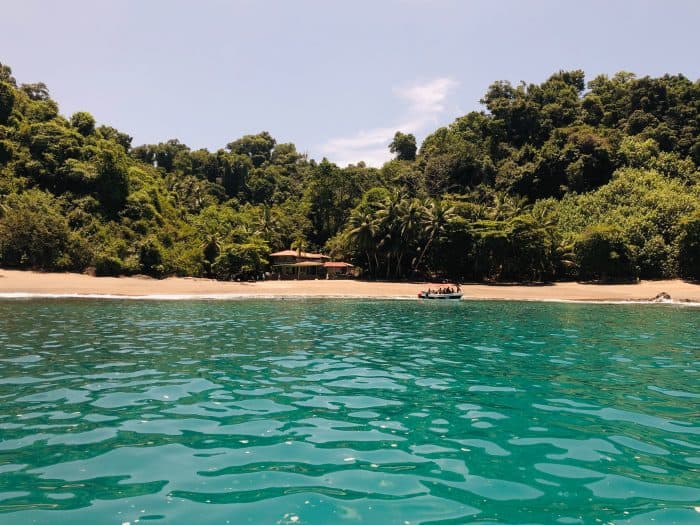 But "second-best" by Costa Rican standards is still simply breathtaking.
The Tico Times has visited Caño Island several times, and over the years we've documented encounters with whale sharks, false killer whales and real (non-killer) whales.
In March, as part of our Southern Zone Deep Dive, The Tico Times went back underwater at Caño Island.
There, we saw schools of fish, stingrays and several whitetip reef sharks, which spend much of their time lying still near the ocean floor.
But the highlight was coming face-to-face with a sea turtle, which seemed to wave hello before continuing with its day. With the help of our guides, Shadait Rodríguez Fernández and Maycol Marín, and of a waterproof camera case, we captured the below video of the event: 
Read more from The Tico Times Southern Zone Deep Dive here:
We've covered Caño Island excursions in-depth here:
https://ticotimes.net/travel/isla-del-cano-costa-rica-snorkeling-with-sharks-and-grappling-with-aliens
La Perla del Sur Adventures was an in-kind sponsor of The Tico Times during our Southern Zone Deep Dive and provided this tour to The Tico Times.
---
This story was made possible thanks to Tico Times Donations . If only 5 percent of our readers donated at least $5 a month, we'd have our operating costs covered and could focus on bringing you more original reporting from around Costa Rica. We work hard to keep our reporting independent and groundbreaking, but we can only do it with your help.
Support the Tico Times