If you've tried recently to schedule a trip to Chirripó National Park, home to Costa Rica's tallest mountain and miles of excellent hiking trails, you might have gotten an unwelcome surprise.
Starting April 12, the National System of Conservation Areas' (SINAC) online portal lists the park as closed. Click through availability for May, June or July — as far as the system allows — and you'll see the same message: cerrado, cerrado, cerrado.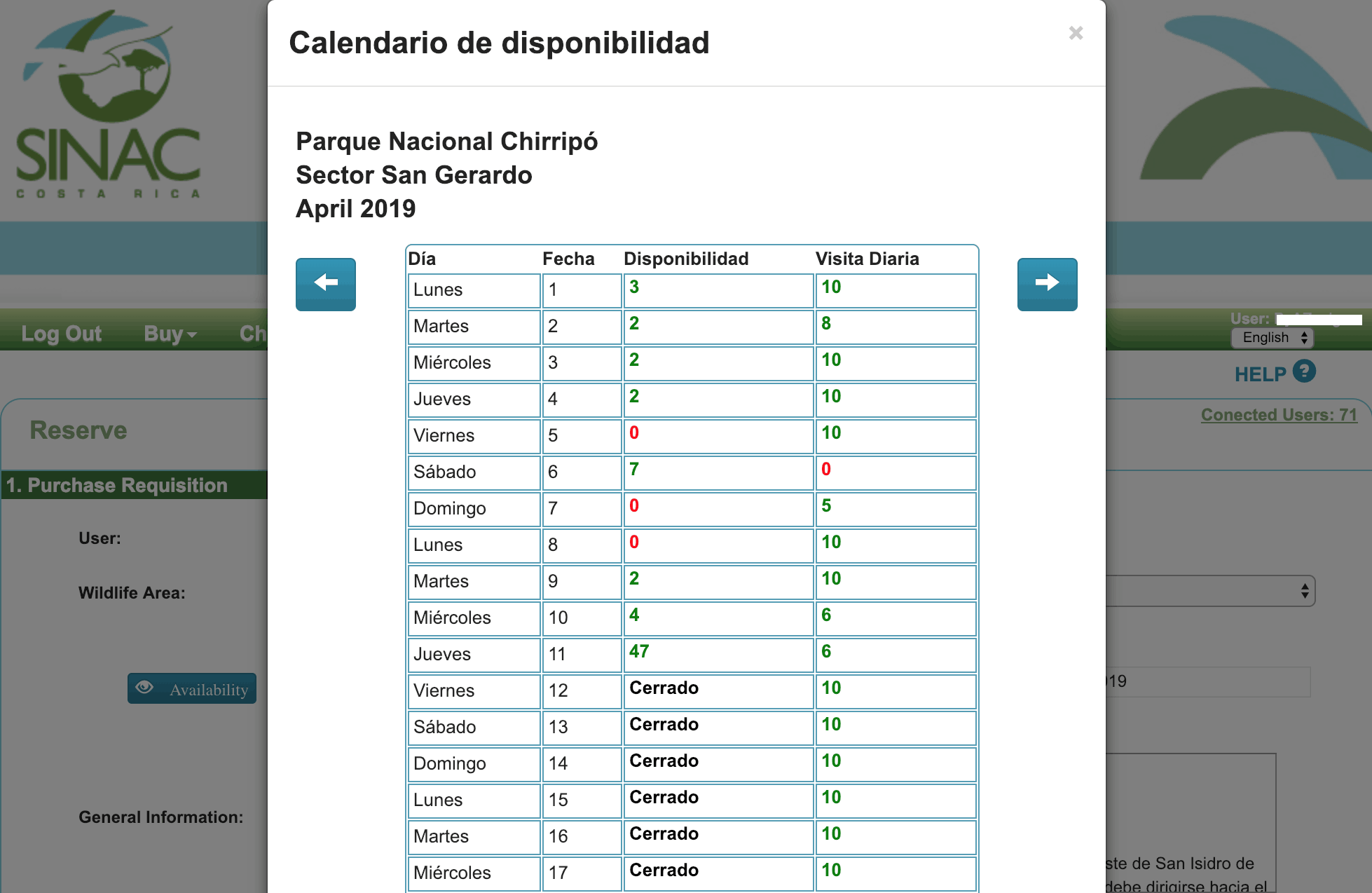 So, what's going on?
Thankfully, the park probably won't be closed starting in mid-April. However, reservations are currently restricted as a precautionary measure due to the upcoming expiration of SINAC's contract with Consorcio Aguas Eternas, the organization that provides tourism services within Chirripó National Park.
While SINAC and the Costa Rican government consider their contract options — whether it be with Consorcio Aguas Eternas or another organization — they have listed the park as closed.
SINAC has not responded to requests for comment, but Andreína Segura, an administrator for Consorcio Aguas Eternas, spoke on the topic with The Tico Times. She said the public should expect further news in early- to mid-February.
Once the government has finalized contract negotiations, Segura expects the SINAC portal to begin accepting more Chirripó reservations.
"Several companies are soliciting and offering to administer tourist services in Chirripó National Park," Segura said. "SINAC closed the park until they know who will administer the park.
"We expect that come February, we will know either whether we will continue operating the park or who will replace us. We're in a waiting period until then."
Chirripó National Park is one of two in Costa Rica that requires online reservations. For safety reasons, Volcán Poás National Park transitioned to the same web-based portal when it reopened last August.
Support the Tico Times