SANTA TERESA, Puntarenas — A place with great coffee is usually enough to make it stand out in a city, let alone a small beach town on Costa Rica's Pacific Coast. If the place also happens to be open from breakfast to cocktail hour, and serve a variety of Israeli-inspired dishes and freshly baked goods, it's bound to become a favorite for anyone.
If I had been airdropped in front of The Bakery, I wouldn't feel as if I were in Costa Rica. My first impression of the place was a familiar, welcoming feeling of being in a cozy Portland café. Surrounded by lush green plants and a rustic, diner-like sign weathered by the elements, The Bakery is an affordable must-visit if you're in the Nicoya Peninsula coastal village.
The Bakery was opened in 2009 by a Adi Tal, an Israeli who moved to Santa Teresa in 2009 with her husband. When asked how her restaurant has been able to survive in the small beach town amidst many other intriguing restaurants, her reply reflected the atmosphere I experienced during my breakfast meal there.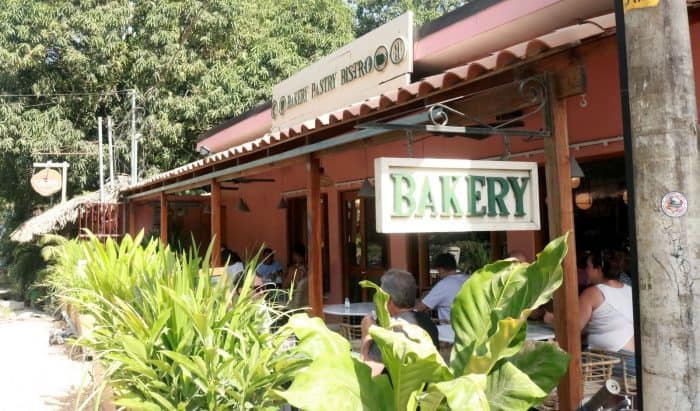 "We are always trying to be better," Tal said. "We work almost 24 hours a day."
The Bakery opens at 7 a.m. and closes at 10 p.m. Outside of these operating hours, their evening staff bakes pastries overnight at a second location nearby to be served fresh in the morning. The selection of pastries includes croissants, banana bread, pain au chocolat, bagels, cheesecake, éclairs and breads — whole wheat, focaccia, baguette and ciabatta.
Tal said she likes to serve traditional dishes from her hometown of Tel Aviv. One standout recipe she got from her mother is the Dr. Shakshuka — eggs poached in mildly spiced Mediterranean tomato sauce served with fresh bread and tahini.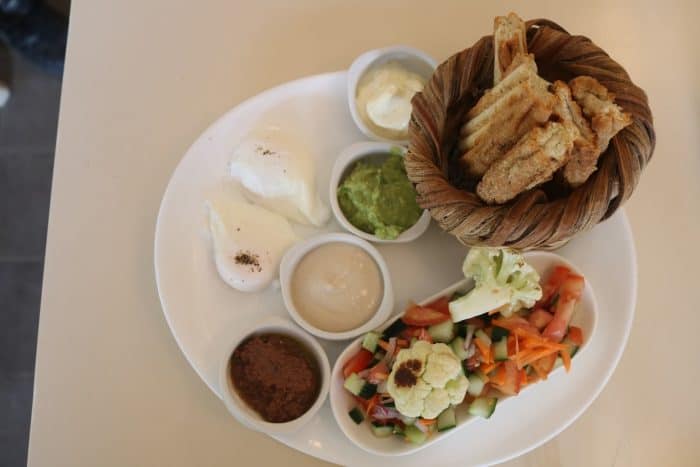 She recommended I try one of the most popular breakfast items on the menu, the TLV.
The fresh focaccia was warm from the oven. The selection of dippings range from another recipe from Tal's mother — the tahini — to a North African-inspired olive tapenade, cream cheese and avocado.
The heat in Santa Teresa was one I hadn't yet experienced in Costa Rica. It's the kind of heat where the minute I step outside, sweat starts to pour profusely. Thankfully, The Bakery has air conditioning and a selection of freshly squeezed juices to alleviate the waterworks.
Before Tal opened The Bakery, she was in the army, after which she moved to India for two years and met her husband.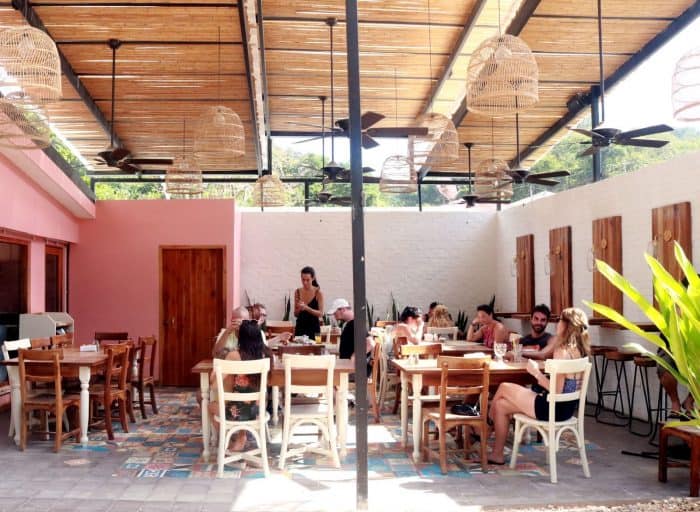 When Tal and her husband first arrived in Santa Teresa, they didn't have any ambitions of opening a bakery yet.
"There was nothing to eat [in Santa Teresa], so we started to bake bread," she said. "I started by selling bread to a supermarket in Santa Teresa. There was only one restaurant we liked and after a few years, we opened The Bakery with a Belgian partner. He was the manager; I was the baker. But a few years ago, he went to the app world to create apps. Big change."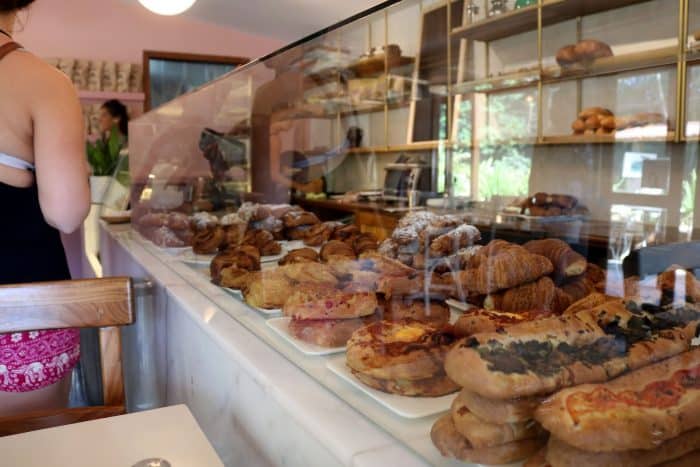 What would a bakery be without excellent coffee? The Bakery features coffee and traditional espresso drinks, iced or hot, from Café Britt, a Costa Rican company that produces gourmet coffee and chocolate. Whether you're in the mood for a hot drink in the cooler morning air or an iced coffee to mitigate the sweat from being in the sun, you'll find something to suit you.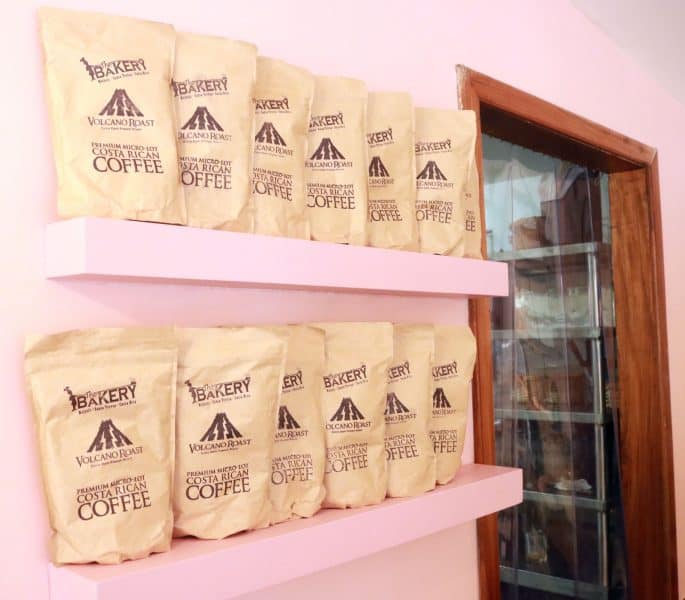 Relax on the patio surrounded by flowers, stay inside with the AC, sit in the front and people watch or take it to-go for a trip back to the ocean. Whatever you decide, it's a charming experience amidst the laid-back atmosphere in Santa Teresa.
---
This story was part of The Tico Times Deep Dive Santa Teresa series. Click here for more stories from Santa Teresa.
Thanks for reading The Tico Times. We strive to keep you up to date about everything that's been happening in Costa Rica. We work hard to keep our reporting independent and groundbreaking, but we need your help. The Tico Times is partly funded by you and every little bit helps. If all our readers chipped in a buck a month we'd be set for years.
Support the Tico Times