La Bohemia is something you can really only experience sitting with a self-made cheapskate gin and tonic in hand, watching the bar's natural course take place on a Friday night.
Guitar players and bolero trios come in from time to time and you will certainly pay them to play some sad songs.
In the middle of a deep conversation, you will be interrupted by someone selling flowers, ceramic turtles or even pairs of socks. Maybe you won't buy the socks, because that would be weird, but you will certainly buy some souvenir. I have bought and lost several ceramic turtles in these past four years.
At La Bohemia, I have sung happy birthday with a bunch of strangers who later handed me a slice of cake on a napkin. I have had romantic dates hoping to bond over their tasty bocas. The meatballs in tomato sauce are my favorite, but the garbanzos are just as good.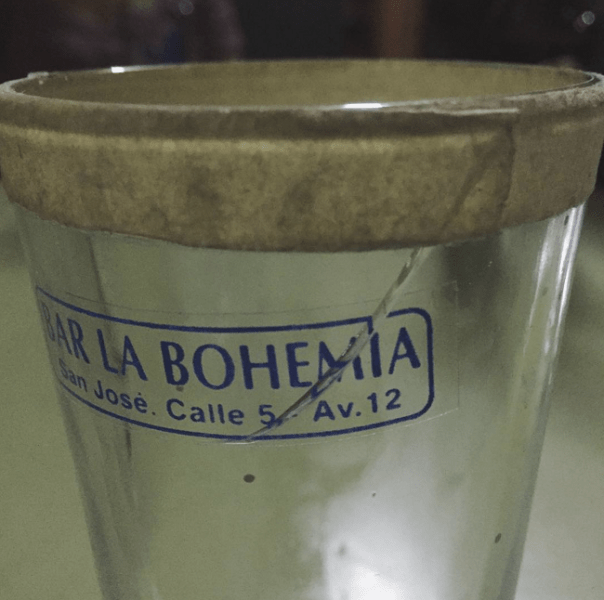 It's really easy to feel at ease in a place where you can leave a tab open and a promise to buy beers next time. If you're there enough, like me, people might leave beers in your name that you can cash anytime.
Whether it's trendy or not, La Bohemia is a family business and frequent clients eventually become part of their family history.
"Los borrachos no los hacen como antes," the owner, Don Giorgio, told me with a snigger while standing behind the wooden bar at La Bohemia.
They don't make drunkards like they used to.
Don Giorgio used to clean tables stacked with empty pachas, those quarter liter glass bottles where cantinas serve their guaro. Guaro isn't as popular these days, so he says it's more common to clean up scattered beer bottles.
From Monday to Saturday, after closing at midnight, he climbs up to bed on the second floor of the pink building that stands three blocks south of the Garantías Sociales Plaza at San José. It's the same place his Italian grandfather first used as a cantina in 1936.
"Around 25 years ago, La Bohemia was known as a retirement cantina because clients were well over their fifties. In the '90s we started to tend to a younger generation and they started to drink with the older ones. A lot of those customers have been coming in regularly for the past 20 years," he said right after he mixed me a gin and tonic in a lowball glass. A fresh apple slice was soaking in the Bulldog Gin.
I seldom ask him for a mixed drink. Both don Giorgio (whose real name is Jorge Motta, but nobody ever calls him that) and waitress Nancy Ramírez know that when I sit down with a party, we'll ask for the usual: some beers and one pacha of Cacique (we'll end up drinking two or three more), soda water, a bowl of ice, lime slices and salt.
We mix our own cocktails: we call them cheapskate gin and tonics.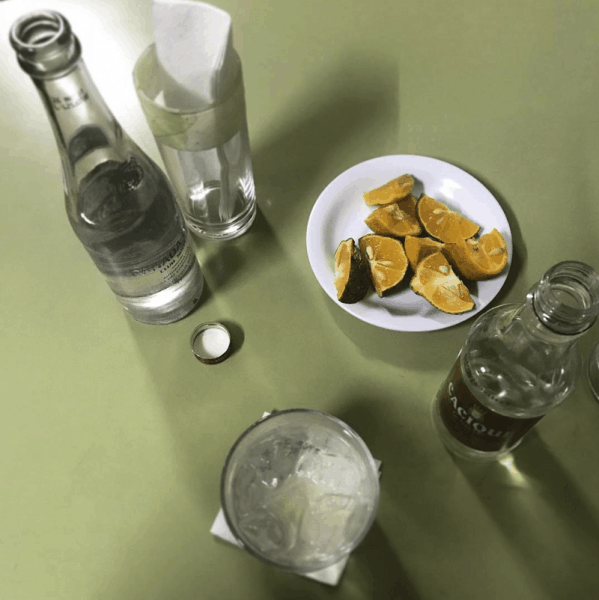 I wasn't even of legal age when La Bohemia became a popular bohemian Chepe icon a decade ago.
It was around that time that architectural heritage researcher and National Award winner, Andrés Fernández, gave a big conference there about San José and its buildings. He chose this bar over any other auditorium in the city.
"The first one who started talking about us was Andrés, and that was 15 years ago… Speak of the devil," don Giorgio joked as Fernández entered La Bohemia.
Fernández asked Nancy for a whiskey pacha and soda water. They are used to this routine.
"It's common to confuse a cantina with a chichera but La Bohemia, it's not like that," said Fernández after he started drinking. He usually drinks at the bar for a few hours, sharing conversation with don Giorgio and other patrons. A conversation would be impossible in a chichera — or chinchorro, as younger people call them — because clients sit down just to get drunk, not to enjoy the ambiance.
Fernández calls the bar a cultural center and describes the sorts of bohemian intellectuals who come around — musicians, writers, film directors, art curators, painters and other journalists like me.
The place is so valuable for those communities that two years ago, poet Fabián Coto presented one of his books at the bar. This year, two other writers hosted events there during Costa Rica's International Book Fair.
A few months ago, a female director, Natalia Solórzano, made an hour-long documentary about La Bohemia that will air on both TD+ and Canal 13 on September 30.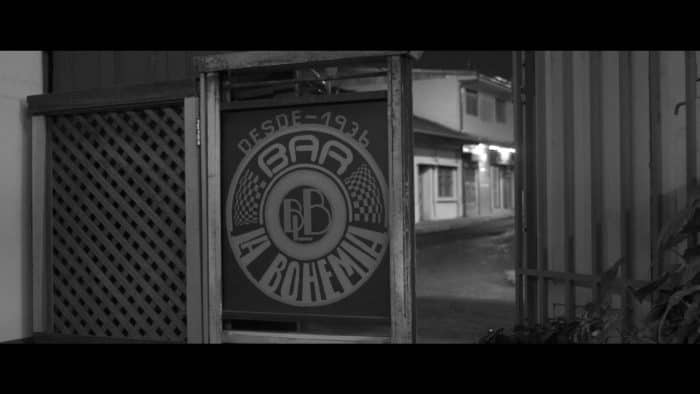 I was invited to appear as an extra on some of the shots because I love La Bohemia like that.
"I have even seen comics where the characters are sitting in here. You can recognize the place because they draw the same windows and tables," describes Fernández.
Sometimes Nancy or don Giorgio are kind enough to add an extra shot of Cacique for free — just because they take special care of their most frequent customers. And that's the kind of honorable title I expect to uphold for many years to come, pacha de Cacique in hand.
---
Natalia Díaz is a freelance journalist. She likes her reading the same way she likes her music: with a side of gin and tonic. Natalia just started this new liquid diet and she's writing all about it. You can follow her on Twitter @natdiaze.