We're pleased to introduce a new column from Monteverde resident Marshall Cobb, who will share commentary on this unique and storied community northwest of San José. Eager to a visit to this lush, green tourist draw? Read more on Monteverde in our Travel section.
"Excuse me. Could you tell us how much further it is to the Monteverde Reserve?"
I stopped my stroll along the dirt road and leaned down to try and see the driver. It was one of the ubiquitous Daihatsu rental cars optimistically advertised as full-sized with four-wheel drive.
I smiled past the lady in the passenger seat, who looked nervous, and accidentally locked eyes with the man behind the wheel, who looked frazzled. A bead of sweat trickled down his temple and he tried, and failed, to avoid flinching in response to the kicks that the two small children tethered into oversized car seats in the second row were delivering to the back of his seat.
I'd been this exact guy about five years ago on our first trip to Monteverde. It's a long, hard drive, particularly with your entire family and related luggage squeezed into less space than is typically provided by a mini-fridge. His eyes spoke panic, so I tried to keep my response short and simple.
"A little more than three more kilometers that way." I pointed in the same direction he was already headed down the bumpy dirt road.
Read also: Monteverde dazzles – wet, wild, lush and teeming with life
The driver leaned towards me so that his head was just beneath his wife's chin. "That can't be right. We passed a sign about three kilometers ago that said it was only three more kilometers."
I'd also been there and done exactly that. "You passed through the town of Guacimal on the way here?"
The woman, fighting for space, looked past her husband's head at the directions in her lap. "Yes. And when we got back to the paved part of the road we veered right. That's where we saw the sign."
I knew the sign. We had often giggled about it and some of the other signage in the neighboring countryside, which, depending on your route, indicates that Monteverde is getting further away as you draw closer.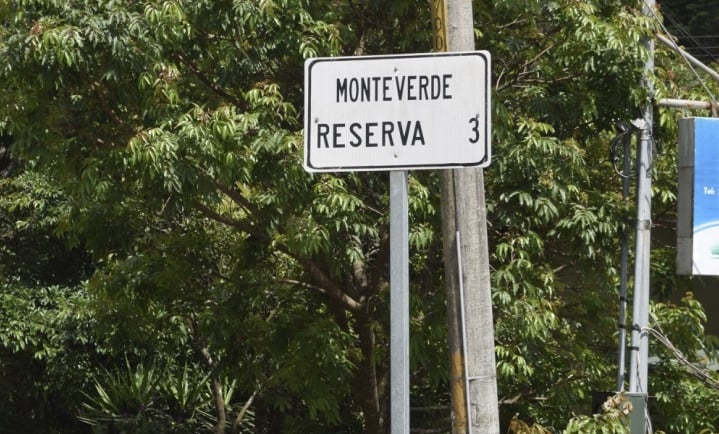 "I understand. The sign is wrong. You're about three kilometers from the entrance."
"Why wouldn't they fix the sign? Isn't this the biggest tourist attraction in the area?
He had a good point, but he wasn't grasping the situation. Pura vida, as I've come to find out over the last couple of years, means that you should be happy the sign is pointing the right direction. The fact that somebody might have mixed up which sign should go where from a distance standpoint wasn't really material.
I wanted to say that all the locals know where the Reserve is and, like cat skeletons up trees, permanently lost tourists don't exist. It was all going to work out. I didn't say any of this but instead took the advice of comedian Bill Burr, treating the situation like you'd treat a large, nervous rescue dog: slow, calm words and no sudden moves.
"Yes, that's correct. Just keep driving the direction you're going. Once you cross the bridge stay to the left and you'll see more signs–"
The driver grabbed the directions from his wife. "What bridge? I don't see a bridge!"
Recommended: Dealing with climate change in Costa Rica's treasured Monteverde cloud forest
The lady, equally tired and cranky but also taking the rescue dog approach, gently pushed him back to his side of the car and took back the now crumpled piece of paper, which she extended out her window towards me
"Can you please just show us where we are?"
I winced as a large tourist bus full of grey-haired, well-heeled tourists honked at the stopped car and blew by on the wrong side of the dirt road. The honk made the kids stop screaming and kicking, at least for a second. Locals often jokingly refer to the posh tour buses as the "five thousand year buses" due to the collective age of those therein.
I bent down and looked at the map. I'd seen a lot of horrible, completely not-to-scale maps produced by the hostels and hotels in the area, but this one looked homemade (criollo, as we now say in our family).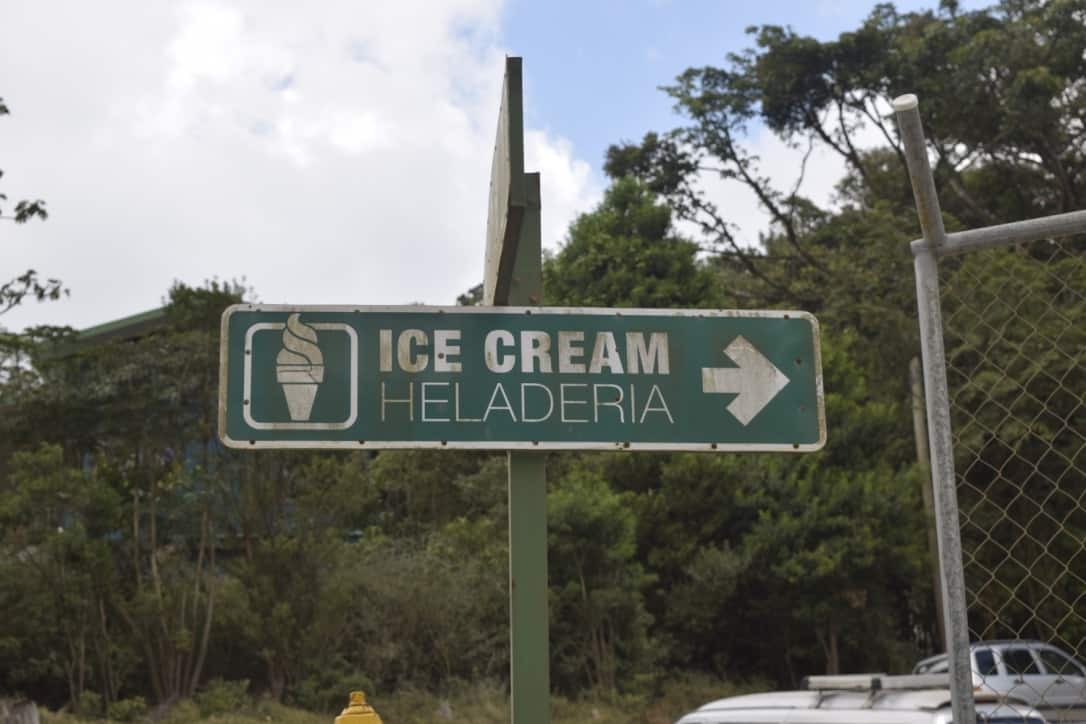 She noticed my hesitation and smiled. "I did some research and put this together."
In the background, the ever-antsy husband rolled his eyes.
I took one end of the piece of paper and tried to figure out her map. It mostly made sense, and I pointed to a spot at the beginning edge of what is called Monteverde. "You're about here."
She frowned. "I don't understand. I thought we'd been driving through Monteverde for a while already." She pointed to a spot further back on the map. "See, this is our hotel. And our hotel is in Monteverde.
This could have gone a variety of directions. I could've said that once the Quakers, who settled here in the 1950s and named their purchase Monteverde, leased a large portion of their land in the 1970s to help create what is now the Monteverde Cloud Forest Biological Reserve. Eventually local businesses started cashing in on the tourism angle and hotels and restaurants that weren't particularly close to the Reserve and had nothing to do with conservation proudly announced that they were located in Monteverde.
Further, as I learned from Lucille "Lucky" Guindon (one of those early Quaker settlers), the Costa Rican government got in on the act and eventually named the entire district Monte Verde (though why they made it two words remains an unsolved mystery).
I could've said all of that, but the driver likely would have resorted to violence. Instead, I smiled and said, "Your hotel is actually in a small town called Cerro Plano. I know it's confusing but all you have to do is drive about three more kilometers that way." I again pointed the same direction they were already headed.
Read more: Resisting climate change feather by feather in Monteverde
He wasn't going for it and again tried to hog the map. "We're going to have dinner tonight at this nice restaurant with gardens. They said they're in Monteverde but it's before our hotel — close to the sign that said three kilometers until the Reserve."
"That's actually Santa Elena," I finished for him. "That's the name of the larger town you first entered when you got back to the paved road."
He looked with disgust at their homemade map. "So that's not Monteverde?"
I gently pushed away from their car, smiling as I went. "Yes, at the end of the day it's all now Monteverde."
No one looked happy, and the kids began bickering in earnest. The man grumbled under his breath and put the car back in gear, grinding it a bit, like a lot of other folks who aren't used to a stick shift.
She smiled at me and then turned as best she could to address the children. "If you don't behave we won't go to the Quaker Cheese factory for the tour and ice cream later on."
I watched them drive off, fighting the impulse to let them know that the Quakers had sold the cheese factory to a Mexican company several years back, and the new owners had eliminated the tours — though you can still buy ice cream.
I continued my morning walk back towards our house, which is tucked away in the woods in the hamlet of Cerro Plano. Our move here was an unexpected development that evolved out of what was supposed to be a one-year sabbatical. I had been just like that driver: Type-A, rules-oriented, demanding.
Pura vida has not completely changed me, but I suspect the walking and the reduced stress level may gift me a few years I would otherwise not have seen — unless I end up getting run-over by one of the tourist buses flying by in the sidewalk-free portions of the Monte Verde district.
Marshall Cobb and his family moved to the Monte Verde district in 2015. He takes breaks from working on his novel by posting blogs on his website and can be reached at: marshall@marshall-cobb.com.
Stay tuned for more on Monteverde in Marshall's new series in The Tico Times. Next up: a look at this region's unusual history.