ZURICH, Switzerland – FIFA on Wednesday sought tens of millions of dollars in damages from the "sordid" officials facing charges in the United States over mass bribery scandals that have rocked world football.
In a wide-ranging admission on the scope of football corruption, just two weeks after Gianni Infantino replaced Sepp Blatter as its president, football's governing body called on U.S. authorities to investigate the assets of former FIFA Vice President Jeffrey Webb.
It said the Cayman Islands official was leading an "extravagant lifestyle" in a U.S. home that may have been bought with bribes.
FIFA also made its most explicit accusation yet that South Africa paid a $10 million bribe to get votes to back its bid for the 2010 World Cup.
World football is at the center of multiple inquiries into bribery and misconduct and the award of World Cup tournaments.
Thirty-nine individuals face charges in the United States over more than $200 million in bribes. FIFA's former leader Blatter and his heir apparent Michel Platini have both been banned.
FIFA acknowledged the widespread graft of recent decades as it accused the tainted officials of "brazen corruption."
"By corrupting these tournaments, matches, sponsorships, and other football affairs through their backroom deals and secret payoffs, the defendants dragged FIFA into their sordid misconduct," said the FIFA demand for "victim restitution" made to the U.S. Attorney's office in New York.
FIFA said in a statement that it "estimates that at a minimum tens of millions of dollars were diverted" through bribes and other corrupt schemes. "This amount is likely to increase as the investigation continues."
It will seek money from the $190 million that the United States says has been forfeited by the 39 individuals and two companies facing charges.
FIFA named 20 former executive committee members and leading officials in regional confederations that it said had taken more than $28 million in compensation, travel and other costs alone, including Costa Rica's Eduardo Li, the former head of the Costa Rican Football Federation. In late February, a judge agreed to allow Li to be placed under house arrest in exchange for a $5 million deposit while the corruption case moves forward.
Conditions include that Li remain in the New York area, monitored by an electronic bracelet and 24-hour video surveillance. Li also surrendered his passport to the FBI.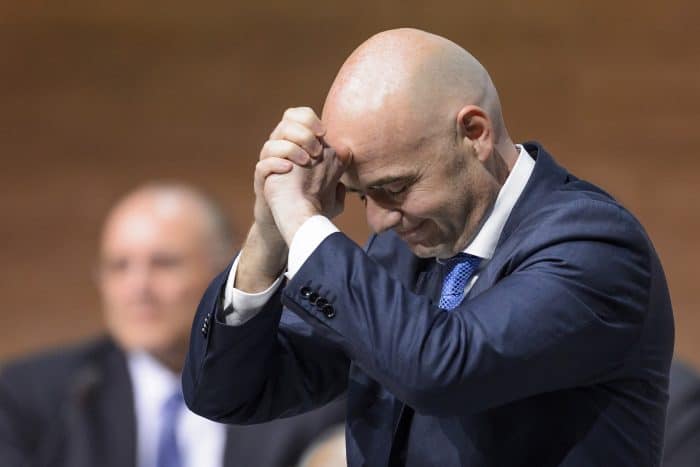 FIFA the 'victim'
"FIFA as the world governing body of football wants that money back and we are determined to get it no matter how long it takes," said Infantino, who was elected FIFA president on Feb. 26.
Many of the bribes at the center of the U.S. investigation were paid for by lucrative television and sponsorship deals in Central and South America. Most of the defendants are from this region.
World Cup bids also face mounting scrutiny, however.
South Africa has strongly denied paying a bribe to secure the 2010 World Cup. But FIFA backed suspicions raised by U.S. investigators.
The claim says executive committee members — including Jack Warner of Trinidad and Tobago and Chuck Blazer of the United States, "sold their votes on multiple occasions."
It said that Warner, who is fighting extradition to the United States, Blazer, who has made a plea deal with U.S. authorities, Warner's son Daryan Warner and other unidentified suspects "engineered a $10 million payoff in exchange for executive committee votes regarding where the 2010 FIFA World Cup would be hosted."
Warner sent his son to Paris to collect "a briefcase with $10,000 in cash from a high-ranking South African bid committee official," said the document.
"Ultimately, given defendant Warner's strong illicit ties to the South African bid committee, the South Africans offered a more attractive bribe of $10 million in exchange for Warner's, Blazer's, and a third executive committee member's votes," it added.
"They disguised and funnelled the bribe money through the financial accounts of FIFA, member associations, and the 2010 FIFA World Cup local organizing committee."
Neither the South African government nor its football association responded immediately. But the sports minister Fikile Mbalula, who has denied any wrongdoing in the past, called a press conference for Thursday.
FIFA also told how Warner sold votes for the 2011 FIFA presidential election to Qatari official Mohamed bin Hammam, who has since been banned for life.
Delegates at a Caribbean Football Union meeting where bin Hamman spoke were each given envelopes containing $40,000 in cash.
Webb has been accused of involvement in bribes for television and marketing deals. He made a deal with U.S. prosecutors last year, having agreed to pay more than $6.7 million, and is now on bail living in a mansion in Georgia state.
FIFA called on the U.S. Attorney to carry out an immediate accounting of Webb's assets and funds.
"FIFA is concerned that Mr. Webb may not have fully disclosed his assets to the court or to the government," the world body said in a letter to the U.S. Attorney.
FIFA highlighted a media report indicating "Webb continues his extravagant lifestyle" and that his home may have been bought with "bribes and kickbacks."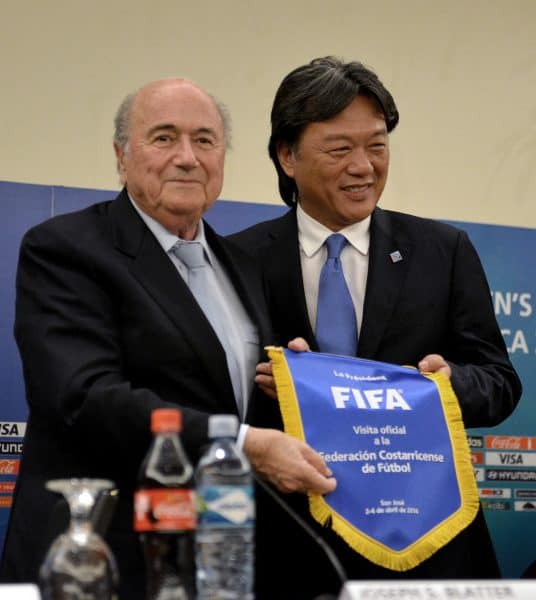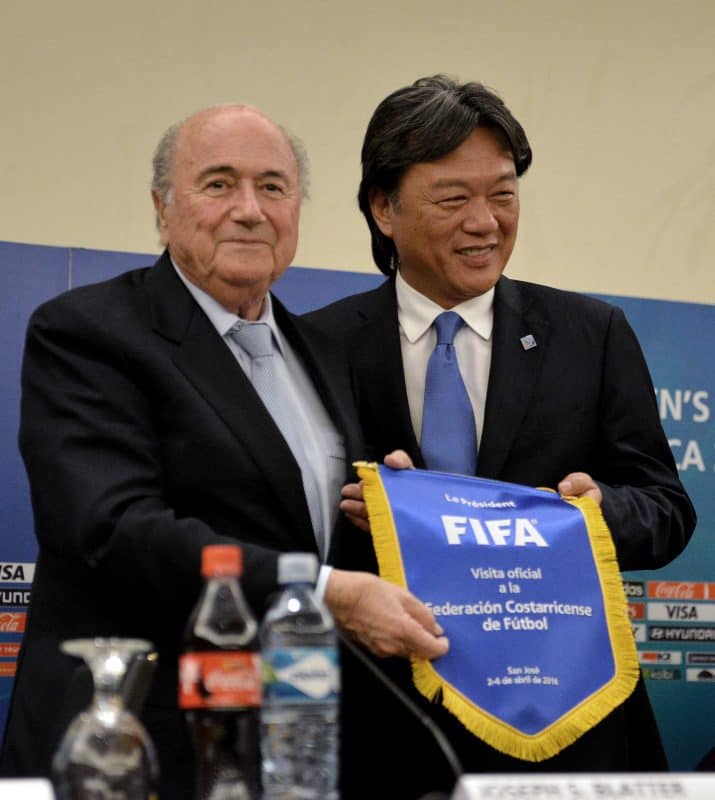 Show us the money
FIFA's 22-page request to seek part of the money that could be collected from defendants in the U.S. case was filed on Tuesday and made public on Wednesday. The organization is seeking at least $24 million in restitution from former officials in the organization since 2004.
"By depriving FIFA of honest services, the accused obtained money from FIFA in an unfair manner in the form of salaries, bonuses, benefits and other compensation," the complaint states, adding that the world football body "has the right to restitution of these amounts."
The list includes nearly all former directors of Concacaf and Conmebol who face federal charges in New York and served on FIFA's Executive Committee or other FIFA bodies.
From Ricardo Teixeira, ex-president of Brazil's Football Federation and a former member of FIFA's Executive Committee, FIFA seeks $3.5 million. From Paraguayan Nicolás Leoz, the amount exceeds $3.25 million.
FIFA wants more than $5 million from Rafael Salguero, the former president of Guatemala's Football Federation. From other former officials, the amounts FIFA is seeking are smaller, including Costa Rica's Li, from whom  FIFA hopes to collect $10,750.
As the New York Times pointed out on Wednesday, the case is peculiar in that, "Organizations reeling from scandal rarely ask the government to reimburse them for their employees' crimes. More often, they pay penalties."