Two families, including four children, who turned themselves over to U.S. immigration authorities in a Texas border town Tuesday.
Five men with fake Greek passports, stopped at a Honduras airport because of a missing vaccination certificate.
A third family who showed up in Texas on Friday seeking asylum. A woman on a bus from Nicaragua, detained at the Honduras border Saturday.
Since the start of Syria's bloody civil war four years ago, a flood of refugees have fled the country in search of some place safer. Millions turned to neighboring countries like Turkey, Lebanon and Jordan, where many live in refugee camps or tent settlements under threat of continued violence. Hundreds of thousands more took their chances on a risky ocean crossing or an exhausting overland journey to Europe, where mistrust of migrants is high, as is fear that borders might close at any moment.
And a trickle are now appearing on the western side of the Atlantic, having decided that a trip across a foreign continent at Central American smugglers' hands is their best bet for starting a new life.
"There are so many people leaving Syria now," said migration expert Shaina Aber in an interview with The Post. "It's not surprising that some are making their way around the globe the best they know how."
Aber, who works as a policy director for the National Advocacy Office of the Jesuit Conference of Canada and the U.S., said there has always been a small but substantial number of "extraterritorial refugees" from Africa and Asia making their way along Latin America's established migrant trail.
"You can track the various refugee crises in the world by who starts showing up," she said. Several years ago, it was Somali migrants. Before that, it was people from Bhutan.
See: Costa Rica detains Syrian woman traveling on falsified Greek passport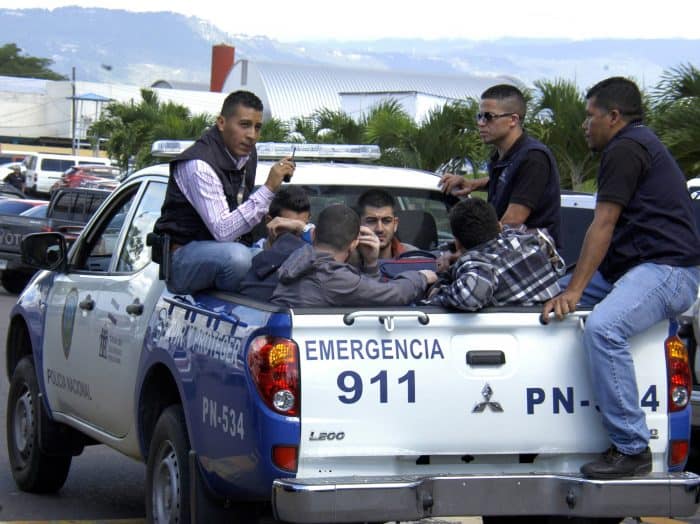 Taking advantage of the relatively lax border controls in countries like Brazil and Ecuador (the former has been relatively welcoming toward Syrian refugees, the latter is one of few countries that doesn't require visas of Syrian visitors), migrants typically fly into Latin America using purchased plane tickets. Once they arrive, they turn to local smugglers to guide them toward the country where they hope to seek asylum – usually the United States.
"This is what happens when countries continue to externalize their borders," said Jennifer Podkul, a migrant rights expert at the Women's Refugee Commission, in an interview with The Post.
Podkul was referring to the tendency of the U.S. and other nations to locate immigration control and refugee screening efforts beyond their borders, rather than processing asylum requests once refugees arrive. If refugees can't reach their destinations – and declare asylum there – legally, she continued, smugglers will help them to do it illegally.
"The smugglers are always one step ahead and always able to charge an exorbitant amount of money to get people to where they need to go to reach a place of safety," Podkul said.
A well-worn route
The smuggler's route north is well-worn, if not necessarily worn smooth, by hundreds of thousands of people from within the Americas. Any of them can attest to the path's particular perils: extortion from the smugglers known as coyotes; kidnappings; death by dehydration, heat exhaustion or the gunshot of a cartel member.
For Syrian migrants, far from the routes most trafficked by their countrymen and typically unable to speak Spanish or Portuguese, the trip is almost always coordinated by smugglers on either side of the Atlantic.
Aber said that a trip like the one made by the five Syrians apprehended in Honduras with falsified Greek passports last week would require a "pretty sophisticated smuggling network" to plan.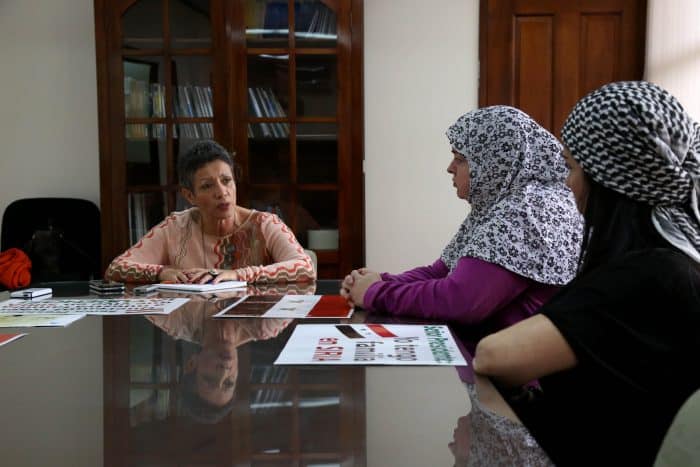 The five men, who are being held in Honduras while officials check their identities, began their journey in Lebanon. They made it to Turkey, flew to Brazil, traveled by land to Argentina, then flew from Argentina to Costa Rica and from Costa Rica to Honduras, according to Reuters.
Relatives of one of the men, 19-year-old Lourans Samaan, said he was a Syrian Christian from a village near the hard-hit city of Homs, which has been subject to near-constant shelling during the four years of war. He hoped to reach the U.S., where his brother lives.
"He just decided to go anywhere safe," another of Samaan's brothers said, speaking to Reuters from the United Arab Emirates.
The other four men were aiming to seek asylum in Guatemala, according to Aber. A Turkish smuggler had promised them jobs and a home there. Instead, they were stopped by Honduran authorities, who were initially alarmed by their lack of a yellow fever vaccination certificate and then noticed that their passports appeared forged.
Their detention prompted unease about how the men were able to travel through three other Latin American countries without problems. It also drew concerns from migrant rights advocates, who questioned whether Honduran and other immigration authorities were recognizing and processing potential asylum seekers in accordance with international rules on refugees.
Related: Costa Rica now will accept Syrian refugees after president reverses course
According to Aber, the five men detained in Honduras last week are going to be charged with falsification of documents – a "worrying development," she said, since the United Nations convention on refugees advises countries not to penalize people entering illegally or on false documents given the circumstances that forced them to take such measures.
The arrests of the five men, along with the appearance of several Syrian families at the U.S. border with Mexico, raised alarm among some in the U.S. worried about refugees from the Middle East entering the country illegally – especially those that already oppose admitting refugees at all.
After it was reported that a suicide bomber involved in the brutal attack in Paris this month carried a Syrian passport (the document was later revealed to be a fake), more than half of U.S. governors announced that they wouldn't allow Syrian refugees to be settled in their states out of concern that militants might be among them.
A recent Washington Post-ABC News poll found that that over half of U.S. adults oppose accepting refugees from Syria and other Middle Eastern countries, even if they are screened for security.
Kathya Rodríguez, director of immigration in Costa Rica, told the Associated Press that the five Syrians held in Honduras did not appear to have any terrorist links.
According to the Associated Press, more than 145,000 people from countries other than Mexico were detained at the U.S.-Mexico border during the federal budget year that ended Sept. 30, 2015. The vast majority came from Central America, though five were from Syria. Border Patrol agents apprehended 14 Syrians in federal fiscal year 2014, the AP said.
In the past week alone, more than 20 Syrians have been apprehended by authorities in Honduras, Costa Rica, the U.S. and on the Dutch Caribbean island of St. Maarten, according to the AP.
© 2015, The Washington Post