NEW YORK — Will Smith, who long ago moved from music to acting, has briefly returned to rap in a collaboration with the Colombian band
Bomba Estereo
.
In his first rap recording in a decade, Smith offers a short interjection in a remix of Bomba Estereo's song "Fiesta."
Smith raps lines in a mishmash of conversational Spanish and English that include: "Hola mamacita / Go get me a beer-a."
Smith has previously voiced admiration for the Colombian band, which brings electronic dance beats to music rooted in the cumbia tradition.
The band's founder, Simón Mejia, said Smith's contribution was "beyond anything we have dreamed of."
"When I was told that Will Smith wanted to collaborate on a remix with Bomba, I couldn't believe it," he said in a statement, hailing the rapper-actor for making an effort in Spanish.
"Fiesta" is up for two Latin Grammys next month.
Smith was first known as half of the duo DJ Jazzy Jeff and The Fresh Prince in the 1980s, when hip-hop was becoming mainstream in the United States. Amid widespread media criticism of rap's language and themes, the duo won radio play with clean-cut tunes such as "Parents Just Don't Understand."
Smith went on to star in the TV series "The Fresh Prince of Bel-Air" and has emerged as one of Hollywood's most successful actors, with movies such as the "Men in Black" series, "Ali" and "The Pursuit of Happyness."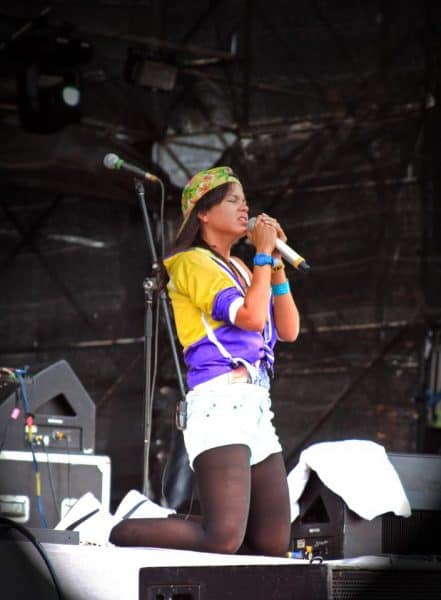 Both Smith and Bomba Estereo also are no strangers to Costa Rica. Smith partially filmed his blockbuster movie "After Earth" here with son Jaden, and Bomba Estereo played the 2012 Festival Imperial north of Costa Rica's capital.
Smith's last album was "Lost and Found," which came out in 2005 to a mixed reception. But earlier this year he said that he had gone to a studio with rap giant Kanye West, although Smith stopped short of saying whether the end result would be released.