TIXTLA DE GUERRERO, Mexico – Protesters demanding justice for 43 missing students and their families clashed with police and torched a truck in Mexico's southern state of Guerrero on Tuesday, just days before the tragedy's first anniversary.
The protesters threw Molotov cocktails at officers in riot gear who responded with tear gas on a road near the Ayotzinapa teacher training college, where the missing students were studying.
At least five officers and two students were injured in the confrontation, officials and parents of the students said.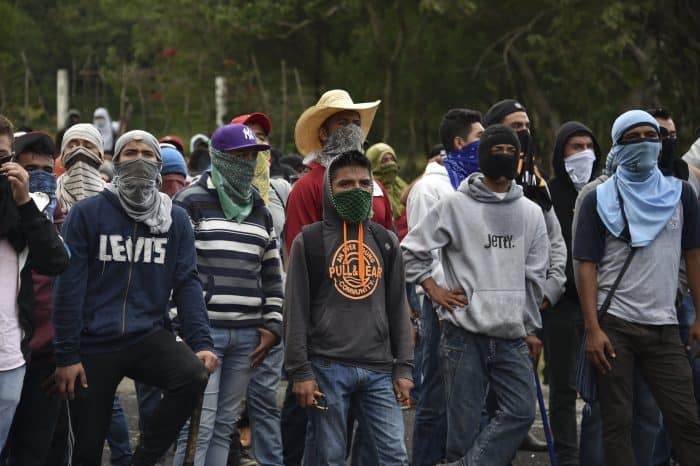 The clash erupted after relatives of the 43 missing students were heading to the state capital, Chilpancingo, in a dozen buses to hold a demonstration. Their convoy was blocked by some 200 state police officers.
Parents of the students tried to negotiate with the officers, but after the police refused to let them through, some 200 masked students set a soft drink truck that they had seized ablaze and lobbed firebombs. The protesters briefly held two officers.
The clash came a day after a group of protesters ransacked the Guerrero state prosecutor's office in Chilpancingo, breaking furniture and computers.
A protest is planned for Mexico City on Saturday to mark one year since the 43 students disappeared after they were attacked by police officers in the Guerrero town of Iguala. Prosecutors say the officers delivered the students to the Guerreros Unidos drug gang, which killed them and incinerated their bodies after confusing them with rivals. But independent investigators have contradicted those official conclusions, saying there was no evidence that the young men were burned in a garbage dump.
See also: Mexico's 43 missing students continue to haunt President Peña Nieto – and they should