Theater: "Abominable Creatures"
A Muppet-style collection of three plays inspired by the films "Batman," "King Kong" and "The Exorcist," but with a twist: the main characters denounce corruption and the hypocrisy of authority.
"Hollywood: abominables criaturas" will be performed August 13 -September 6 (Thu.-Sat.) at Teatro 1887, National Cultural Center (CENAC), San José. 8 p.m. ₡2,500 – 5,000 ($5-10). More info at 2257-8306/7204-6542.
Music: "Jazz in Concert"
The Concert Band of Cartago experiments with jazz in the framework of classical music. The concert features works such as Igor Stravinsky's "Ebony Concerto," Darius Milhaud's "La creación del mundo,"  and George Gershwin's  "An American in Paris."
"Jazz en concierto" takes place August 7 at 7 p.m.at the University of Costa Rica (UCR) School of Music, San Pedro, and August 9 at 11 a.m. at the Municipal Amphitheater of Cartago. Free. More info at 2551-2569.
Dance: Contemporary Dance Festival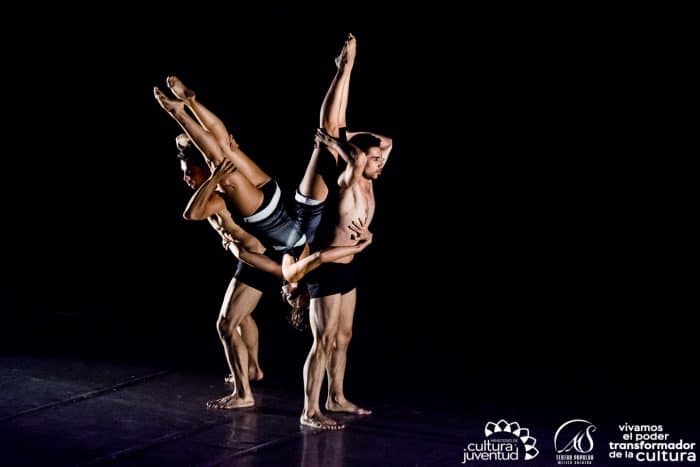 The 14th edition of the Contemporary Dance Festival features 17 national performances and, thanks to its union with the dance project Mudanzas 9, two international guests: Spanish dancer Victoria P. Miranda and the Dominican National Ballet.
"Festival de Danza Contemporánea" continues until August 12. Read our preview for more information, visit the Festival Facebook page, or call 2295- 6000/2295-6028.
Music: 25th Credomatic Music Festival
The annual music fest takes place August 8-23. At the inaugural concert, catch the Great Academic Chorus of Russia and Surá Chorus of Costa Rica; then continue on to watch concerts at churches and parks all around the country. International guest artists include Frédéric Bednarz (violinist from Canada), Natsuki Hiratsuka (pianist from Japan), and many more.
Festival Musical de Credomatic kicks off August 8 at the National Theater, downtown San José. 8p.m. ₡10,000 – 20,000 ($20-40). More info: National Theater website or at 2010-1111. Check out the whole festival program at the Credomatic website.
Music: "Fly Again"
The Costa Rican group Cantoamérica is releasing its new album "Vuela Otra Vez" ("Fly Again") and will offer a free concert to present it to the public. The album is a compilation of six years of experiences, including the group's visit to Africa to seek out the roots of Caribbean music.
"Vuela Otra Vez" concert takes place August 8 at CENAC, San José. Free. 3:30p.m. More info at 2255-3188.
More Upcoming Concerts:
Andy Egert Blues Band: Veteran musician Andy Egert and his band bring their bluesy sound to El Sótano, Barrio Amón. August 8 at 9 p.m. ¢3.000. More info at 2221-2302.
424: The band will take part in the National Theater's "Midday Theater" series with a high-impact show. August 11 at, 12:10 p.m. ¢1.000 ($2). More info at 2010-1111.
Pink Collective Fury: In celebration of Mother's Day, Amon Solar is featuring an alternative rock concert with PCJ, Ema Brot, Topo Sicosis and Manolo. August 13 at El Sótano, Barrio Amón.  9 p.m. ¢2.000 ($4). More info at 2221-2302.