The fourteenth edition of the annual National Contemporary Dance Festival is bringing more artistic offerings than ever to San José stages, thanks to this year's alliance with "Mudanzas 9," a project of the National Dance Company. The Festival will feature 17 national and two international performances, exploring themes from love and marriage to equality and loneliness.
The Festival is an initiative of the Culture Ministry, which seeks to boost the professional development of Costa Rican contemporary dancers by promoting the work of local artists, as well as encouraging public interest in the art. Events kicked off on August 3 and will continue through August 12. In recent days, groups such as Colectivo Afro, Imago Danza and Corpóreos have performed at the Melico Salazar Theater and the Dance Theater, among others locales.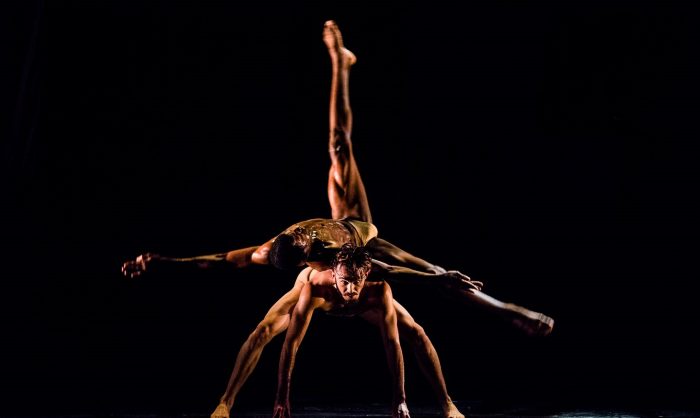 One of the international guests of the Festival is Spanish dancer Victoria P. Miranda, whose dance trajectory started at the early age of 7. Victoria has studied dance at renowned academies such as Merce Cunningham, CNDC L´Esquisse Angers, The Place and Provisional Danza. As a choreographer, she has collaborated on the  production of more than 20 different projects including vertical dance, street works, and large-format pieces.
At this year's Festival, Victoria is offering various dance workshops, participating as a judge, and performing her latest piece, "I Leave the Lights on." The piece focuses on Obsessive-Compulsive Disorder (OCD), and what it is like to get to know and even fall in love with a woman suffering from OCD. The performance will take place tonight at 8 p.m. at the Dance Theater in downtown San José.
The other international guest is the Dominican National Ballet, which is on its 2015 tour, having visited Colombia, Peru and now, for the first time, Costa Rica. The group will be interpretating the contemporary neoclassical piece "Guara ar iu filin?" on August 9 at 6 p.m. at the Melico Salazar Theater.
The National Dance Company will close the Festival on August 12 at 8 p.m. at the Dance Theater with their piece "toc toc toc… Una mirada al revés" ("Toc toc toc… a Backwards Look"), which explores the idea that each person owns his or her own reality, taking the audience along the line between daily routine and fantasy as if seen through the innocent eyes of a child.
Tickets are ₡4,000 (approximately $8). Find the full Festival program, locations and more info at the Festival Facebook page or at 2295- 6000 /2295-6028.