Music: "Mägo de Oz"
With their flowing hair, their all-black outfits, and their gypsy-infused ballads, Mägo de Oz is like the Iberian answer to Trans-Siberian Orchestra. Established in Madrid in 1988, the nine-man band has seen all kinds of performers over the years. They arrive in San José to unleash their rockin' sound on Club Peppers in Zapote.
"Mägo de Oz" concert takes place June 3 at Club Peppers, Zapote. 8 p.m. ₡25,000 ($50). Info: eTicket.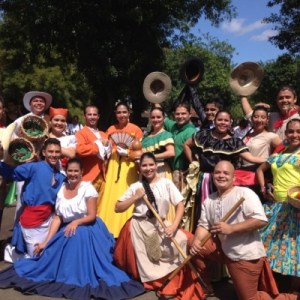 Dance: "By the Woodstoves' Light"
Traditional music and folk dance come alive during this upbeat performance by Curubanda. Recall the olden days on the finca with colorful dresses, classic instruments, and bright neckties.
"A la Luz de los Fogones" takes place May 30 & 31 at the Melico Salazar Theater, downtown San José. Sat., 8 p.m.; Sun., 5 p.m. ₡5,000-8,000 ($10-16). Info: Theater Facebook page.
British Community Charity Picnic
Anglophiles rejoice! The British Community Charity Picnic is an annual celebration of all things United Kingdom – you can find authentic English beer, sausage butties, and curry delights courtesy of Tin Jo. But this isn't just a chance to shop for British knickknacks: Proceeds benefit at-risk schools around the Central Valley. An upbeat outdoor event that helps the community? Capital idea!
Charity picnic takes place May 31 at The United World College, Santa Ana. 9 a.m. – 3 p.m. ₡4,000 ($8). Info: Central Cultural Britanico website.
Fair: "Viva el Arte"
Curridabat is usually known as a sprawling residential suburb, where strip malls merge with highways. But there's a lot of creativity out there: The Plaza del Sol mall will draw 45 painters, sculptors, and multimedia artists. Looking for something to adorn your walls? Want to meet local crafters? This is the place to be.
Fair takes place May 29-30, Plaza del Sol, Curridabat. Fri. – Sun., 10 a.m. – 7 p.m. Free. Info: GAM Cultural website.
Art: "Magical Fragments"
Diana Robles' portraits of feathers are both sublime and haunting, depending on how you look at them. See her full portfolio at Galería 2258, a exhibition space hidden in the neighborhood of Paseo Colón.
"Fragmentos Mágicos" continues through June 5 at Galería 2258, Paseo Colón. Mon. – Sat., 10 a.m. – 6 p.m. Free. Info: Gallery Facebook page.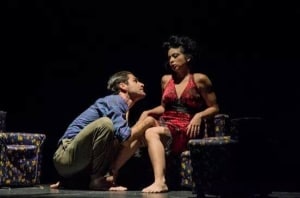 Dance: "Dance in Stained Glass"
Taking on such psychological themes as loneliness and connection with other people, choreographer Henriette Borbón presents several different vignettes at The National Theater. For fans of modern dance, catch this special midday performance, accompanied by the live music of Isabel Guzmán.
"Vitral de Danza" takes place June 2 at The National Theater, downtown San José. 12 p.m. ₡1,000-2,000 ($2-4). Info: National Theater website.
In Memoriam: American Legion Ceremony
Wear the traditional poppy and join with members of the American Legion Post CR10 in Escazú this Saturday for a special ceremony in observation of Memorial Day. The ceremony includes the "Transfer to the Post Everlasting," the burning of symbolic Service Records of veterans who died this past year.
Ceremony takes place on May 30 at 11 a.m. in the San Antonio de Escazú Cemetery. Info: kstacey90@hotmail.com.