They came for the beaches, the cloud forest and the wildlife. They wished they never had to leave. That is, until they couldn't leave.
Thousands of visitors are stuck with an extended stay in Costa Rica thanks to a series of ash eruptions from Turrialba Volcano, located about 70 kilometers east of Juan Santamaría International Airport. The airport closed down for safety reasons on Thursday afternoon.
Though it reopened at noon on Friday, it'll take airlines days to reschedule all their passengers onto new flights.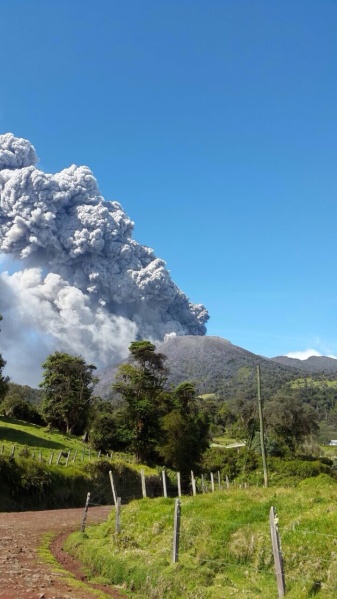 Joe Brown from Hartford, Connecticut, had four flights — on four different airlines — cancelled as he tried to get home Friday after ending his vacation in Quepos, on the central Pacific coast. He said if he couldn't get out on a flight Friday night, he was considering renting a car and driving to Panama City to catch a flight there.
Turns out that's a serious option for travelers who want to get home before the middle of next week.
Keith Neuman and his wife Tommi, who were traveling with their two teenage kids, Stuart and Maddi, said they were told by a US Airways representative that they might not be able to get on a flight until Wednesday. The airline rep told them their other option was to take a bus to Panama and fly out from there.
Travelers who had resigned themselves to spending the night were having trouble finding hotels, and some opted to stake out a space in the airport.
Beach towels came out; neck pillows were praised.
There were complaints — about airline service, about the airport's out-of-date info on flight statuses — but there was also that sense of comaraderie unique to transportation fiascos.
Some opted to imbibe a few more Imperials with newfound friends while comparing who had the longest way home or the worst connection conundrum.
One couple, Gerry and Sharon Gardiner from Algonquin Park, Ontario, planned to bunk down in the airport for the last night (they hoped) of their 25th wedding anniversary trip. They didn't seem to mind terribly.
"We're used to seeing the poor suckers who are stuck at an airport because of a snowstorm," Sharon said. "What can you do?"
See photos, video and more of Turrialba Volcano's eruption and aftermath