Along the highway that runs along the Central Pacific Coast between Jaco and Dominical, you will see vast plantations of African palm trees, broken up by the occasional group of homes clustered around a soccer field. You may wonder what all that is. Here's a quick primer:
Plantations
What were once vast banana plantations owned by United Fruit Company now house neatly planted rows of African palm trees. These trees were planted starting in the 1940s when diseased ravaged the banana crops. The fruit of the trees, which you'll see as a reddish cluster of golf ball-sized nuts known as kernals, is harvested and processed for their oil. This oil is then refined into many items that we use every day, including cosmetics, candy, soaps, industrial lubricants, and more.
Palm oil: Guatemala's newest, biggest cash crop?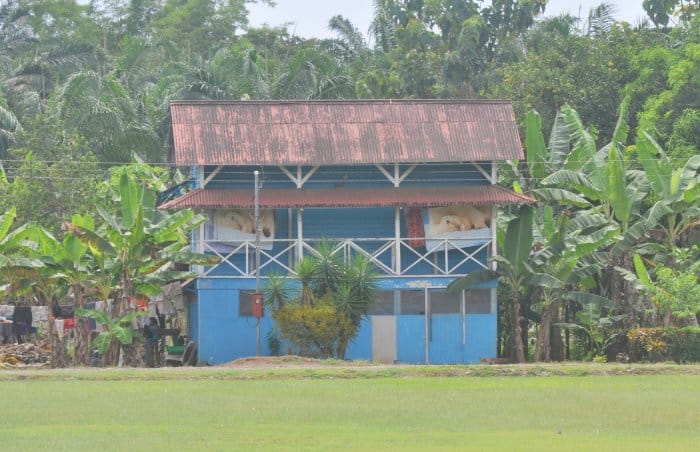 Towns
Quepos was the epicenter for United Fruit's banana production, and there are still many examples of plantation architecture left in the city. It's a bit easier to pick out along the highway, though, as you see homes clinging around a large soccer field. These were built United Fruit to house workers in the plantations. Still today many of the homes are occupied by families who toil in the shade of the African palm.