BUENOS AIRES, Argentina — President Cristina Fernández de Kirchner said Thursday she had "no doubt" that a prosecutor who accused her of graft was murdered, and that he was killed in order to dirty the reputation of her government.
Alberto Nisman was fed false information to accuse the government of intervening in the investigation into the biggest terrorist attack in Argentine history, and then killed to discredit her administration, Fernández said.
"They used him while alive and then needed him dead. It's that sad and terrible," she wrote in a statement on her website. "The real operation against the government was the death of the prosecutor."
Nisman was found dead from a shot to the head in the bathroom of his apartment in Buenos Aires on Jan. 18, the day before he was scheduled to present his evidence against Fernández to congress. The death has roiled Argentine politics and dominated debate in the South American country where presidential elections will be held later this year.
The scandal adds to separate corruption probes into her government and the country's economic woes, with gross domestic product expected to contract for a second year and inflation running at the fastest pace in Latin America after Venezuela.
The lead investigator into his death, Viviana Fein, said Thursday his case has been filed as a "suspicious death" and she's deciding whether to order another autopsy. Nisman's mother and aunt were scheduled to give testimony Thursday and Fein called on anyone with relevant information to come forward.
The 51-year-old federal prosecutor had accused Fernández of trying to absolve Iranian officials for their possible involvement in the 1994 bombing of a Jewish center in Buenos Aires that killed 85 people.
The 2,900 word statement from Fernández Thursday which detailed her theory on why Nisman's death may have been murder, comes three days after a Facebook posting where she implied he had committed suicide.
"In two centuries of Argentine history, never has an event with foreign origins resulted in such a serious political crisis," Rosendo Fraga, a political analyst who runs pollster Nueva Mayoría, said in an email. "It's possible that we're looking at the most difficult political moment for Kirchnerismo in more than a decade in power."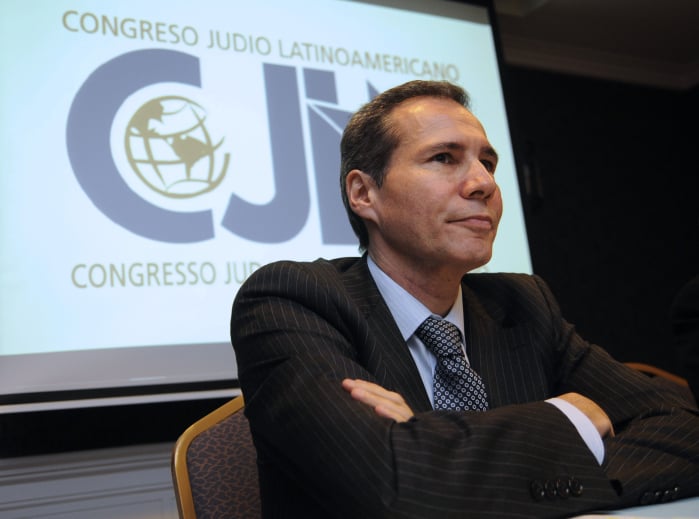 The results of a preliminary autopsy released Monday concluded there was "no third party" involvement in the prosecutors death. Since then, evidence has emerged casting doubts over whether he committed suicide.
A locksmith, named by local media as Walter, said a back door to Nisman's 13th-floor, guarded residence in Buenos Aires was accessible to "anyone" using basic tools or a key. Walter spoke to reporters after meeting with investigators.
Police are also examining a footprint and fingerprint in a passage where air conditioning units are located that abuts a neighbor's apartment, news wire Noticias Argentinas said, citing court officials it didn't identify.
The 290-page dossier in which Nisman claims that Fernández and Foreign Minister Héctor Timerman plotted to have five Iranian officials removed from Interpol's red notice list in exchange for trade in oil and grains, is being reviewed by a judge, Ariel Lijo. Nisman's report was made public Jan. 20.
Lijo considered the allegations presented by Nisman credible and is analyzing whether the evidence is enough to justify further investigating the allegations against the government, a person with knowledge of the process said in a Jan. 20 interview. He asked not to be named because the information wasn't public.
Lijo brought charges of influence peddling and bribery last year against Vice President Amado Boudou.
Under a memorandum of understanding in 2013, Fernández and Foreign Minister Héctor Timerman would push for Interpol to remove "red notices" against five of seven former Iranian officials charged for their involvement in the terrorist attack in exchange for greater trade, according to Nisman's report. A red notice is a request to authorities abroad for help arresting and extraditing wanted persons.
"Disregarding the evidence, the facts or the real responsibility for the attack, the Iranians were going to be absolved from the case, Iran was going to be 'whitewashed' and this came from 'high up,' that's to say it had the presidential seal," Nisman wrote in the report. "Everything was agreed, they were going to use the AMIA case as a pawn to satisfy geopolitical interests."
Iran has denied involvement in the bombing. Argentine government officials has sought to disparage Nisman's claims, saying they were misguided and "weak."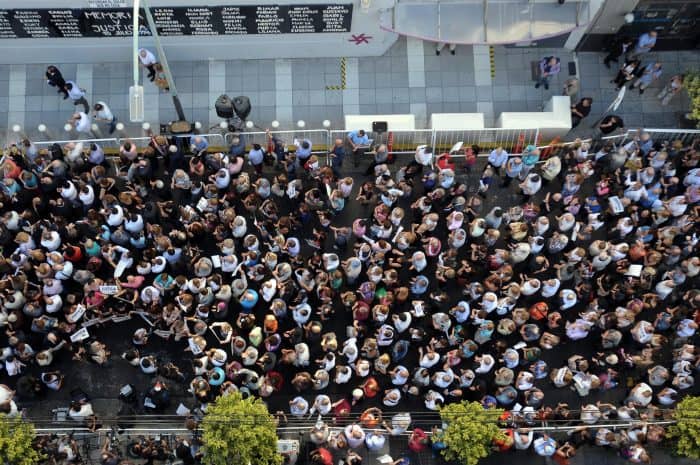 Fernández said Thursday the allegations don't make sense since Argentina never imported oil from Iran and trade has actually fallen between the two nations since the 2013 memorandum.
The government said that a spy called Ramón Allan Héctor Bogado, referred to in the report as "Allan," had never been on the intelligence agency's payroll, according to a copy of a letter sent to Lijo by Intelligence Secretary Óscar Parrilli. Bogado had been accused by the agency in November of "influence peddling" after he posed as an agent to customs officials, according to the letter, which was distributed by the presidential press office.
"Nisman's allegations were never the true plot against the government, they fell apart from the beginning," Fernández wrote. "He didn't know and probably never did. The real plot against the government was the death of a prosecutor after accusing the president" of trying to cover up Iranian involvement in the terrorist attack.
© 2015, Bloomberg News