WASHINGTON, D.C. – It's been something of a breakthrough year for marijuana, the once shunned intoxicant that is steadily gaining ground as a legal high in parts of the world.
In 2014, Uruguay may have been the only country to fully legalize pot, but growing number of U.S. states followed parts of Europe in moving in a similar direction.
And news that the family of the late reggae great Bob Marley has approved the marketing of "Marley Natural," an upmarket marijuana brand, reinforced the upbeat mood among cannabis campaigners.
In May, Uruguay became the first — and so far only — country in the world to allow citizens to grow, buy and consume marijuana.
It embraced legalization despite criticism from a United Nations drug control body and opposition from a majority of public opinion within the South American nation.
The "experiment," as policy is described by Uruguay's outgoing leader President José Mujica, is moving slowly.
The policy won't come fully into effect until early next year, when entrepreneurs will be authorized to produce cannabis and some pharmacies will be registered to sell it.
Decrees covering its application stipulate that consumers who are residents of Uruguay aged 18 and over can buy up to 40 grams of cannabis a day in certified pharmacies.
Read more marijuana stories here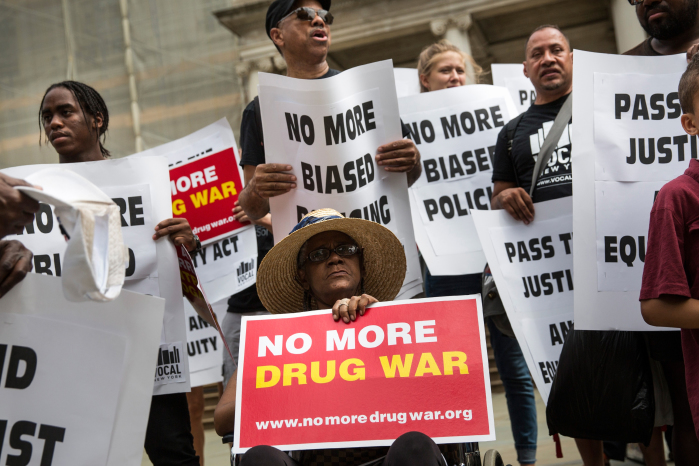 Grow your own 
Those who prefer to grow their own can register up to six plants a year on a national database, or join a club of 15 to 45 members that can grow a maximum of 99 plants a year.
The law, voted a year ago, was promulgated six months ago with the objective of fighting illicit trafficking.
Slow to put into place, Uruguay's legalization also has to pass muster with newly-elected president Tabare Vásquez, who takes office on March 1.
A cancer specialist who is fervently anti-tobacco, Vásquez has said that he will respect the law, but proceed with a strict evaluation of its impact.
In the United States, campaigners hailed what the Marijuana Policy Project called "yet another historic election year for the movement to end marijuana prohibition."
Voters in Alaska and Oregon opted to follow Colorado and Washington state in legalizing the consumption, sale and taxation of marijuana for recreational and medical purposes.
And by a two to one margin, voters in the District of Columbia approved in November an initiative to legalize the possession and cultivation of marijuana in small amounts for personal use.
See also: US states allowing medical marijuana report fewer prescription-drug overdose deaths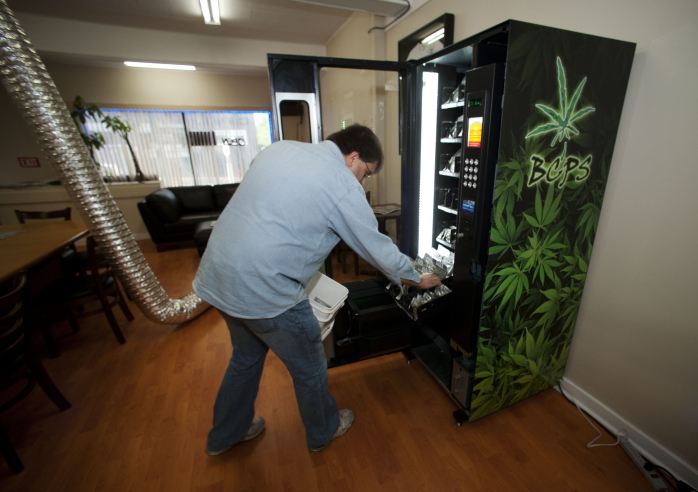 Risks stumbling block
But it remains to be seen how far the U.S. capital's reform will go, after opponents in Congress slipped language into an omnibus federal spending bill that attempts to impede its implementation.
Twenty-three states plus the U.S. capital already allow cannabis for medical use. Measures to ease pot laws have also been set out in 40-odd states.
It's hard to put a number of the size of the "pot business" — estimates range from 10 billion to 40 billion dollars. But everyone agrees it's a booming industry.
In Colorado, a specialized bank dedicated to marijuana entrepreneurs who so far have been limited to doing business in cash, is to open in January.
Traditional banks have been reluctant to work with marijuana businesses, fearing prosecution from federal authorities.
Paradoxically, under federal law, marijuana remains illegal, and classified on the same level as heroin and LSD. Critics consider it a "gateway drug" to harder substances.
U.S. President Barack Obama's administration has told states legalizing marijuana to guard against the sale of pot to minors or its use to camouflage trafficking in other drugs.
See also: President Solís says medical marijuana bill is under consideration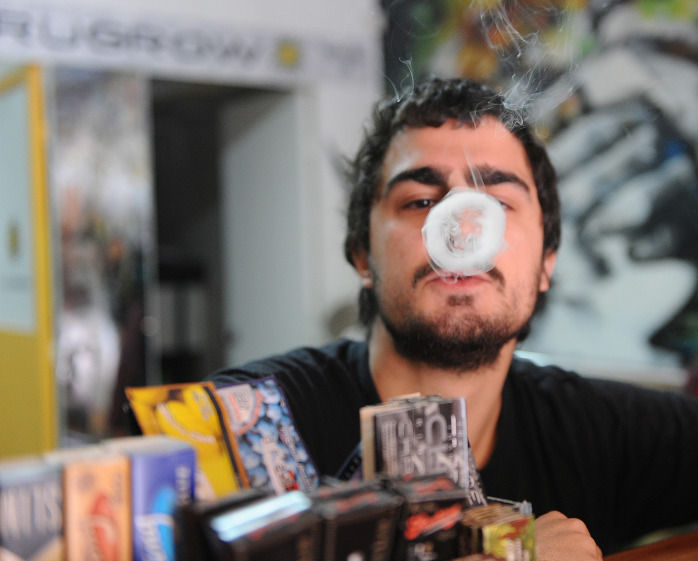 Most favor legalization
Since 2013, however, opinion polls have indicated that a majority of U.S. citizens favor legalization.
"The stage is now set for 2016, when measures to regulate marijuana like alcohol are expected to appear on ballots in at least five states," said Mason Tvert, director of communications at the Marijuana Policy Project.
"It's probably only a matter of time before legalization sweeps the nation," the left-leaning Mother Jones current affairs magazine has written in an editorial.
Opponents concerned about the risks for children or those behind the wheel of a motor vehicle — studies on the latter point are contradictory — remain active.
A proposal to allow medical cannabis in Florida failed at the ballot box, but not before coming within just two percentage points of the 60 percent required to pass.
The International Narcotics Control Board, tasked by the United Nations to oversee drug laws, expressed its alarm last March.
Legalization, said its chairman Raymond Yans, represents "a very grave danger to public health and well-being."