GUATEMALA CITY – The streets of the Guatemalan capital's Zona 4 are a mix of quirky cafes and bars, graffiti, mechanics, parking lots and boarded-up buildings. At one end, passing cars are surrounded by shuco hustlers – men selling Guatemalan-style hot dogs – while on the other, dilapidated paint work stands beside new apartment buildings and office spaces.
An ambitious restoration project led by a group of local entrepreneurs is attempting to revive the barrio that lies in the heart of Guatemala City, but crime threatens to derail the project – the same way it did just a couple of years ago.
Long forsaken after a former president attempted to transform the area into the Paris of Central America, Zona 4 fell into disarray in the early 20th century as the city developed around it and companies opted to invest in other corners of the capital.
In 2001, frustrated by Guatemala City's sprawling chaos and the degeneration of certain zones, a group of businessmen decided to take back a bit of the city, starting with Zone 4, and it nearly worked.
They transformed a couple of streets into a traffic-free public space called "4° Norte" (Four Degrees North) and encouraged people to use the city rather than pass through it behind a steering wheel and tinted windows.
By pedestrianizing the streets and hosting cultural events, 4° Norte became a popular meeting place and a way for families to explore an area that had been out of limits for so long. However, keen to capitalize on the zone's new appeal, bars and restaurants moved in to cater to the new passers-by. Soon the cultural space was taken over by drinking spots, and it dissolved into a dicey neighborhood known for drug deals, gangs and noise.
"It was pretty when it started, but then it became a mess. It got kind of ugly," says local resident Fernando Montoya, who has lived in the area for more than 20 years.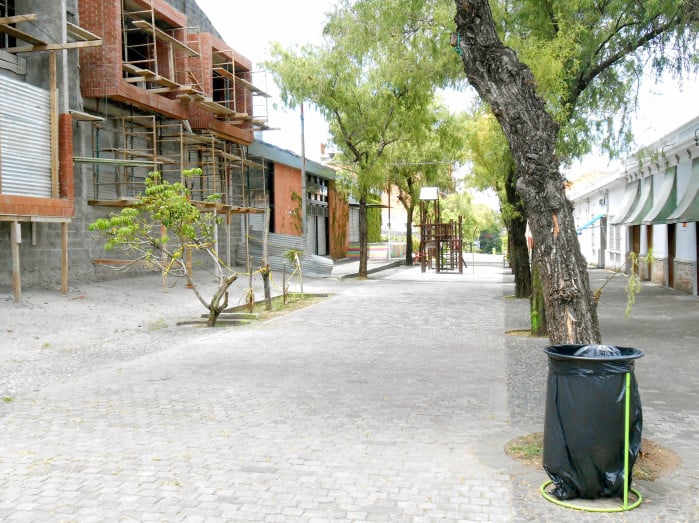 It seemed as though the project had failed, but the entrepreneurs behind it were determined to try again. They renamed it "Cantón Exposición 4° Norte," expanded its coverage beyond the two initial streets and focused on giving the area more of a community feel, which they believe was lacking from the original idea.
"More people on the street generates a more secure environment, so apartments were built to encourage people to live there and take care of the area," says Ninotchka Matute, executive director of Fundación Crecer, a mixed public and private organization that works to improve urban areas in Guatemala.
"Now there's a combination of housing, offices, university buildings, cafes and restaurants, so there are always people about, and the neighborhood is less likely to regress as it did before," Matute says.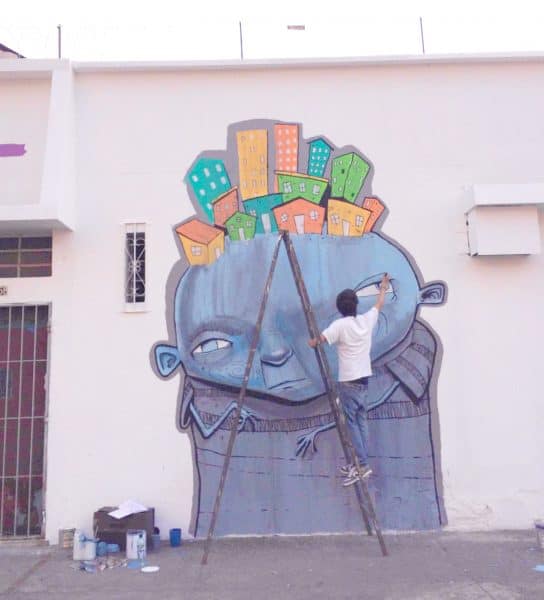 On the surface it appears to be working: A recent art graffiti event injected color into what were gray and depressing streets, and people are starting to come back to the area. But the Zone 4 of the past still lurks on certain corners: Assailants on motorbikes prey on the influx of young Guatemalan hipsters who visit the area to take photography classes or grab a coffee with friends.
To counter the thieves, Fundación Crecer is working with the municipality to improve public security and install video surveillance in the area. Locals like Montoya fear it won't work. The current appeal could soon fade as the area relapses into the conditions of before when it was just boarded up buildings and drug deals, he worries.
"Security is what the area needs, and we haven't seen much of an improvement there," he says.
There is still a way to go to restore 4° Norte to its former glory and convince people to return to what was once the place to be. But for now the renovation project is a start at bringing a neighborhood back from the brink and making it livable once again.