Second in a three-part series. Read the first story here.
ISLA DEL COCO, Puntarenas –Guards at Isla del Coco National Park tell stories about the boats they've spotted during night patrols that transport fuel throughout the area. There likely is only one use for the fuel: to support drug traffickers.
Their stories are confirmed by Costa Rican Coast Guard officials, who say that the famous island, a UNESCO World Heritage Site located 365 miles off Costa Rica's Pacific coast, sits right in the middle of what is known as the "corredor narco," or narco-corridor.
The drug-trafficking route begins at the Colombian port of Buenaventura, winds through Ecuador's Galápagos Islands, passes Costa Rica's Isla del Coco and then continues on to Mexico's Pacific coast.
"[Cocos] Island and the area around it could easily be used by drug and fuel traffickers. One reason is because it's not hard to spot fishing boats that are frequently allowed to leave port with extra fuel," Miguel Chaves, captain of the coast guard ship Santamaría, told The Tico Times during a recent patrol.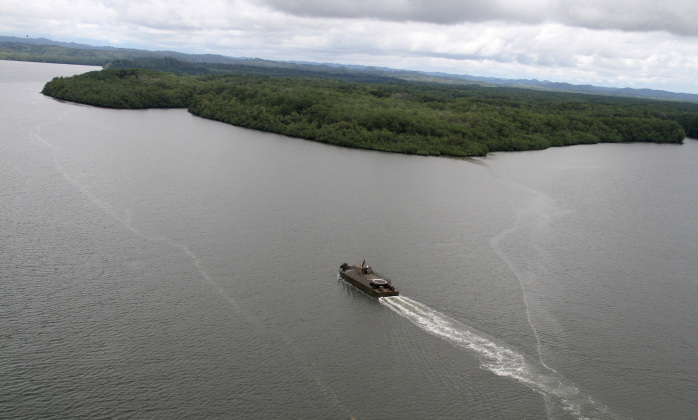 Jorge Alvarado, one of Isla del Coco's most experienced park guards, said that a few years ago, guards found a go-fast boat, which is frequently used to haul this type of cargo, but it was empty and adrift.
A few months ago, during a patrol at one of the highest points on the island, park guards photographed a go-fast boat maneuvering in broad daylight close to land. On other occasions, they've found fuel containers close to the beach.
"Here we don't have real weapons. If illegal fishermen ignore us, do you think we can do anything to stop the drug traffickers?" Alvardo asked. "We can only follow protocol and alert the coast guard, which in the best-case scenario couldn't reach us for 24 hours."
Hydroelectric plant
In January, the National Power and Light Company (CNFL) began building a hydroelectric plant at the island's Chatham Bay, on the river of the same name.
The plant will generate energy to power a new radar station and surveillance center that the Public Security Ministry will use to counter drug trafficking and illegal fishing in Isla del Coco, and several kilometers around it.
In Chatham Bay, a large quantity of building material arrived last week that would be hauled by foot for nearly a kilometer from the coast to the site of the hydroelectric plant.
Alejandro Araya, a CNFL project supervisor, said that 36 workers are building the dam according to strict protocols to minimize environmental impact, because the area is protected by a Ramsar wetlands convention and by UNESCO.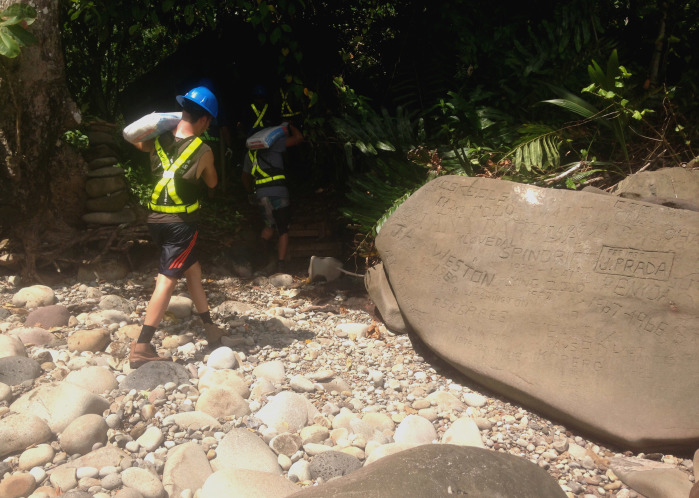 Immediate detection
Public Security Minister Mario Zamora said the new radar on Isla del Coca is part of a larger system that will be installed along Costa Rica's Pacific coast to fight drug trafficking. The island's radar station was made possible through funding assistance from nongovernmental groups like Conservation International and Forever Costa Rica.
Getting the radar up and running has been a three-year process, and the project has faced several setbacks and delays. Nevertheless, conservation groups and law enforcement are excited to finally have tools in place to fight illegal activity in the region.
For Zamora, Isla del Coco is a strategic point, as many drug-trafficking boats in the area usually operate undetected. Currently, the only way to spot them, he said, is during joint patrols with the United States.
"This is a very important investment, because the Pacific Ocean is one of the most popular routes for drug traffickers," Zamora said.
The Isla del Coco radar will be up and running by early May and will join a system of 16 radars along the coast.
Next in the series, how protecting Isla del Coco from illegal fishing can help draw tourism dollars.