First in a three-part series
ISLA DEL COCO, Puntarenas – A recent report filed by park guards at Isla del Coco National Park, a UNESCO World Heritage Site located 365 miles off Costa Rica's Pacific coast, accuses 33 fishing vessels with Costa Rican licenses of frequently poaching within the 12 nautical miles of Pacific waters off the island, an area protected by law.
According to the document, obtained by The Tico Times, the vessels have been identified by park guards and issued written warnings to stay out of the park's boundary waters. But those actions have had little effect in stopping them.
One of the boats, the Don David, captained by Álvaro Aguilar Villalobos and Elmer Naruces Espinoza, has been caught twice with longlines set within the protected area.
Another vessel, the Franju III, captained by Tomás García Castro, was issued warnings on two separate occasions for entering the protected area. But usually, the boats enter the park's waters, set their lines, and retreat outside the 12 miles, making policing nearly impossible.
Of the 33 vessels, only six have ended up as targets of criminal investigations by the Prosecutor's Office, Puntarenas Assistant Prosecutor Tatiana Chaves told The Tico Times.
"Proving the crime of illegal fishing within the park is complicated, because it's difficult to prove that the longlines left within the protected area belong to a specific vessel," Chaves said.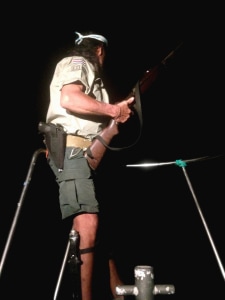 Maikel Pérez, an Isla del Coco National Park guard and captain of the Cocos Patrol – the island's only patrol boat – said documenting the poaching often isn't possible because the offending vessels flee or simply ignore orders to stop.
"It's a complicated job, because we only have one patrol boat, and our weapons aren't ideal to deal with this. In other words, our resources are limited," Pérez said.
In 1997, UNESCO declared Isla del Coco a World Heritage site, and in 1998, Ramsar declared its wetlands of International Importance under the Ramsar Convention of 1991.
Of 235 identified plant species, 70 are endemic to the island. At least 200 fish species and 18 corals have been identified in the park, which spans 24 square-kilometers on land, and approximately 23 kilometers around its oceanic perimeter. It is also a shark sanctuary and an important biological corridor linking the much bigger Galapagos Islands to the south, which belong to Ecuador.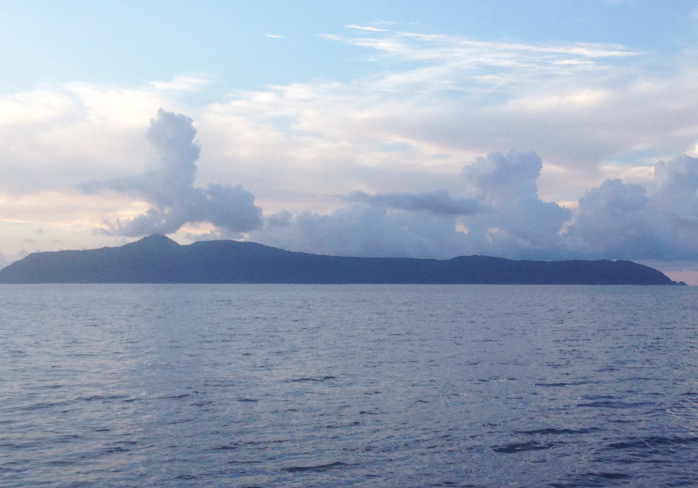 Challenging patrols
For two days, The Tico Times accompanied three park guards on patrol to verify the frequency of fishing vessels entering the park's waters. One patrol began at 2 a.m., and almost immediately radar detected at least 13 boats within the park's 12 nautical miles. With only one patrol boat, it was impossible for guards to confront the entire group of fishing vessels. Instead, park officials targeted one, the Santa Fe, a Puntarenas-based fishing boat.
"Capitán de la embarcación Santa Fe, usted está dentro del área de protección de la Isla del Coco. Deténgase y colabore, somos guardaparques del Parque Nacional Isla del Coco," official Pérez announced over the radio.
"Captain of the Santa Fe, you are within the protected area of Isla del Coco. Stop your vessel and collaborate, we are park guards from the Isla del Coco National Park."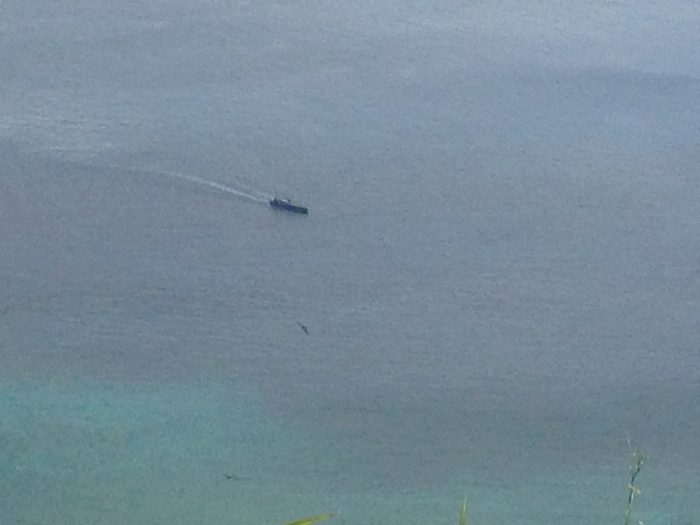 The radio call is futile, and the Santa Fe motors off, retreating outside the park's 12 nautical miles before the Cocos Patrol can stop it.
"It's really upsetting," Pérez said as he watched the Santa Fe's radar blip move out of range. "It's just frustrating to be able to do nothing. They pay us no attention. In some cases, a group of boats will charge us and we can do nothing."
In several previous interviews with The Tico Times, Alex Cornelissen, global executive director of the conservation group Sea Shepherd, said his organization is willing to help patrol the island, and that stopping poaching there – compared to the much bigger Galapagos Islands – would be "simple." However, Costa Rica's pursuit of legal charges against Sea Shepherd founder Paul Watson over a 2002 incident off the Guatemala coast has so far made cooperation impossible.
Meanwhile, Guatemala has been conducting joint patrols with Sea Shepherd off the southern Pacific coast, making that country the first in Central America to work with Sea Shepherd to police poachers.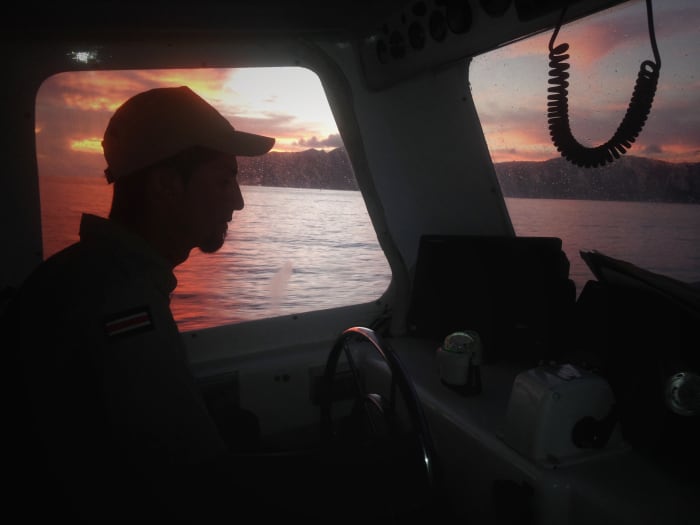 Forgetting about the Santa Fe, the Cocos Patrol heads back to six nautical miles. There they find fishing longlines that stretch for at least two miles. Attached to the lines are live bait and two large tuna, which in the Puntarenas market can fetch up to ₡500,000 ($1,000) each.
"They come here for guaranteed catches, and they capture tuna and sharks, which are the two most sought-after species. Everything else they discard," Pérez said.
Of the 33 vessels known to frequently enter Isla del Coco's waters, 28 have received subsidized fuel in the past three years from the Costa Rican Fishing Institute, or Incopesca, which according to park officials, means that Costa Rican taxpayers are subsidizing the destruction of one of the country's most important natural treasures.
In part two of the series, the island gets a new radar system to help track vessels illegally entering the park.