SANTA LUCÍA MILPAS ALTAS, Guatemala – The enormous yellow balloon floated gently through the air before a feeble hand reached out and tapped it, sending it careening once more across the dimly lit hospital room.
In his early 30s, Víctor is dying of AIDS. He is weak, barely able to talk, and can't drink fluids without vomiting. He is one of the estimated 81,446 people in Guatemala with HIV or AIDS. An exact figure is impossible to nail down, as 24 people contract the sexually transmitted disease every day in Guatemala.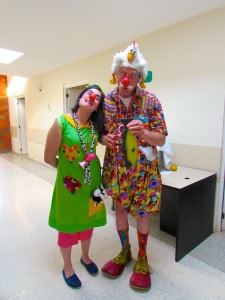 Yet Víctor is better off than many in Guatemala. He has the good fortune of being at the Hospicio de San José (Hospice of Saint Joseph), an HIV/AIDS clinic and orphanage for children with AIDS, 28 kilometers west of the Guatemalan capital. On this particular day, Víctor also had an unusual visitor – a wisecracking doctor in a clown suit and carrying a rubber fish – Hunter Doherty "Patch" Adams.
"We have the longest game of hospital balloon ball ever," Adams said as he batted the balloon towards one of his clowning assistants. Adams has been visiting the hospice for six years, and he spends 300 days a year traveling around the world with his volunteers to visit people in need. His goal is to break the monotony, boredom and sadness of disease and provide psychological – and maybe even physical – solace to the suffering.
"This beautiful man is far away from home and in terrible, painful boredom," Adams said. When the game of balloon ball ended after 50 straight minutes, Adams asked Víctor if he had been bored.
"No," Víctor replied.
"Here was founded Víctor Ball," Adams replied, in honor of Víctor's marathon endurance.
Most people think of Adams as the silly, harmless character portrayed by Robin Williams in the 1998 movie "Patch Adams." Yet the real man is far edgier. At 69, Adams wears his hair, streaked with bright blue dye, in a long ponytail, a visible reminder of his coming of age in the 1960s.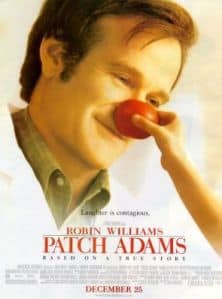 "I've been a raging political activist for 50 years. I'm in "Occupy" [Wall Street]. I take clowns to war," Adams said, referring to a recent trip to Syria. Adams' stated goal in life is nonviolent revolution, which he philosophically connects to clowning. You aren't born a clown, and you certainly don't visit terminally ill AIDS patients wearing giant pants and a red nose out of happenstance. Instead, as with nonviolent revolution, "You decide to act. It's a choice."
The hospice represents deliberate action as well, although from a more conservative fount than Adams. Originally founded as an aid organization in the U.K. by catholic priest Francis O'Leary in 1962, the hospice came to Guatemala in 1989, when it began its work as an HIV/AIDS clinic and orphanage in a small concrete-block building.Seventy children and young adults from the ages of 1 to 21 live at the hospicio. While most are orphans or were abandoned, others are there because their parents cannot afford to pay for their treatment. The hospice also provides daily treatment to some 300 adults. All of the children attend a local public school, although they often face bullying and mistreatment from their peers. Consequently, the hospice runs an outreach and education program directed at teachers and students in the school.
Beyond treatment for the disease, education is the hospice's primary function. The average level of education about sex and sexually transmitted diseases is notoriously low in Guatemala, and one consequence of this is that AIDS spreads rapidly.
"There's no sex ed offered in the community," Rodolfo Rosales, an assistant at the hospice, said.
The San José Hospice has had a particularly difficult time reaching out to Guatemala's moneyed classes where people often contract HIV/AIDS from sex workers.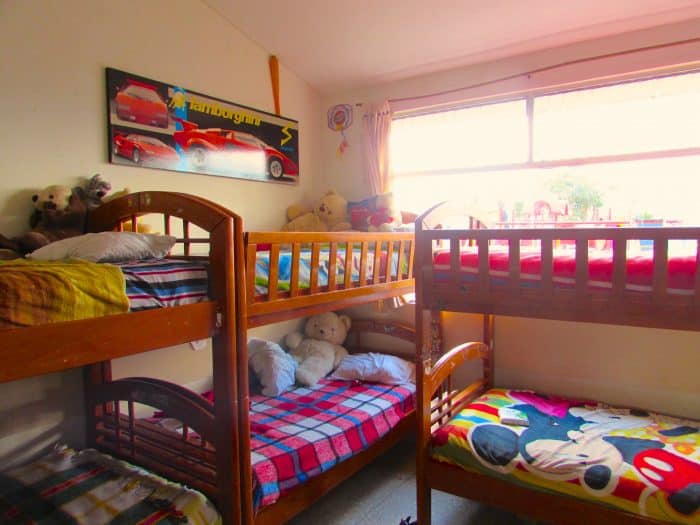 While the disease was originally concentrated in the nation's gay community, which caused it to be further stigmatized, it now affects the entire population of Guatemala, according to Rosales. Discrimination forces "the homosexual community to do more hidden things." Yet despite the hospice's catholic origins (there are signs saying "No to Abortion" posted conspicuously in a few rooms), it welcomes patients from all backgrounds without judgment.
While the cost of treatment varies from patient to patient, the average is about $1,800 per month. This includes obvious things like medicines and tests, but also things like psychological therapy.
"It's very sad and hard" to receive an AIDS diagnosis, Rosales said. It can be even harder for many of the orphans to leave the hospice for the wider world.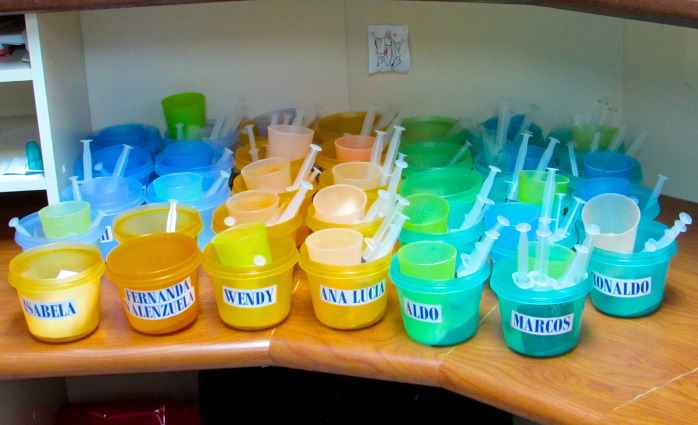 Despite the incredible success it has had since its foundation, there are still challenges. Fundraising, especially, is an ever-present worry.
"I need a Bill Gates or a Carlos Slim," Elena Clavijo, the hospice's director, said. "We need a bus to bring the kids to school."
Currently the staff relies on a microbus that makes six trips to the school in the mornings and afternoons.
While San José receives some funding from the Guatemalan government, it relies on private donors for most of its operations.
"The catholic institution? We receive nothing," Clavijo said when asked about aid from the church. As for catholic aid organizations like Caritas Internationalis, she says the effort "is too difficult and takes too much time."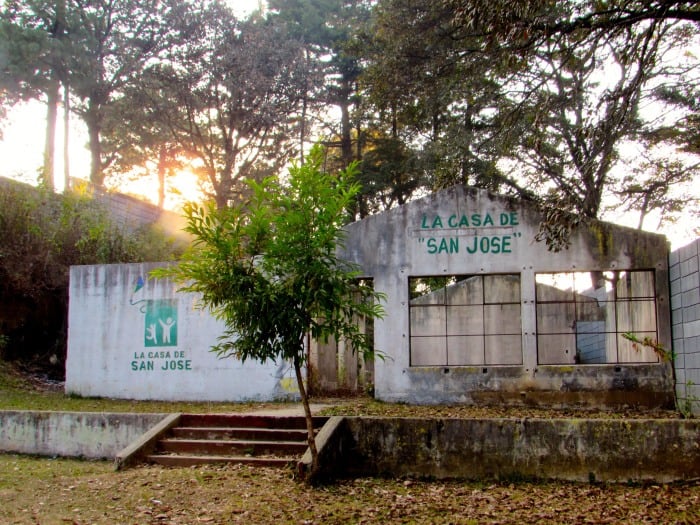 Adams, for his part, has spent his life trying to do away with expensive paradigms of medical care and is currently building a free hospital in rural West Virginia in the United States.
"I'm an actual communist. I'm a communist like Jesus. … I'm education America," Adams said.
At the end of the game of "Víctor Ball," Adams left a traditional "worry doll" with Víctor, telling him to place it beneath his pillow.
"People from all over the world have written to me and told me this takes away all of their worries," Adams said.
After leaving Víctor's room, Adams begrudgingly posed for a photo with his assistant and translator, "Dr. Heartbeat," whom he drolly referred to as a "bitch from hell."
For more information on the Hospicio San José, including donation instructions, visit: http://www.hospiciosanjose.org/home.html