Cuba Introduces Internet Search Engine
HAVANA – Cuba's Office of Information (INFOSOC) has presented "2×3," the island's first Internet search engine, at the 12th International IT Convention and Expo, which wrapped up this week in Havana.
The search engine was presented Feb.15 as one of the "most advanced" projects in which INFOSOC is working to facilitate the "massive, orderly and efficient" use of information technology on the island, according to local media.
With a database of 150,000 Cuban Web sites, "2×3," still in beta testing, offers texts, images, some multimedia files and has a separate site for looking up President Fidel Castro's speeches.
"2×3" will be accessible, according to the official daily Juventud Rebelde, to "Web surfers such as organizations, institutions, companies, universities, technical colleges, the computer youth club, scientific and medical centers and citizens connected to the Cuban Web."
Search results bear little resemblance to those obtained by giant U.S. Internet search engines like Google and Yahoo.
There are no links available, for example, to celebrity names like Paris Hilton, Hugh Hefner or the recently deceased Anna Nicole Smith, while searches for the likes of Britney Spears or Madonna bring up documents where those personalities are named in political articles slamming the United States.
At the same time, some 30,347 documents appear for "U.S.A." or "United States," 15,071 for "Venezuela," 6,689 for "Spain," and 4,221 for "Bolivia."
For the name "Fidel" some 34,516 documents appear and 6,883 for "Raul" (2,165, if the name "Castro" is added); for U.S. President George W. Bush there are 10,805 documents; Venezuela's Hugo Chávez appears in 3,853 links and the Bolivian Evo Morales in 1,874.
As for anti-Castro operative Luis Posada Carriles, accused of terrorism by Havana and Caracas, some 5,590 files are linked to his name and he leads the number of links in the terrorist category by a wide margin.
When searching for al-Qaeda in the same category, the first information to appear is that "the United States spends more on the Cuban embargo than against al-Qaeda."
Pornography, banned on the island, offers a list of results that appear headed by an article in the state-run daily newspaper, Granma, about child sex trafficking in the United States and Cuba's stand against child pornography.
The first result for "democracy" is a note on the attempted coup in Venezuela in 2002, and if the word "freedom" is entered, the list of files is headed by a letter to Granma from an Argentine in Cordoba who is indignant because the local newspaper La Voz del Interior rebuffed a request to publish a speech by Fidel Castro.
The Cordoban says that in Argentina there is "less freedom every day."
The list of results for "capitalism" include files entitled "The Capitalism/Ecology Contradiction" and "Capitalism is a Crime," as well as information that Nicaraguan President "Daniel Ortega Calls for a United Front against Savage Capitalism." A search for images of the United States brings up a flag of that country, photos of the 9/11 attacks but above all images of a Cuban women's team trouncing its U.S. rival.
The press freedom group Reporters Without Borders last October criticized the Cuban regime for drastically restricting Internet use.
To Havana's contention that the U.S. embargo deprives the island of underwater fiber-optic cable and forces it to opt for costly and less effective satellite connections, Reporters Without Borders countered that "this may indeed explain the slowness of the Cuban Internet and the endless lines outside Internet cafes, but in no way does it justify the system of control and surveillance that has been put in place by the authorities."
You may be interested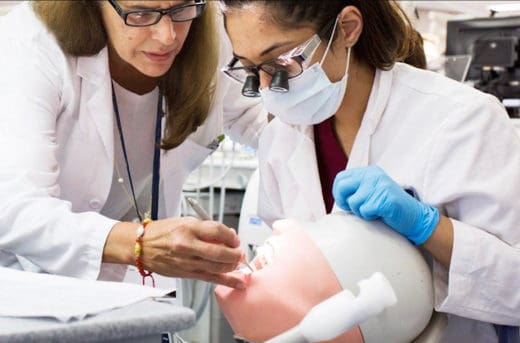 Dental Tourism
2341 views
Dental school or Costa Rica dental abroad?
Patrick Goodness / Goodness Dental
-
November 28, 2020
A visit to the local dentist is becoming too expensive for most Americans. While prices for routine check-ups and cleanings…