Banks Team Up for Money Wiring to Nicaragua
BANCO de la Producción (BANPRO),Nicaragua's largest bank, andBanco de Costa Rica (BCR), Costa Rica'ssecond-largest bank, have teamed up tomake transferring money to Nicaraguafaster and less expensive.Carlos Fernández, general manager ofBCR, and Ramiro Ortíz, president ofBANPRO, on Wednesday signed an agreementthat will allow BCR to offer immediatewire transfers to Nicaragua throughBANPRO. The service is called RemesasXpress (Express Remittances)."For several months we've been analyzingthe possibility of offering the serviceof remittances to Nicaragua," Fernándezexplained. "We believe the commissionscharged for this type of serviceshould be lower. This service will helpincrease competition, helping to reduce thecost of wiring money."THROUGH the new service, peoplecan instantly wire up to $500 to Nicaraguafor a set $5 fee. The money can be sent fromany of BCR's 130 offices and retrieved withinfive minutes at any of BANPRO's 43offices throughout Nicaragua.It is estimated that the nearly 500,000Nicaraguans that live and work in CostaRica wire as much as $200 million a yearto their families in Nicaragua."A substantial portion of the incomeearned by Nicaraguans working here is sentto Nicaragua through remittances," explainedFrancisco Fiallos, Nicaraguan ambassador toCosta Rica. "A significant portion of thatmoney is spent paying commissions."Fernández says the new service's $5flat fee – $2 for BCR and $3 for BANPRO– is the cheapest rate for transferringmoney to Nicaragua.Tico Times research supports thisassertion. Banco Nacional, the country'slargest bank, offers wire transfers toNicaragua for a fee of $6.50 for $100 and$20 for $500.INTERNATIONAL money transferringservices charge higher commissions.Western Union charges a $7 fee to transfer$100 and $30 to transfer $500. Moneygram,a similar service, charges $12 totransfer $100, and $30 to transfer $500.Remesas Xpress is BCR's first ventureinto offering money-wiring services toNicaragua. The new service has a $500 limiton each transfer. BCR will keep a databaseof each transfer to ensure the senders are notengaged in money laundering.Under international money launderingregulations, accumulated transfers of morethan $10,000 made during eight days needto be reported, in the case of Costa Rica,with the Superintendence of FinancialEntities (SUGEF).NICARAGUANS living in Costa Ricacontacted by The Tico Times said they hadheard of the service and were curious to tryit out.Berta Olivar, a maid from the southernNicaraguan city of León, who works inHeredia, north of San José, said she wouldtry the service because it sounds cheaper andfaster than the service she currently uses."From what I've heard, it seems verygood," she explained. "I feel I pay toomuch."Olivar says she sends $100 a month toher mother, along with suitcases containingclothing for her daughter, with a lady sheknows who regularly travels to Nicaragua.The fee is negotiable and varies eachtime depending on the amount of moneyand the size of the suitcases.Olivar said it takes a long time for themoney to get to her mother. Money sent ona Saturday does not get to León untilTuesday or Wednesday, she said.JUAN Carlos Menéces, a security guardoriginally from Estelí, a town four-and-ahalfhours north of the Nicaraguan capitalcity of Managua, who works in the westernSan José suburb of Escazú, said he woulddefinitely consider using Remesas Xpress."It sounds very good," Menéces said."The price is very good. Most agenciesthat transfer money charge $20. It wouldbe good to try it to see if it really works."Menéces sends $50 every two weeks tohis family in Nicaragua through an"agency" in downtown Escazú, where hepays $20 for every $100.It takes up to four days for the moneyto get to his relatives. He said it's possibleto have it delivered within 24 hours.However, this involves another fee."This (new service) would help a lot,"he said. "I could send the money I save tomy family."FERNANDEZ says he is confidentthe new service will be a success.For starters, BCR already has a baseclientele of 60,000 Nicaraguans who holdaccounts. Many of these Nicaraguans regularlysend money to Nicaragua throughother means, Fernández said.The bank also has potential customersin the more than 90,000 Nicaraguans whouse the bank to cash their salary checks,but don't have accounts.The new service may convince manyNicaraguans who don't have accounts toopen one at BCR. This would benefit them,as well as the bank, he said.
You may be interested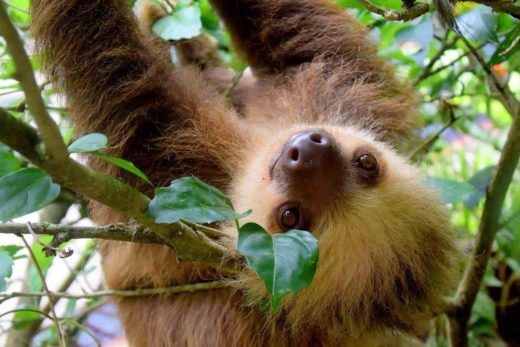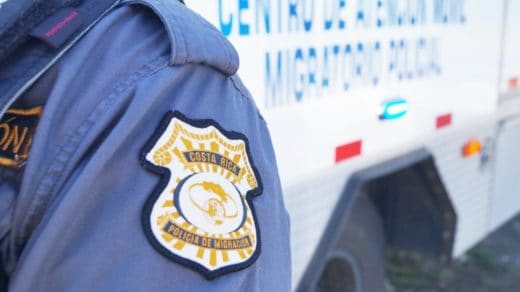 Business
72 views
How can I immigrate to Costa Rica?
Lic. Jorge Montero B.
-
February 28, 2021
Back in September 2016, when we lived in a completely different social environment, not yet affected by the global pandemic,…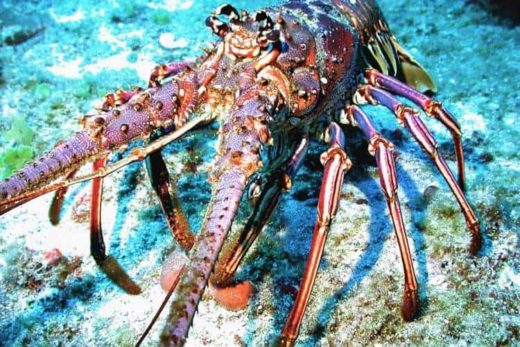 Fishing
1708 views
Central America begins ban to protect lobster
AFP and The Tico Times
-
February 27, 2021
Countries of Central America and the Dominican Republic on Monday will begin a ban to protect the Caribbean spiny lobster…