5 things probably not included In your Costa Rican home purchase
Every country has its own rules for buying and selling a Costa Rican home. You don't often buy or sell a home usually, unless you're a real estate agent, so it is important to understand what is included and what is not included in the home purchase especially in Costa Rica.
Most Costa Rican home buyers visit various homes for sale before making a decision on which one to purchase and then they make an offer on what they assume they're buying. It's rare that an inventory list on what is included in the purchase is attached to the offer even though you can't imagine some items going anywhere. However, you don't want to be surprised that when you take possession of the home after the closing that you find out that a lot of things are not there anymore because the sellers took them. Maybe you fell in love with that gigantic chandelier in the foyer and the imported bathroom mirrors and that was one of the reasons you bought the house in the first place. Now you find out after closing that the chandelier and the mirrors are gone.
Built-in furniture usually stays with the home, but I have seen built in desks, bookcases, and even a room-sized built-in safe hauled away by the seller, which are often items that gives the Costa Rican home a certain charm or added value that disappears as soon as it is taken away.
So, without further ado, here are five things that are probably not included in your home purchase in Costa Rica:
1. Personal Property — Antique chandeliers, any antique furniture, paintings, and many other items could be inherited family pieces and will usually not stay with the property. Beds and other furniture are normally personal property unless the Costa Rican home is offered with the furniture included or "turn-key" as we call it.
2. Appliances — Appliances in Costa Rica are almost never included unless the seller moves to another country or the owner plans to buy a new set when they move to their new home. Appliances include refrigerators, stoves or cooktops, dishwashers, washers and dryers, and even some high-end built-in appliances like wine coolers, microwaves, convection ovens, steam injection ovens, warming drawers, coffee machines, integrated freezers, and cooker hoods. Any appliances included in the sale should be in the inventory list along with the specifics such as the brand name and the model and unit number in case the seller exchanges the appliances for others before closing.
3. Window coverings — Windows in most Costa Rican homes have different sizes from one another, but you'd be surprised how many sellers will take the window coverings even if they don't need them. They might be not of the buyer's taste, but it gets a buyer started because ordering new window coverings takes a while. You need to plan for this if you don't want to sleep in your new bedroom with no curtains for the first month.
4. Kitchen and bathroom hardware — Doorknobs, cabinet pulls, bathroom fixtures such as towel racks, soap dishes, and other hardware usually stay with the Costa Rican home. Good quality fixtures and hardware is difficult to get in Costa Rica and there isn't much variety. For this reason, if you see very fancy or special kitchen and bathroom hardware, you might want to include that in the inventory list.
5. Other items — There are many separate items that could be included or not, such as a dog house, solar panels, a barbecue, a swimming pool cover, a power generator, and many others that might or might not be attached to the home. Nonetheless, include them in the inventory list so you will not have any useless fights over those items afterwards.
The Inventory List
As already mentioned, the inventory list lets you know what is included in the home sale and what is not included. You should ask for an inventory list before you make an offer and don't assume anything is included anyway, even if a seller confirms that certain items will stay verbally.
Closing
If there are any separate items that you have agreed to purchase, do NOT include that in your purchase – sale agreement, because you will have to pay property transfer taxes and attorney fees over the total amount of the purchase. Leave it out of the home purchase or make it clear to your attorney that this has nothing to do with the home purchase.
My advice to buyers and sellers is to document everything before you list you home for sale so there is never a doubt if an item is included in the sale or not. I suggest buyers do a walk-through of the Costa Rican home with the signed inventory list in hand before closing and from there proceed to the closing.
–
Ivo Henfling, a Dutch expat who has lived in Costa Rica since 1980, founded the American-European Real Estate Group back in 1999 which was the first functioning MLS with affiliate agents from coast to coast. Ivo Henfling can be reached at (506) 2289-5125 / 8834-4515 or at ivo@american-european.net
You may be interested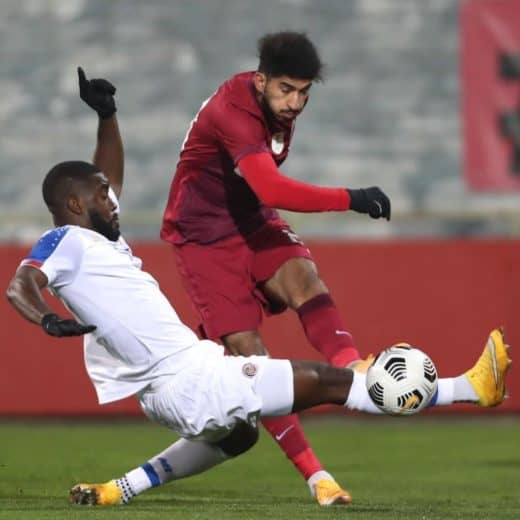 Costa Rica
16371 views
Costa Rica receives shipment of 92,400 more vaccines
Alejandro Zúñiga
-
February 24, 2021
Costa Rica received 92,430 doses of the Pfizer/BioNTech vaccine on Tuesday night, the single-largest shipment delivered to the country, the Presidency…